Health Secretary promises consultation on NHS constitution, calling for a "common-sense" approach.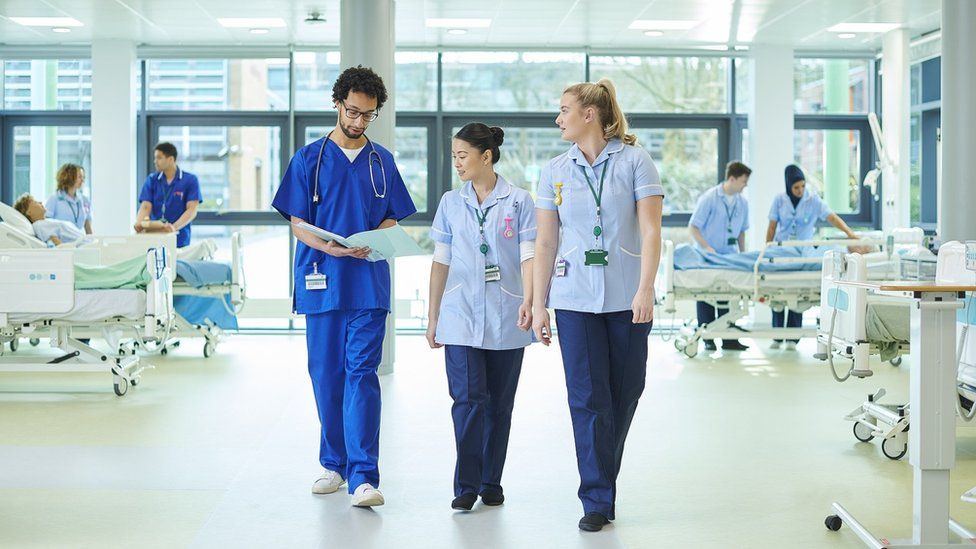 Transgender people may be banned from single-sex hospital wards under plans to restore "common sense" in the NHS, the health secretary says.
Speaking at the Conservative party conference, Steve Barclay announced a consultation on strengthening the protections in place for women.
NHS guidance issued in 2021 said trans people may be placed on wards according to the gender they identify as.
The change would stop that with trans people given their own rooms and areas.
But doctors have questioned whether there are the facilities available to achieve that.
And the move would have to meet the legal threshold set by the Equality Act.
That allows trans people to be excluded from single-sex spaces if there is a proportionate means of achieving a legitimate aim, such as privacy or safety.
Mr Barclay said he wanted to make sure the "dignity, safety and privacy" of all patients was respected, while the rights of women are protected.
The health secretary also said sex-specific language has been fully restored to online NHS advice pages about cervical and ovarian cancer and the menopause.
"We need a common-sense approach to sex and equality issues in the NHS – that is why today I am announcing proposals for clearer rights for patients."
'Very challenging'
But Cleo Madeleine, a spokesperson for the trans-led Gendered Intelligence charity, said: "It's disappointing.
"The NHS has always adopted a common-sense approach based on patients' wants and needs, and there have been no issues with this system. It is not something that has led to widespread complaints.
"Trans people already are less likely to seek medical care because they are concerned they will be judged and announcements like this just reinforces those fears."
However, Maya Forstater, of the Sex Matters campaign group, described the announcement as "fantastic news".
"Staff transactivists have been wreaking havoc across the health sector, from the removal of sex-based language in women's health to insisting that the identity of NHS workers trumps patients' rights to single-sex care.
"After years of gender ideology indoctrination through training and accreditation programmes, transactivists have captured leaders right across the NHS.
"Undoing the damage will take years of concerted effort, but will bring huge benefits for all patients and staff, most especially women."
And Dr Vishal Sharma, of the British Medical Association, questioned how practical the move would be.
He said some hospitals would find it "very challenging" as single rooms were limited and often reserved for infection control purposes.