It will involve users taking their own illegal drugs in a hygienic environment under supervision.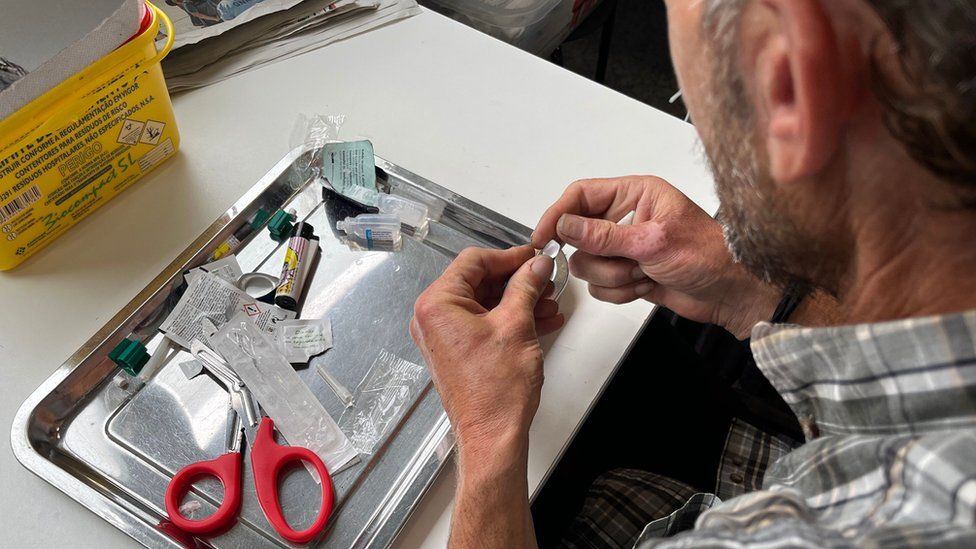 The UK's first official consumption room for illegal drugs including heroin and cocaine has been approved by authorities in Glasgow.
The facility is backed by the Scottish government as a way to tackle the country's drugs deaths crisis.
The pilot scheme will be based at a health centre in the east end of Glasgow.
It will see users take their own drugs under the supervision of trained health professionals.
Glasgow's Integration Joint Board, which brings together NHS and council officials, ratified the plans at an online meeting on Wednesday morning.
Dr Saket Priyadarshi, associate medical director of Glasgow alcohol and drug recovery services, told the gathering the project would "reduce drug-related harms" for individuals as well as providing them with "opportunities for treatment, care and recovery".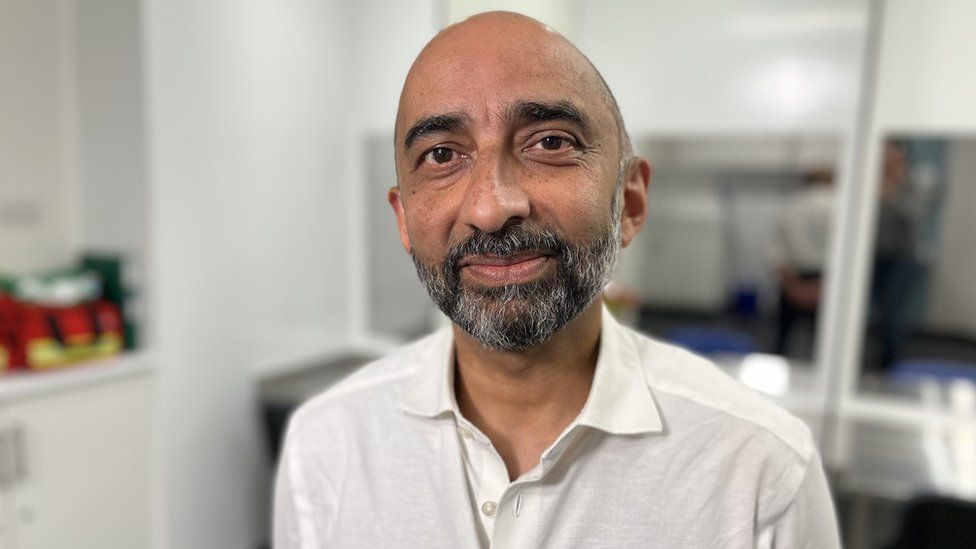 A report on the facility prepared by officials from the NHS and Glasgow City Council said it aimed to tackle the problem of "approximately 400 to 500 people injecting drugs in public places in Glasgow city centre on a regular basis".
The idea has been discussed for years but it is able to go ahead now after Scotland's senior law officer said users would not be prosecuted for possessing illegal drugs while at the facility.
The guidance issued to prosecutors by Lord Advocate Dorothy Bain KC earlier this month stated that it would "not be in the public interest" to bring proceedings in such cases.
The Glasgow consumption room would be based at Hunter Street in the east end of the city alongside a clinic where 23 long-term drug users are currently prescribed pharmaceutical heroin.
Jade, 33, a drug user in the east end described it as a "brilliant idea" which would "make a massive, massive difference".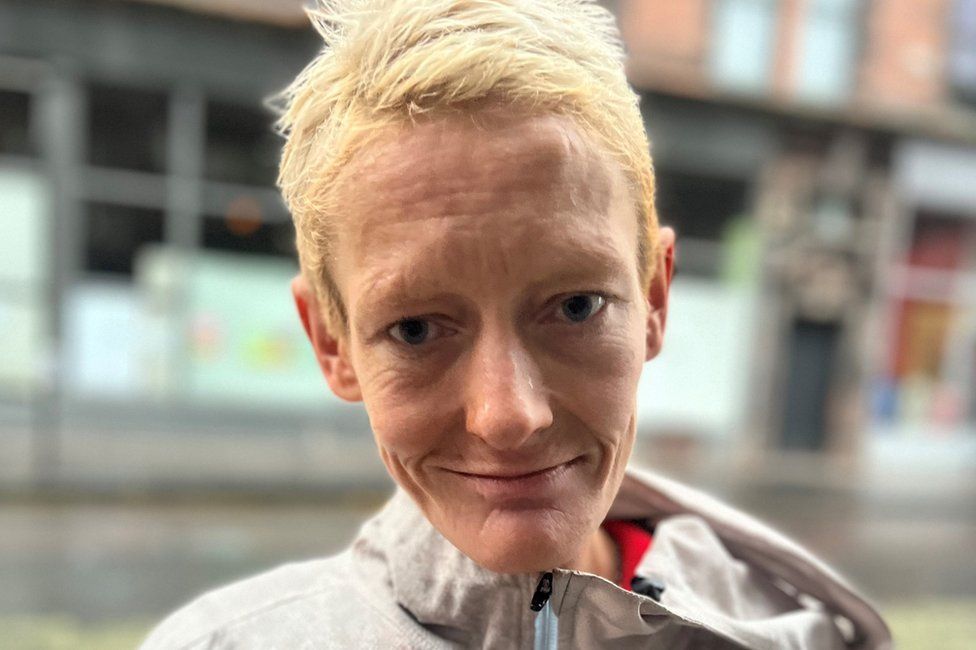 She told BBC News that she had used heroin and cocaine to block out trauma from her past and had witnessed many loved ones dying as a result of drug addiction.
"My ex-partner died of drugs. My dad died. He was an addict. My sister passed away. A lot of my friends have passed away," she said.
Users will be able to inject drugs at the Glasgow facility but a proposal for a room where they can smoke illegal substances has been removed from the original plans.
Dr Priyadarshi said that was because of the legal issues posed by Scottish anti-smoking legislation as well as technical challenges with ventilation and filtration.
"Maybe it's something we can add to in due course as we move forward," he said.
Cecilia O'Lone, Labour councillor for the Calton ward where the facility is located, told the board meeting that there was "some concern" in the community about the plans.
"If we don't take the community with us, it's leaving it open to fail because it can be stigmatised," she told the meeting.
Susanne Millar, chief officer of Glasgow's Heath and Social Care Partnership, said engagement would begin immediately, with an initial community meeting scheduled for Thursday.
She promised "clear mechanisms for quickly sorting any issues that might arise".
'No single answer'
The consumption room is part of a wider move by the Scottish government to tackle a crisis which is claiming more lives per head than anywhere else in Europe.
Drugs deaths peaked at 1,339 in 2020 before falling slightly in 2021 and then dropping by about a fifth in 2022 to 1,051.
Since then preliminary figures suggest they have begun to creep up again.
The consumption room plan is supported by Scottish National Party, Labour and Liberal Democrat politicians but the UK Home Office insists "there is no safe way to take illegal drugs".
Ms Ward said the SNP was playing politics by calling for Westminster to amend the 1971 Misuse of Drugs Act to decriminalise possession of drugs, a move rejected by the UK government.
Instead, she said, the Scottish government should be focusing not just on harm reduction but also on treatment, prevention, dissuasion and reintegration of users into society.
"They are stoking a constitutional debate about independence, unfortunately, and that's at the cost of people's lives," she said.
SNP ministers deny that is the case.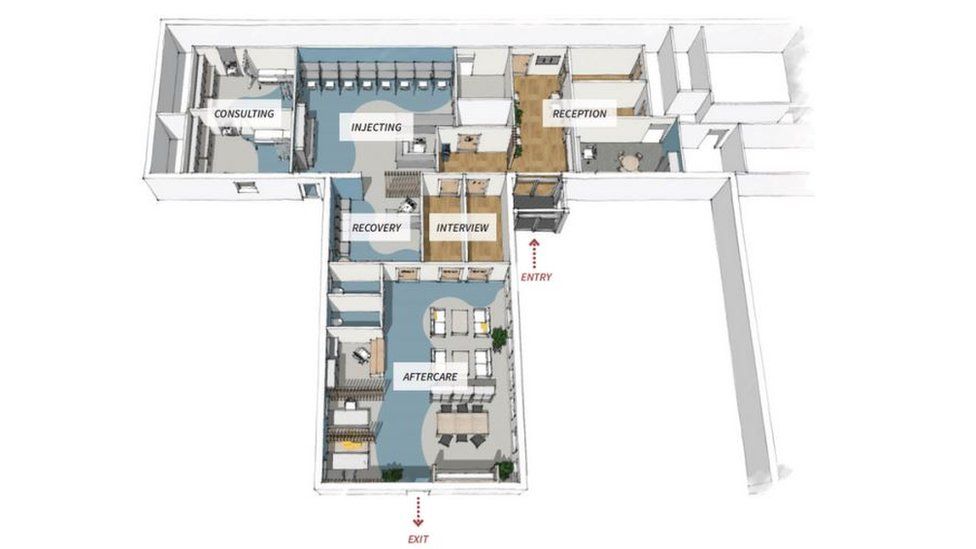 Last week Elena Whitham, minister for drugs and alcohol policy, told the Scottish Parliament "the war on drugs is over. No-one won and the main casualties were not organised criminals but the poorest and most vulnerable."
"We know that Scotland as a nation needs to do something different and, within the confines of the law, Police Scotland is going to be a part of that, working in partnership," said Dep Ch Con Malcolm Graham, head of local policing at Police Scotland.
He insisted the force would continue to crack down on drug dealers but added that supply was only part of the problem.
"We need to tackle the demand and we also need to tackle the harm," said Mr Graham, adding: "There is no single answer to this problem that our nation faces."