Some pupils are struggling to access period products in schools, data shared with BBC News suggests.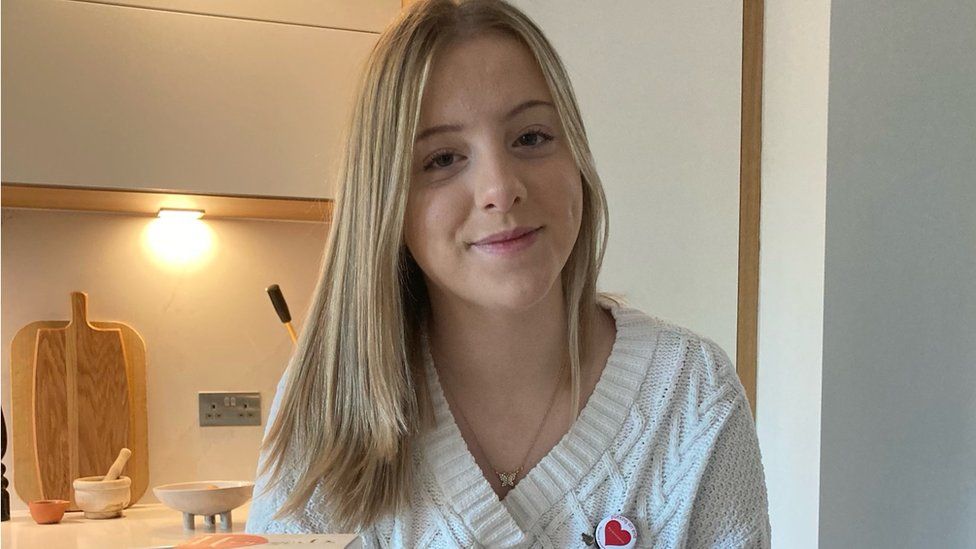 Four out of every 10 pupils have difficulty accessing free period products in UK schools, research shared with BBC News suggests.
Government schemes to reduce stigma and improve access have been running for several years – and many schools say these have benefited pupils.
It says 97% of secondary schools in England have ordered the free products.
But some teenagers are still feeling upset, angry and embarrassed about dealing with their period at school.
"I was sat there for two hours, leaking, in my own blood, without anything I could do. I was so uncomfortable I just couldn't concentrate."
Tilly, 16, realised her period had started in the first few minutes of a crucial GCSE exam last year.
She and other pupils had been told tampons and pads would be available in the toilets.
But when she could not find any, Tilly spent the next two hours panicking and unable to concentrate on her exam paper, as she leaked on to her chair.
As the other pupils filed out of the exam hall, Tilly waited behind, too upset to leave, then went home early as she could not face staying at school.
"I broke down to my head of year – and he didn't give me any support," she says. "He told me to be more discreet about it."
Tilly's school, in Cardiff, said it could not comment on the incident but the accessibility of products in the school had improved in the past year.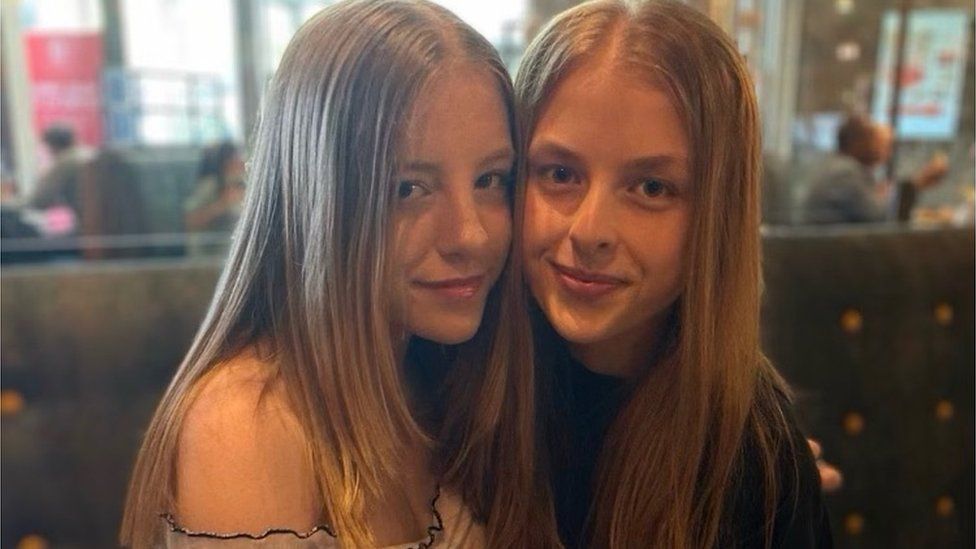 A recent survey of 1,007 13-18-year-old girls, by period-equality charity IRise International, suggests:
434 struggled to access period products at school
610 had difficulty accessing school or college toilets on their period
Period-product schemes are in place across the four UK nations.
The Welsh government wants to achieve "period dignity" by 2027, improving access to products and reducing stigma.
Earlier this year, it committed to ensuring free period products were available at every school and college in the country.
"Guidance issued to schools states period products should be easily accessible in toilets, in a basket or free to use dispenser," an official said.
But in Northern Ireland, Department for Education funding to provide period products in schools has been cut by 40%.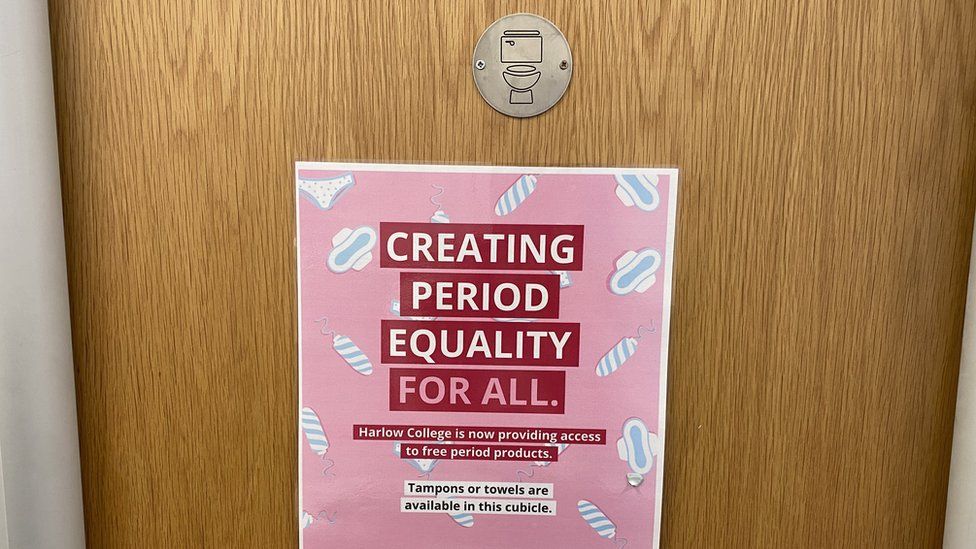 In some schools and colleges, the Period Products Scheme is working well.
At Harlow College, in Essex, a tote bag filled with pads and tampons hangs on the back of unisex toilet cubicle doors.
Gill Atkinson, from the college's wellbeing and safeguarding team, says access to products has not only removed stigma and shame around periods, it has also helped improve attendance.
The college has spent its allocated £7,000 on products this year and is hopeful funding will continue.
"I don't think the college would be able to fund it themselves," Gill says.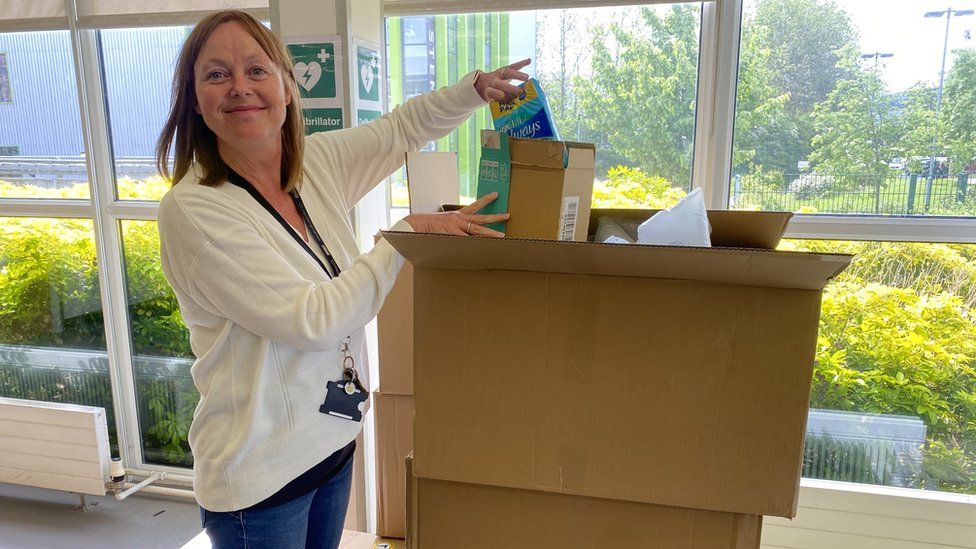 Staff at Portland College, in Mansfield, Notts, a residential college for young disabled people, say the Period Products Scheme has helped their students to feel comfortable talking about periods.
Speech-and-language therapist Amy Smith-Patrick says some pupils need support to use the period products, so it would not be appropriate to leave pads in toilets for students to help themselves to.
Others are non-verbal, so used to struggle to know how to ask for the products they needed.
Now, students on their period can hand in a slip at reception or in class, in exchange for products – removing communication barriers and embarrassment.
Period underwear has been a "real positive" for students with autism, Amy adds, as it can be more comfortable for those with sensory-processing difficulties.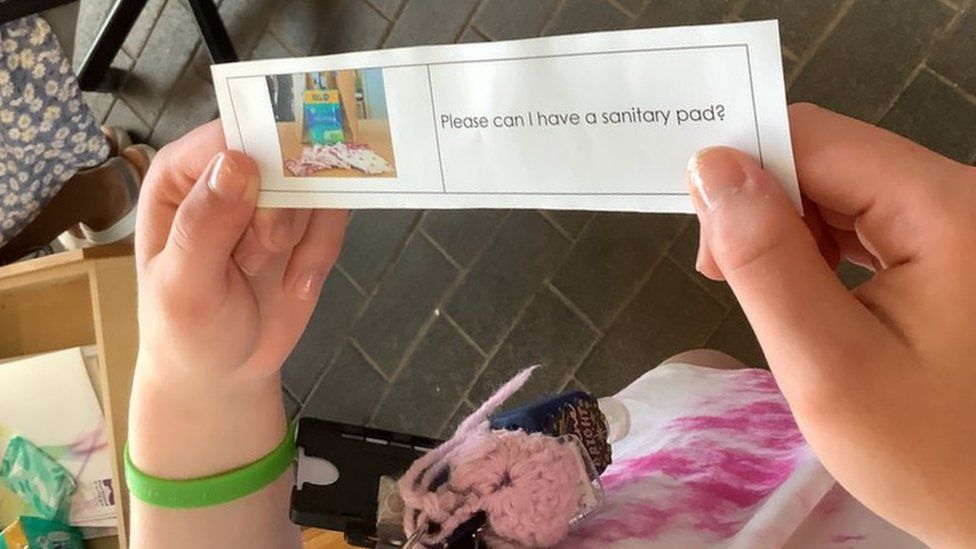 In some situations, it can be hard to cater for everybody's needs.
Minnie, 13, from Sheffield, tells BBC News she feels "very embarrassed" she has to go to a staff office on the top floor of school if she needs products – and it would be better to have them in cubicles.
But the head teacher at Minnie's school, who BBC News has decided not to identify, says if pupils have to ask for products, staff can discreetly keep track of which students might need additional support.
Minnie says the security cameras covering the sink area in school bathrooms also make her feel uncomfortable.
But the head teacher says these are for pupils' safety.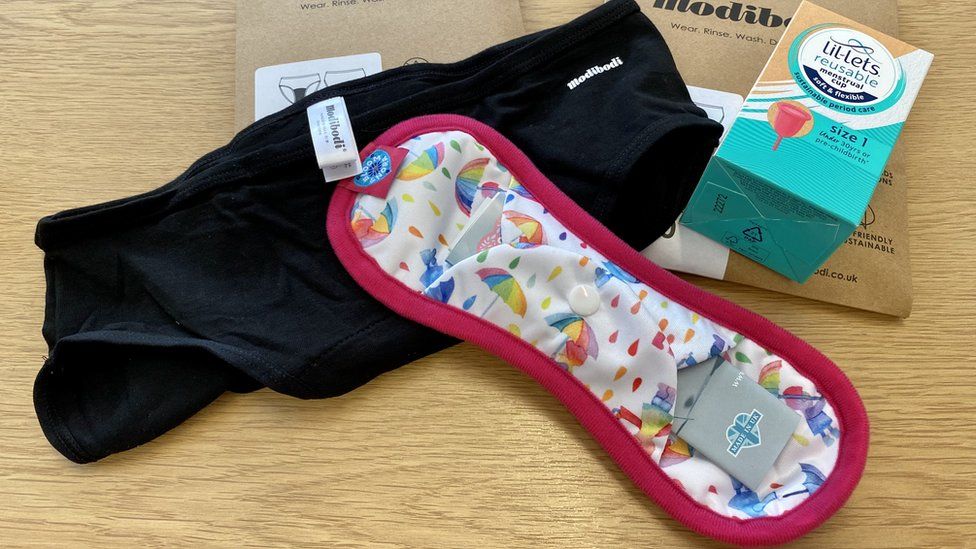 IRise International chief executive Emily Wilson says while England's scheme is an "amazing" policy commitment, "we've got to get it working in schools, so that when a young person needs a product it's there, available, ideally in the toilets, in a shame-free way".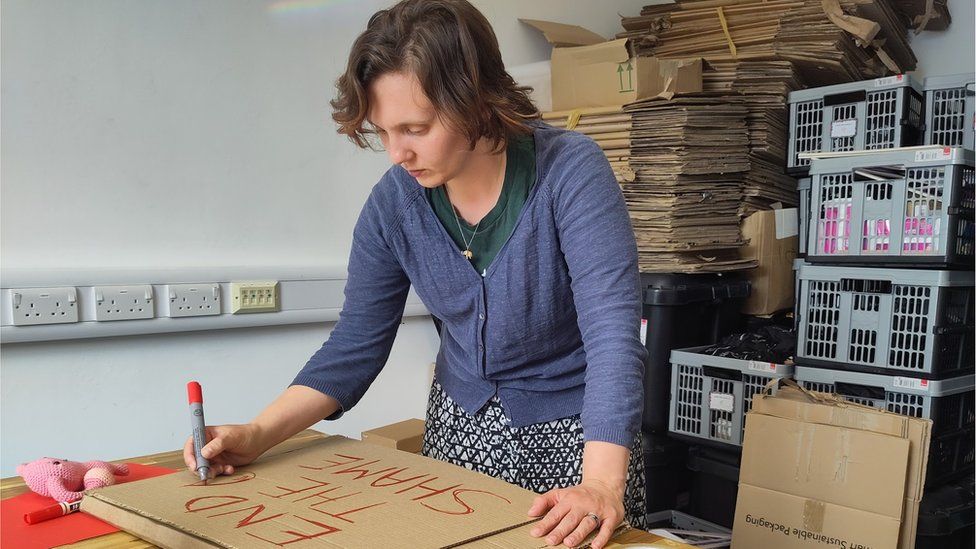 PHS Group supplies schools with products in England and Wales and works independently of government.
Interim findings from its 2023 Period Equality White Paper suggest students are missing school or college because period products are unavailable or too expensive.
Of the 546 13-18-year-olds surveyed who had missed school because of their period:
26 said it was because they could not afford sanitary products
45 had had no period products available to them
105 had been too embarrassed to attend
"Our initial results show progress has been made since the pandemic but the cost-of-living crisis is having an effect," head of commercial Clare Hughes says.
"It's clear many learners are relying on free period products they're accessing at school – and for the next year we will work with governments and local authorities to highlight these issues."
A Department for Education official said: "Since the launch of our free period-products scheme, in January 2020, 97% of secondary schools and 92% of post-16 organisations in England have ordered free period products for pupils – and we're encouraging more primary schools to sign up.
"School leaders and teachers know their pupils best and our guidance provides advice and support on ways to promote the scheme to pupils that avoids embarrassment or stigma.
"It also encourages schools to involve pupils in deciding which period products are ordered."

Have you had difficulty accessing free period products in school? Please share your experiences by emailing HaveYourSay@bbc.co.uk.
Please include a contact number if you are willing to speak to a BBC News journalist. You can also make contact in the following ways:
If you are reading this page but cannot see the form, to visit the mobile version of the BBC website to submit your question or comment or email HaveYourSay@bbc.co.uk. Please include your name, age and location.