Princess Lilibet Diana was christened at the couple's home on Friday by the Archbishop of Los Angeles.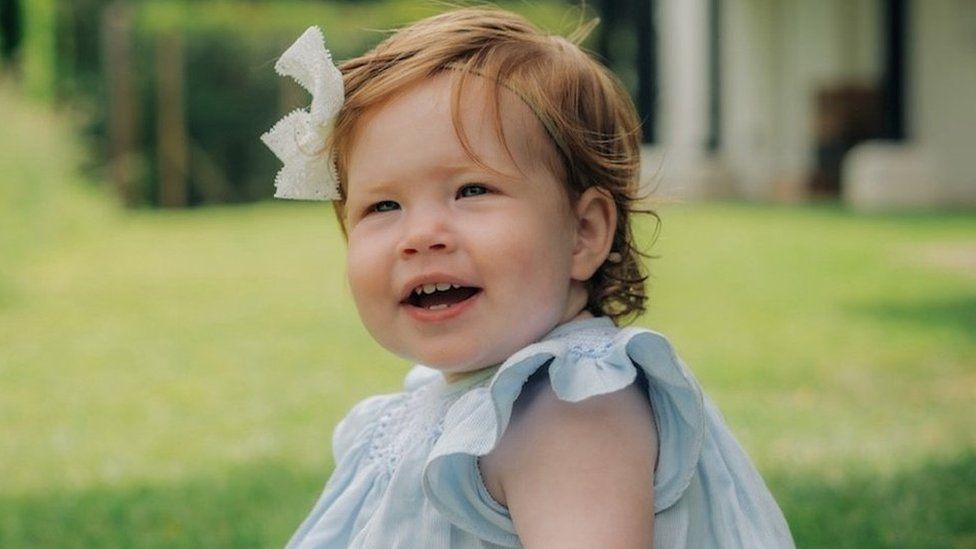 The Duke and Duchess of Sussex's daughter has been christened at the couple's California home.
Princess Lilibet Diana, who was born to Prince Harry and Meghan in June 2021, was christened on Friday.
Although she was not a princess at birth, because she was not a granddaughter of the monarch, she gained the right to that title when King Charles acceded to the throne.
The announcement is the first time she has been publicly called a princess.
Buckingham Palace has said the royal website will "be updated in due course" to reflect the title.
Lilibet is the second child of Harry and Meghan, who relocated to the US after stepping down as working royals in 2020. Their son Archie was born in May 2019.
It is understood the couple do not intend to use their children's titles in everyday conversation but they will be used in formal settings.
Harry and Meghan reportedly want to let their children decide themselves whether or not to use the titles when they are older.
A spokesman for the couple say the Royal Family were invited to the christening. Buckingham Palace have confirmed there was communication with the Sussexes about the occasion.
The rules governing the titles of royal children were set out by King George V in 1917.
As the children of the son of a sovereign, Archie and Lilibet are automatically entitled to be called prince and princess, as well as His or Her Royal Highness, if they choose to use it.