With talk of an agreement as early as next week, what could the UK-EU compromise look like?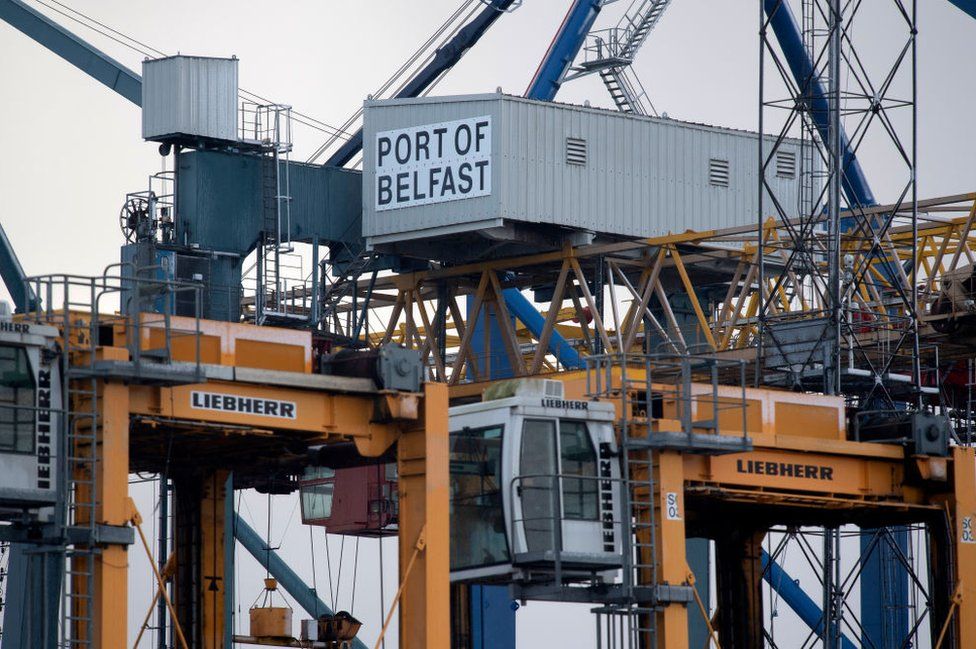 After well over a year of talks between the UK and the EU it appears that a deal on the Northern Ireland Protocol is finally around the corner.
The set of post-Brexit trading rules for Northern Ireland has split political opinion since its inception in 2021.
Prime Minister Rishi Sunak has been to Belfast to brief Stormont politicians on what the solution might look like.
The Democratic Unionist Party (DUP) – among the protocol's most vocal critics – says progress has been made and describes this as a "big moment" in the path towards a deal.
Now the prime minister will return to the table with the EU, aiming to secure the final stages of an agreement.
So what could a deal actually look like? And will it appease those who oppose the existing set-up?
Green and red lanes
Products that are staying in Northern Ireland will go through a green lane, undergoing fewer checks and less paperwork than those headed for the Republic of Ireland.
The EU had their own terminology for this – an "express lane".
Whatever the label a key question will be to what extent those controls are eased or even eliminated.
For Northern Ireland businesses a bigger issue than physical checks has been increased paperwork, such as customs declarations, so for them a true green lane would have to mean minimal bureaucracy.
A major step to this agreement overall was when the two sides signed off on a UK-designed trade data sharing system.
The EU says this "real-time" information will allow them to better monitor what is actually crossing the Irish Sea and therefore potentially at risk of entering their single market.
The European Court of Justice will retain a role
Under the protocol Northern Ireland continues to follow some EU trade rules.
The UK's original position was that the ECJ's oversight role be entirely removed.
However expect language that will downplay the court's importance and emphasise other arbitration routes.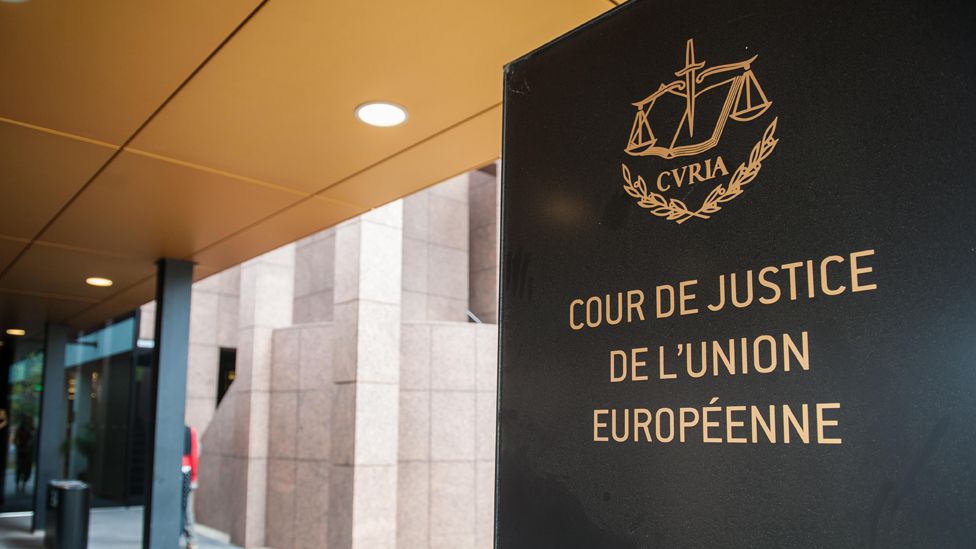 "The European Commission is already bringing many fewer enforcement proceedings than it used to," says EU law Prof Catherine Barnard.
"Launching such proceedings isn't popular with member states and takes a lot of time and energy."
It is thought any cases launched within Northern Ireland at least would first be heard in a national court, as is usual among member states.
State aid and VAT
Businesses in Northern Ireland follow EU rules on state aid and VAT.
That means tax breaks and UK government payments to help firms in Northern Ireland must be within limits set by the EU.
Here sources have indicated to the BBC that there will be "fudge" in those areas which have, ultimately, proved less totemic than the Irish Sea trade border and governance.
What next?
When it comes to getting an agreement over the line timings are in flux.
Early next week is being widely talked about with a possible announcement on Tuesday, followed by a House of Commons debate on Wednesday.
Some believe the agreement could be unveiled even earlier, potentially on Monday.
EU ambassadors have been told things could move very quickly and have been put on standby by the European Commission.
However there is the usual dose of caution too with one EU diplomat remarking: "The last miles are the hardest."