The discount retailer is continuing its expansion plans after a strong Christmas sales period.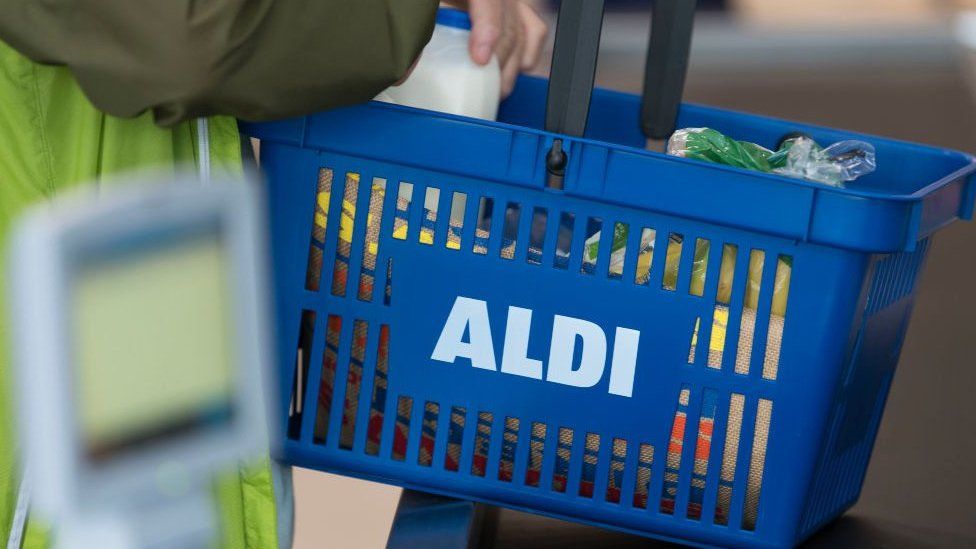 The German-owned supermarket chain Aldi has announced plans to create 6,000 new jobs in the UK this year.
The staff will be recruited for its distribution centres, as well as a number of new stores including in Norwich and Newcastle.
Aldi has 990 stores and 40,000 staff in Britain and last year overtook Morrisons to become the UK's fourth-largest supermarket chain.
It said it had attracted 1.3 million new customers in the past three months.
Its store assistants receive a starting pay of £11.00 an hour in most parts of the UK and £12.75 within the M25. Warehouse staff get a minimum starting salary of £13.18 an hour.
Aldi's Richard Thornton told the BBC the company "prides itself" on paying well and "prioritising value".
The discount retailer reported double digit sales growth for its strong Christmas sales period as the cost of living crisis continued to bite.
"What we're seeing is shoppers prioritising value like never before, we attracted 1.3 million new customers in the last three months alone," Mr Thornton said.
Aldi has been expanding and growing its market share in the UK over the past decade and said it had invested more than £700m in expansion last year.