Alun Titford is found guilty of gross negligence manslaughter of 16-year-old Kaylea Titford.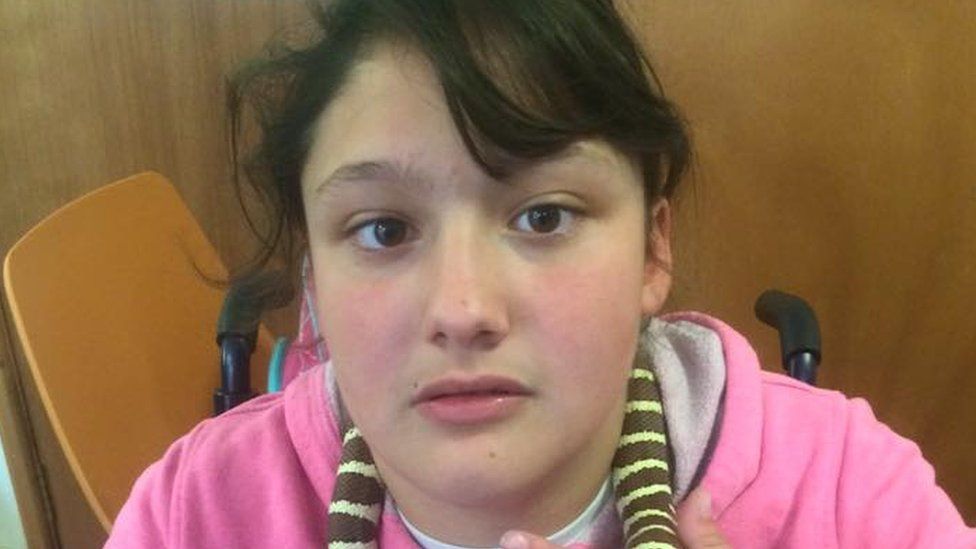 A father has been found guilty of gross negligence manslaughter of his daughter who was found dead in "squalor".
Kaylea Titford, from Newtown, who had spina bifida, was morbidly obese, had been confined to her bed in the months before her death in "degrading" and "inhumane" conditions.
Alun Titford, 45, from Newtown, Powys, was convicted at Mold Crown Court on Tuesday.
Kaylea's mother Sarah Lloyd-Jones, 39, previously admitted the same charge.
Judge Mr Justice Griffiths said Titford, who has been granted bail, would be sentenced with his partner Sarah Lloyd-Jones on 1 March at Swansea Crown Court.
"There can be no doubt this case passes the custody threshold," he said.
The judge told jurors he would give them a 10-year exemption from jury service, saying there had been a "lot of difficult and a lot of expert evidence".
He added: "The subject matter was, no doubt, unusually distressing."
Kaylea was found in conditions described as "unfit for any animal", in soiled clothing and bed linen, following her death at the family home in Newtown, Powys, Wales, in October 2020.
Emergency service workers, who were called to the house on 10 October, described feeling sick due to a "rotting" smell in her room.