Discounts will be offered to people who cut their energy use between 16:30 and 18:00 on Tuesday.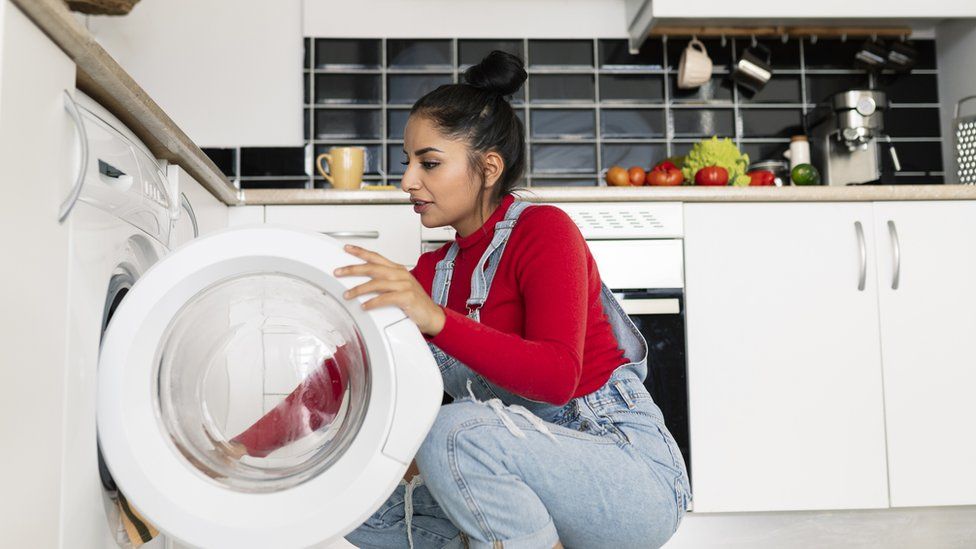 Discounts for households to use less electricity at peak times will be offered again on Tuesday as part of a scheme to avoid blackouts.
Those who have signed up will get discounts on their bills if they do things like delay using their oven.
The service ran for the first time on Monday from 17:00 to 18:00 GMT, although several trials have been held.
The scheme – which is only available to homes with smart meters – was introduced last year and is scheduled to run until March.
Amanda Boorah and her family were one of the households who took part on Monday.
They chose to go on a bike ride to avoid using electricity at home.
She told the BBC the entire experience was a "great excuse to get out for an hour and get some exercise while saving energy and money".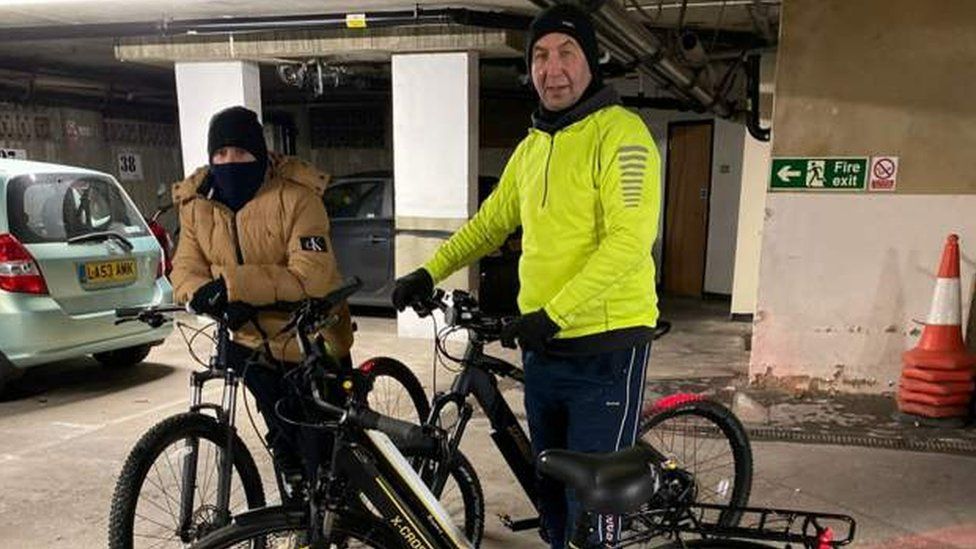 "It's a win win," she said, adding: "I'd encourage everyone to give it a go."
However, while Suzanne Murray, an NHS administrator from Southampton, said she would take part in the scheme with E.ON on Monday, she was less enthusiastic.
"E.ON have told me that if I hit my target of 20% reduction… I could earn around 5p," she told the BBC. "That's not worth it!"

Could you get money off your bill?
People in England, Scotland and Wales who have a smart meter are eligible.
Customers will receive a discount if they reduce their electricity use between the times set by National Grid. On Monday the scheme ran between 17:00 and 18:00 GMT, and on Tuesday will run between 16:30 and 18:00 GMT.
You can save by doing things like delaying using your washing machine or tumble dryer, or charging your electric vehicle.
National Grid says savings can range from a few pounds to as much as £20 depending on the amount of energy used.

National Grid said it paid suppliers between £3 and £6 for every kilowatt hour of energy saved between 17:00 and 18:00 on Monday.
How much is passed on to consumers will depend on the supplier. However, in general households involved in the scheme can expect to save between £2 and £20 off their energy depending on their usage.
Octopus Energy says that during trials of the scheme typical bill payers received well over £1 for just one hour's shift (as well as saving on their energy costs), the top 5% of participants earned an average of £4.27.
Coal power
This week's cold snap is expected to lead to high power demand, while wind power is forecast to be lower than usual.
It is also uncertain whether the UK will be able to import the power it needs via undersea cables from Europe.
On Monday, National Grid ordered three UK coal-fired plants to begin warming up in case they were needed to generate electricity.
It had made the same order on Sunday, although the plants were subsequently stood down.
National Grid said the use of the Demand Flexibility Service and the warming of coal plants was "not an indication that electricity supplies are at risk, but that we require greater options to manage the network as normal".
BBC climate editor Justin Rowlatt said the fact that it was deemed necessary to warm up coal-fired power stations was a sign of how far the renewable revolution still has to go.
As yet there are no economical grid-scale energy-storage solutions that can see the country through a spell of cold weather which coincides with a lull in the wind, he said, and that is unlikely to change for many years to come.

Will you be taking part in the scheme today? Share your experiences and send us any questions you have by emailing haveyoursay@bbc.co.uk.
Please include a contact number if you are willing to speak to a BBC journalist. You can also get in touch in the following ways:
If you are reading this page and can't see the form you will need to visit the mobile version of the BBC website to submit your question or comment or you can email us at HaveYourSay@bbc.co.uk. Please include your name, age and location with any submission.