Katharine Birbalsingh has attracted controversy since being appointed in late 2021.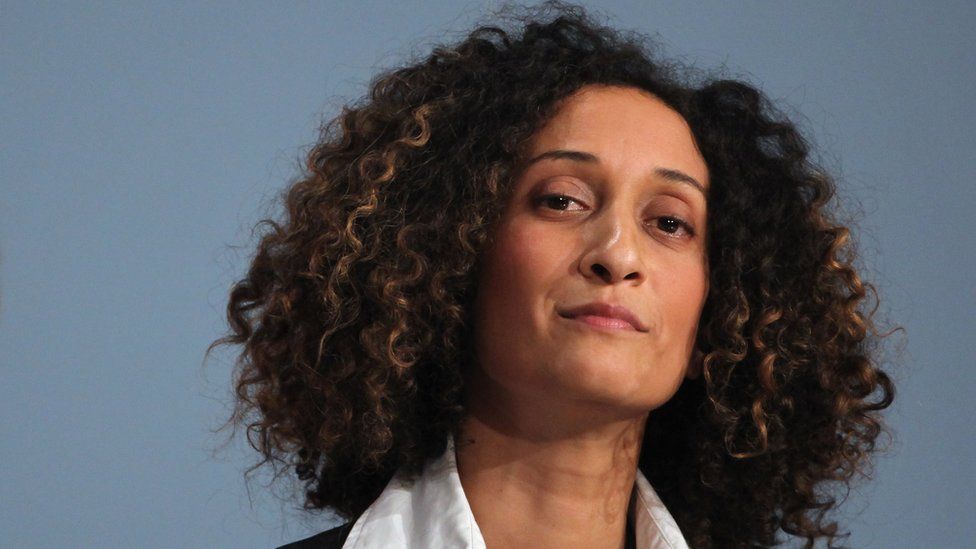 The government's social mobility adviser has quit, saying she was doing "more harm than good" in the role.
Katharine Birbalsingh, who has been dubbed Britain's strictest head teacher, has attracted controversy since being appointed in November 2021.
She said her "propensity to voice opinions that are considered controversial" was putting the commission "in jeopardy".
She added she had become increasing cautious about what she said.
"Instead of going out there to bat for the team and celebrate our achievements, I am becoming a politician," she wrote in Schools Week magazine.
"And I can't bear the idea of ever being a politician. It just isn't who I am or a skillset I wish to develop," she added.
Ms Birbalsingh set up Michaela Community School in London, which has been described as the strictest school in Britain, in 2014.
She was appointed chair of the government's social mobility commission, tasked with monitoring progress on improving life chances and devising policy ideas, by then Equalities Minister Liz Truss.