GPs say there is clear evidence of the negative impact of the cost of living on patients' health.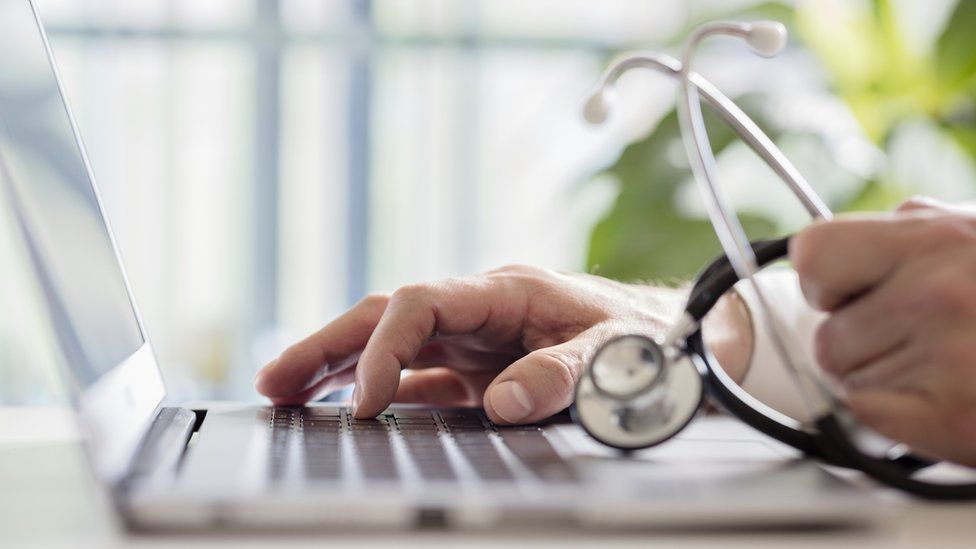 Growing numbers of people are refusing doctors' sick notes as they cannot afford to take time off work amid the cost of living crisis, some GPs say.
Dr Rowena Christmas said patients on contracts with little or no sick pay are too worried about paying bills.
She believes there is evidence the cost of living is damaging health.
Royal College of GPs chair Dr Kamila Hawthorne has told The Guardian that it was often clear that patients would not take time off when they needed it.
Dr Christmas, Wales chair of the Royal College of GPs, said she is seeing more b12 vitamin deficiencies in blood tests.
"I'm sure this is related to people's diets being poor as a result of not being able to afford as much good quality food as before," she said.
The Monmouthshire GP also said there were more respiratory problems because people were delaying turning their heating on, as well as extra cases of domestic violence.
Extra blankets to keep warm
She told BBC Radio Wales Breakfast that she was having conversations with patients about "things you never thought you'd have to be talking about in this day and age".
These included reminding them that they can use hot water bottles and extra blankets to keep warm.
The situation was leaving GPs "hopeless" faced with problems to which they have no solutions, she said.
Speaking to The Guardian, Dr Hawthorne said patients were telling her their mental health was getting worse due to financial stress.
Dr Hawthorne, a GP in Mountain Ash, Rhondda Cynon Taf, said that "quite often, when it's clear that somebody needs some time off, they won't take it".
"These are people who ideally, medically, should not be at work [because] they have a chronic condition such as asthma or diabetes, but quite often mental health problems, quite severe mental health problems, I [see] some cases that really do require a bit of sicknote peace and quiet to try and help them get better," Dr Hawthorne told the newspaper.
Emma Watkins, a health care assistant from Port Talbot, said she felt forced to cut her maternity leave short after Christmas to pay the bills. Her baby is four months old.
"I don't want to go back to work, I have no choice," she said. "My partner suffers with Asperger's and doesn't get any help," she said.
"Sometimes it's just me working and having to pay the bills."
'You try and live on £97 a week'
The sick pay she receives when she is unwell is not enough to live on, she says.
"I want to tell the MPs: Why don't you try and live on £97 a week? Because they wouldn't be able to," she said.
"I haven't got a choice. It's either that or I'll be kicked out on the street. Council tax is going up, food is going up."
Gareth Jarman, mid Wales chair of the employers' group the Institute of Directors, said the problem of low sick pay was magnified in Wales as many people work for smaller businesses.
They may not have the resources to help people in the same way larger businesses do, he told Radio Wales.
But he stressed that it was "incredibly important" and "incumbent" on employers to look after their staff.
"It's just good sense to have a culture where people are looked after," Mr Jarman said.
"The laws prescribe a minimum standard," he said.
"But having leadership and an environment where people are quite keen to support their employees and go a little bit further can go a long way to help."

Please include a contact number if you are willing to speak to a BBC journalist. You can also get in touch in the following ways:
If you are reading this page and can't see the form you can email us at HaveYourSay@bbc.co.uk. Please include your name, age and location with any submission.