Patients facing agonising waits as NHS struggles to provide treatment quickly, BBC analysis shows.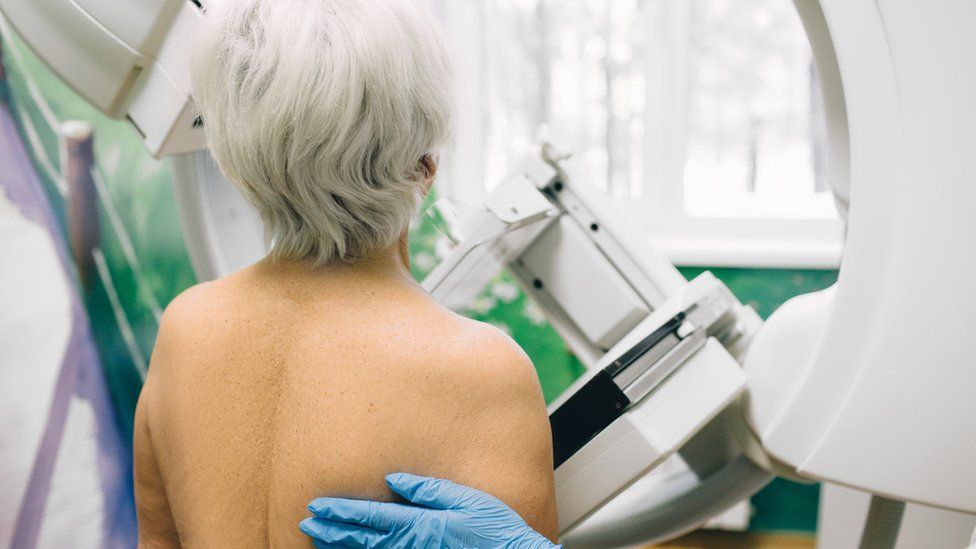 There has been a sharp rise in long waits for cancer therapy in the past four years, BBC analysis shows.
The number waiting more than the 62-day target time for therapy in the past year has topped 67,000 across England, Northern Ireland and Scotland – twice as many as the same period in 2017-18.
Waits are also getting worse in Wales, but data does not go that far back.
The national cancer director for the NHS in England said staff were striving to catch up on the backlog of care.
But experts warned the problems could be putting patients at risk.
Steven McIntosh, of Macmillan Cancer Support, described the waits as "unacceptable" and "agonising" for patients.
"Delays to diagnosis and treatment were already putting pressure on cancer care before the pandemic, but the government has since failed to recover services after Covid. This absolutely cannot continue – action is needed immediately.
"Excruciating waits not only impact survival, but also exacerbate feelings of anxiety and uncertainty."

'There's massive stress waiting for care'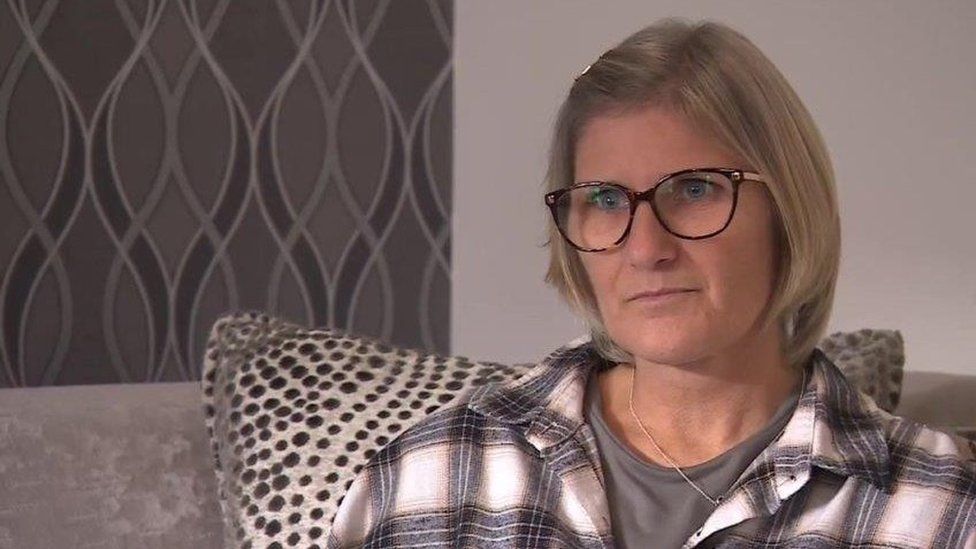 Charlotte Park is one of the cancer patients who has faced a long wait for treatment. She went to see her GP in June last year after finding a lump in her breast.
Her GP gave her an urgent referral to the local breast clinic. Ms Park, 50, from North Yorkshire, should have been seen within two weeks, but when that passed she phoned only to be told there was a backlog.
Eventually she got an appointment after three-and-a-half weeks, but only after going back to her GP to see if they could help her get seen.
She was then diagnosed with an aggressive form of breast cancer, but had to wait until September to start chemotherapy.
Fortunately, she is now in remission.
But she said: "It was so frustrating. I just felt like I was hitting my head against a brick wall. I felt under a massive amount of stress."
"I thought I was going to die at one point. You worry so much when you are waiting. Sadly there are so many people out there is this position."

Macmillan has also raised concerns there could still be potentially thousands of missing cases.
The number of diagnoses since the start of the pandemic is more than 30,000 lower than would have been expected.
Disruption to services at the start of the pandemic and people not coming forward with symptoms because of fear of Covid or not wanting to burden the NHS has been blamed for this.
Recent data shows the numbers being referred in for cancer checks is now increasing and is at record levels.
But, as the analysis on waiting times for treatment shows, problems are still been seen in getting those patients treated quickly.
The BBC looked at the latest data for waits for treatment to start following an urgent referral from a GP, although the figures in Scotland also included those identified via screening or during a visit to A&E.
Treatments include surgery, chemotherapy and radiotherapy.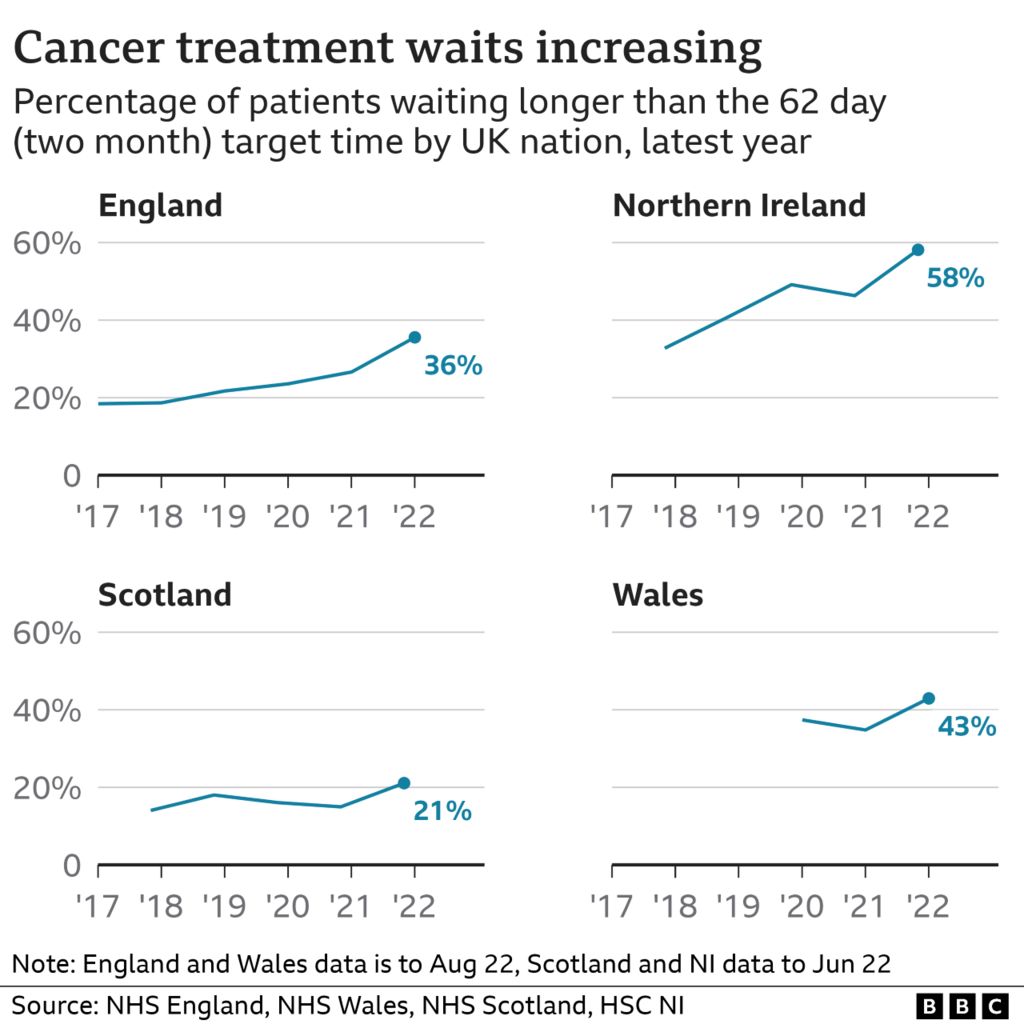 Investment in testing – a network of 90 community diagnostic centres has opened in England – is expected to speed up diagnosis.
However, cancer experts says the key bottleneck that needs addressing is the wait after that treatment with staffing shortages seen as a key problem.
The Royal College of Radiologist says there is a 17% shortfall in the UK in cancer doctors who oversee chemotherapy and radiotherapy.
Labour shadow health secretary Wes Streeting, who has had kidney cancer but is now free of the disease after having one kidney removed, said: "It is terrifying that so many cancer patients are not being treated on time, when every day matters.
"Having been through treatment for kidney cancer this year, I know the importance of an early diagnosis and fast treatment."
Dame Cally Palmer, national cancer director for the NHS in England, said the "hard work" of staff was helping the system to catch up in terms of getting people in for checks.
But she said she was determined to ensure improvements were made in terms of diagnosis and treatment.
"We will not stop in our efforts to catch cancers earlier and save more lives."
Data analysis by Rob England and Libby Rogers