The Beatle had previously cancelled dates after catching the virus, before returning to the road.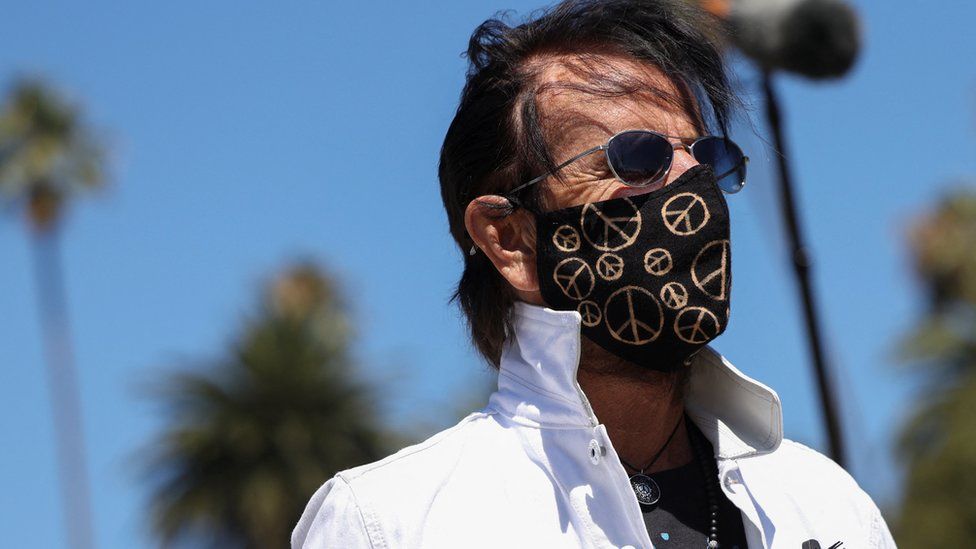 Sir Ringo Starr has cancelled the rest of his North American tour after testing positive to Covid-19 again.
The Beatles drummer, 82, had earlier cancelled some dates with his All Starr band after catching the virus, but returned after a negative test.
On Thursday, he tweeted "the rest of the tour is off", signing off with his trademark "peace and love".
Dates had been planned in California – including Los Angeles – and Mexico.
Earlier this month Sir Ringo cancelled performances in several US states including Michigan and Minnesota, as well as Canada, after catching Covid.
Days later he tweeted: "I am negative, peace and love everybody. Thanks for waiting. Ringo."
"You've got to help protect yourself if you can," he said, adding he had been vaccinated and was "feeling groovy".
I'm sure you'll be as surprised as I was I tested positive again for Covid the rest of the tour is off I send you peace and love Ringo. 😎✌️🌟❤️🎶🎵🍒🥦🌈☮️ pic.twitter.com/lmniGLE9dZ

— #RingoStarr (@ringostarrmusic)

The Liverpudlian rose to fame in the 1960s, quitting the Hurricanes to replace Pete Best as the Beatles' drummer in 1962 shortly before they met global success. He sang lead vocals on tracks including With A Little Help From My Friends, Yellow Submarine and Octopus's Garden.
"Our appeal is that we're ordinary lads," Sir Ringo once said.
After the band split in 1970 he launched a successful solo career, and in 1989 formed the All Starr Band.
He was inducted into the Rock and Roll Hall of Fame as a solo artist in 2015, and in 2018 received his knighthood for services to music.
"I'll be wearing it at breakfast," he said of his medal, adding that he still missed his bandmates more than 50 years after they were all awarded the MBE.
"I was a bit shaky today on my own," he admitted.