Leah Croucher's family lay flowers outside a house in Milton Keynes where human remains were found.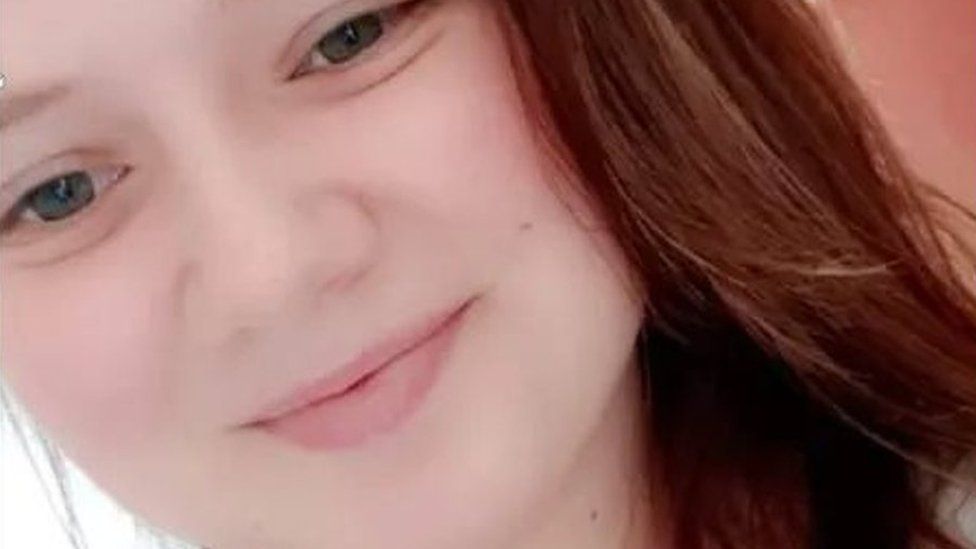 The parents of Leah Croucher have visited the house where human remains were found earlier this week.
On Wednesday, police said unidentified remains and a rucksack and personal items belonging to the 19-year-old had been found at a Milton Keynes property.
A post-mortem examination is due to take place on Friday but may "take some time", Thames Valley Police said.
Miss Croucher's parents left a note at the site saying: "We will cherish your memories forever."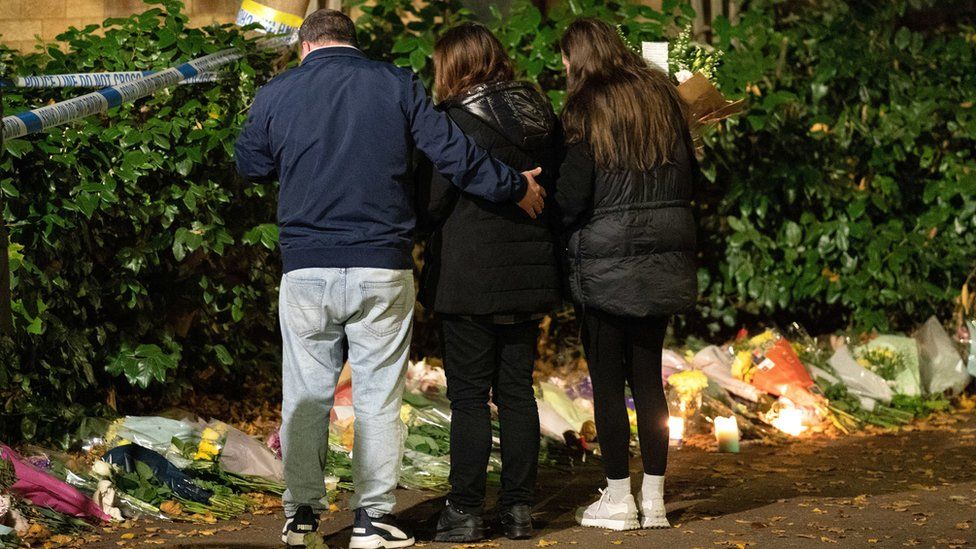 The teenager was last seen on CCTV in the Buckinghamshire city on Friday, 15 February 2019.
Police began searching the house on Loxbeare Drive in Furzton on Monday evening, following a tip-off phone call from a member of the public.
Leah's parents, along with her sister Jade, arrived in a police vehicle just before 20:00 BST on Thursday and were driven behind the cordon surrounding the property, .
They reappeared some minutes later and laid flowers at a nearby memorial, made up of bouquets, teddy bears and candles left by members of the public.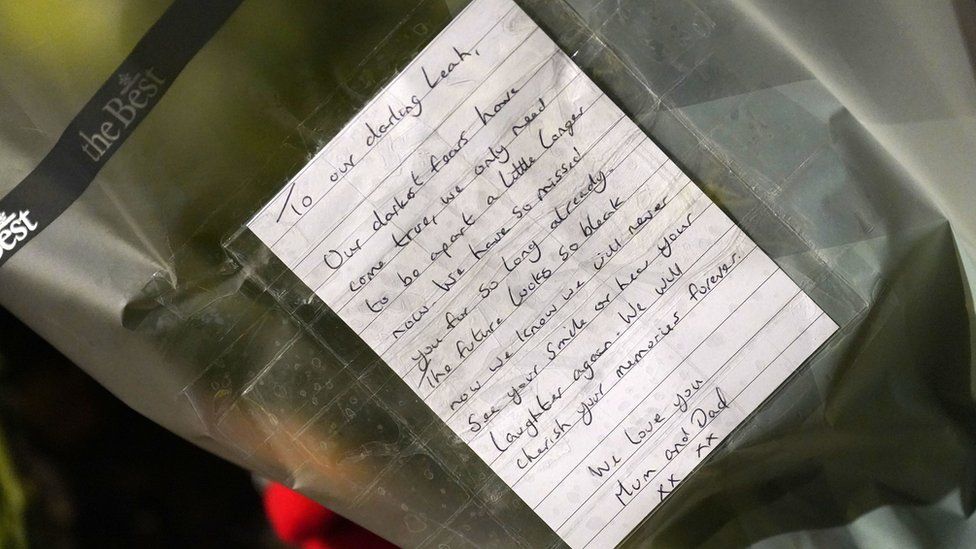 A message left on the flowers laid by Miss Croucher's parents said their "darkest fears have come true".
"We only need to be apart a little longer. We have so missed you for so long already," it said.
"The future looks so bleak now we know we will never see your smile or hear your laughter again. We will cherish your memories forever."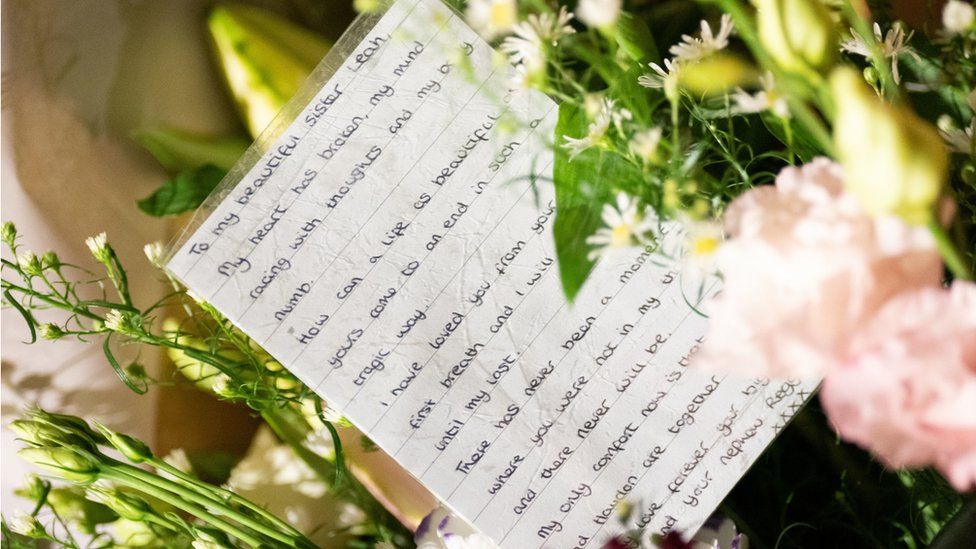 A note from her sister said "my heart has broken, my mind racing with thoughts and my body numb".
"How can a life as beautiful as yours come to an end in such a tragic way?
"I have loved you from your first breath and I will… until my last.
"There has never been a moment where you were not in my thoughts and there never will be."
She added that her "only comfort" was that Leah and her brother Haydon – who took his own life nine months after his sister's disappearance – were "together".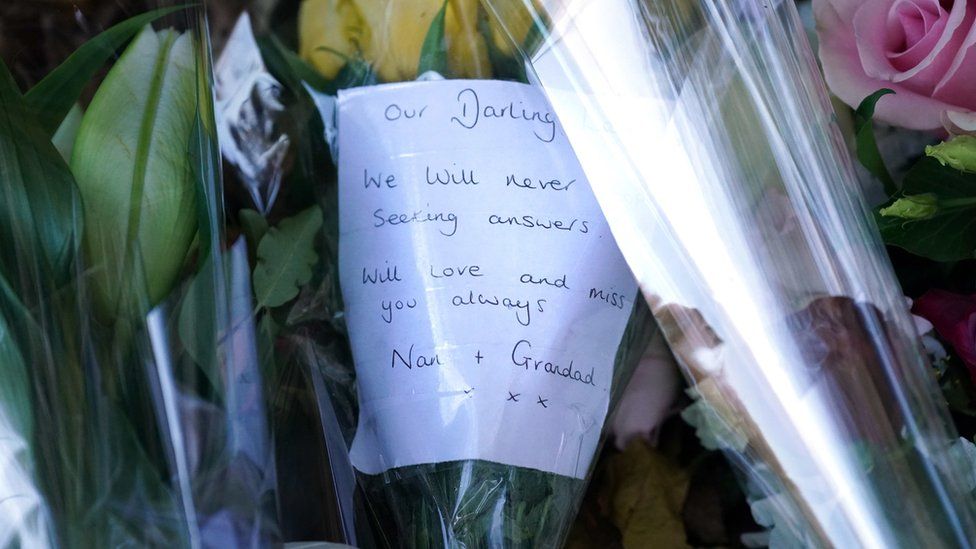 A handwritten message signed from "Nan and Grandad" was also tied to a bunch of yellow roses and left outside the property by a group of mourners.
It read: "Our darling, we will never stop seeking answers. Will love and miss you always."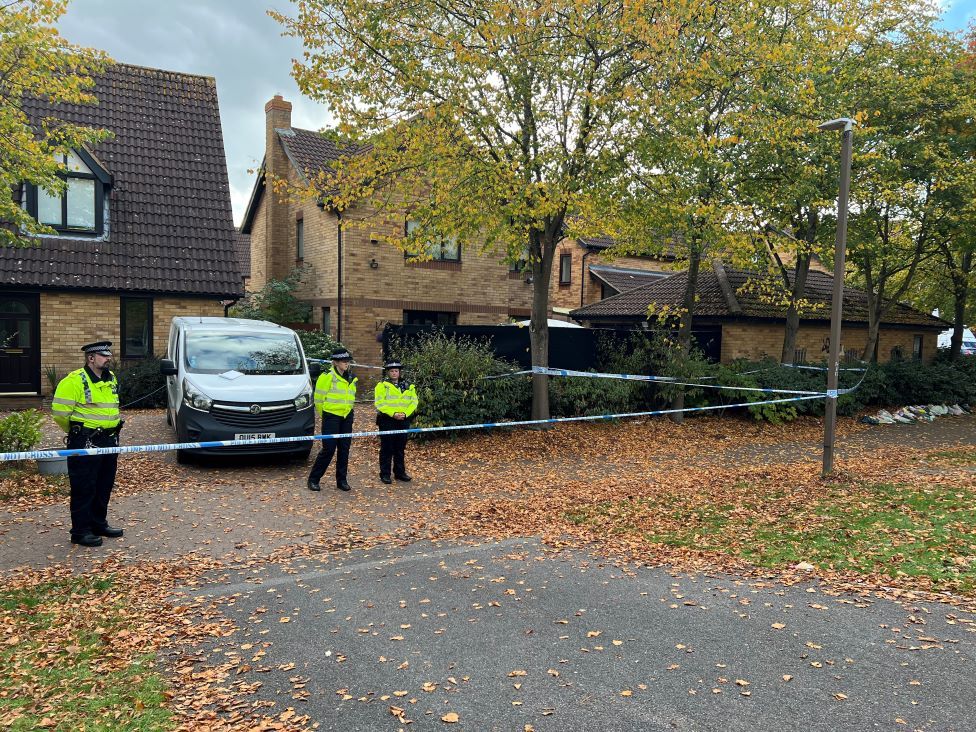 The force has said forensic examinations at the scene may last "several weeks" and as a result there would continue to be a police presence both at the house and in the area.
It would also "take some time" to formally identify the remains, police added.
The property is less than half a mile (0.8km) from where Miss Croucher was last seen in Buzzacott Lane, Furzton, walking in the direction of Loxbeare Drive and Chaffron Way.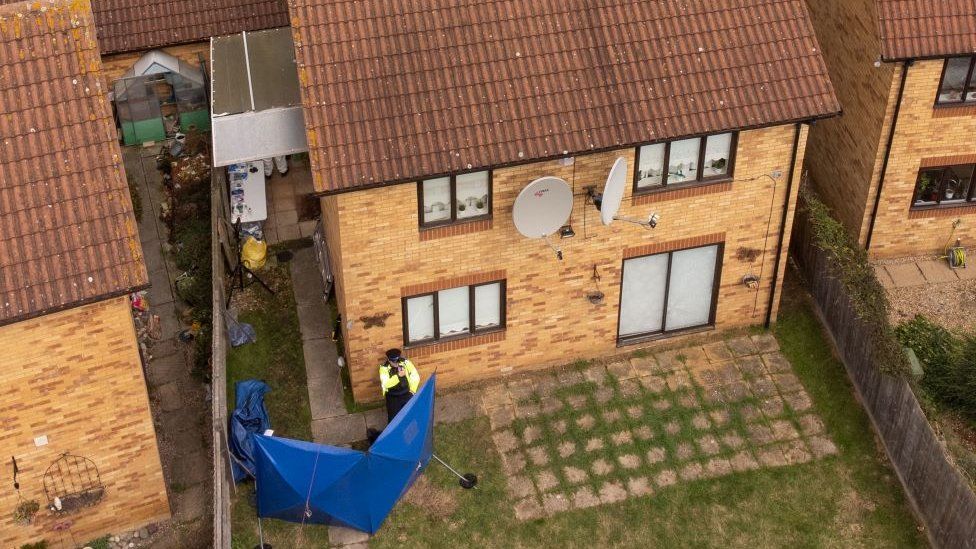 A police spokesman said Monday was the first time they had been alerted to the property, but it had been previously "visited as part of our house-to-house inquiries as part of the investigation".
"There was no response at the property and as such leaflets would have been dropped through the letterbox," the force said.
More than 4,000 homes have been visited and 1,200 hours of CCTV footage reviewed since Miss Croucher's disappearance on her way to work at a finance company.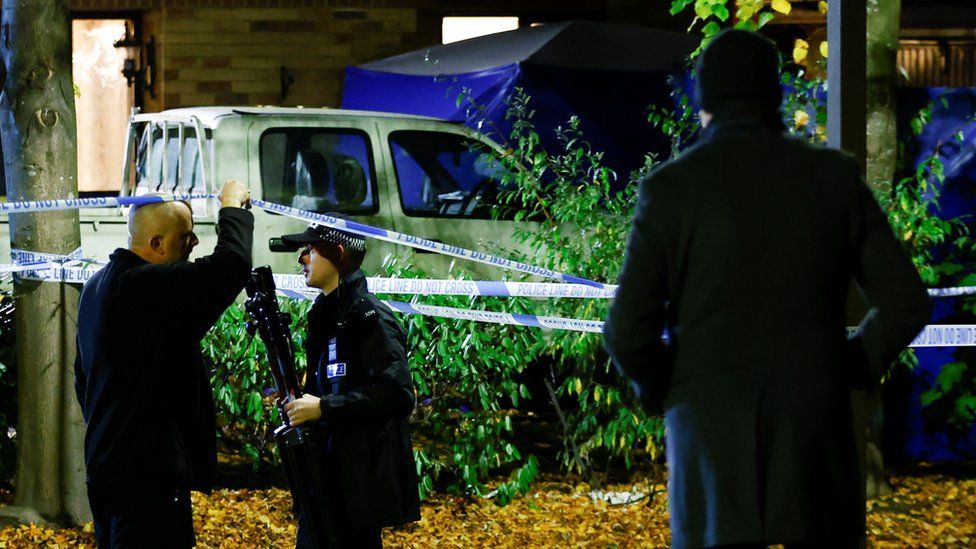 He has also asked people to remain respectful of Miss Croucher's family and thanked the local community for their "support and patience" as the investigation continued.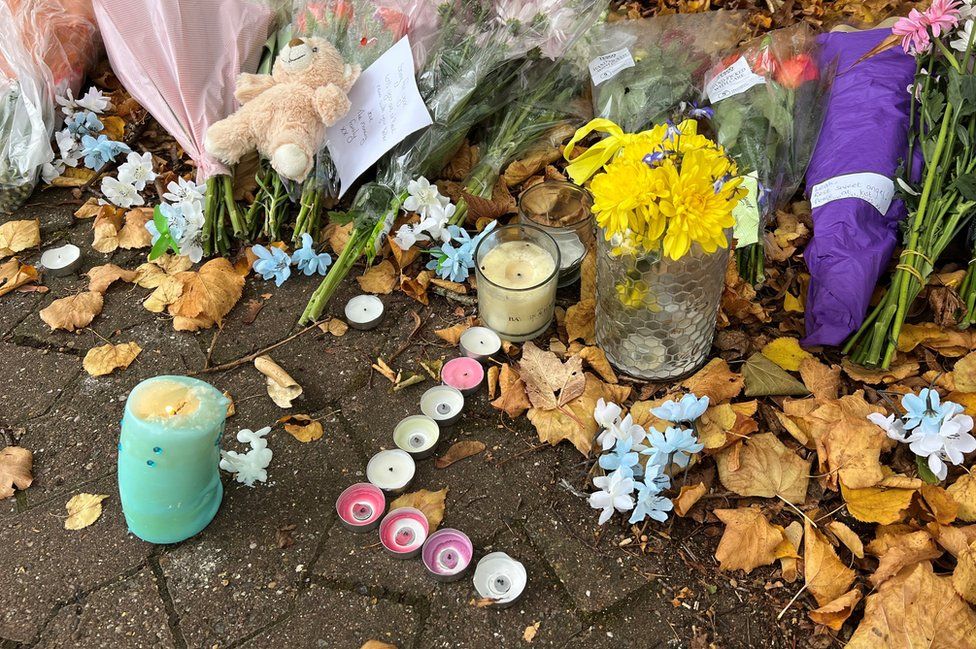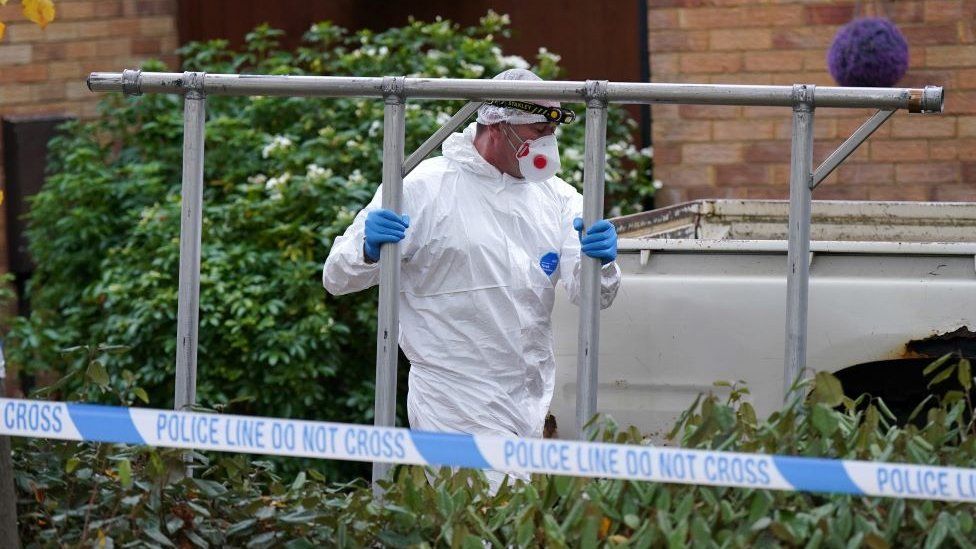 Leah Croucher: A timeline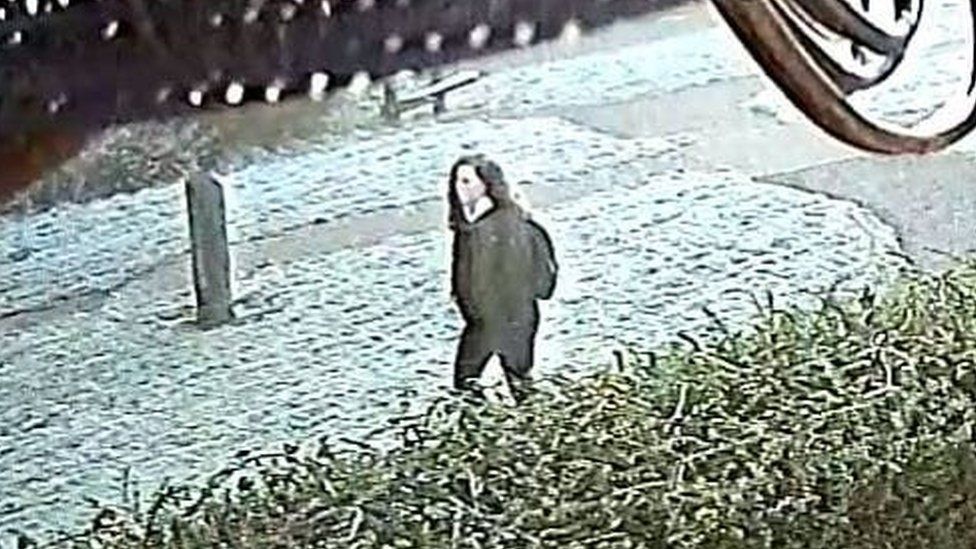 14 February 2019: Leah Croucher is last seen by her parents at the family home in Quantock Crescent, Milton Keynes at 22:00 GMT
15 February 2019: CCTV footage showed her walking down Buzzacott Lane in Furzton at 08:16. She was thought to be going to her job at a finance company, but she never arrived
April 2019: Thames Valley Police said three people had reported possible sightings of Leah near Furzton Lake between 09:30 and 11:15, on the day she went missing
October 2019: A two-week search by Thames Valley Police of a lake and surrounding area at the Blue Lagoon nature reserve in Bletchley finds nothing
February 2021: On the second anniversary of her disappearance, police said there had been "no significant leads" and the case was "bewildering and frustrating"
October 2022: Police open a murder investigation after unidentified human remains and a rucksack and personal possessions belonging to Leah are found at a property on Loxbeare Drive in Furzton

Related Internet Links
The BBC is not responsible for the content of external sites.