Kwasi Kwarteng becomes the second shortest-serving chancellor after just 38 days in the job.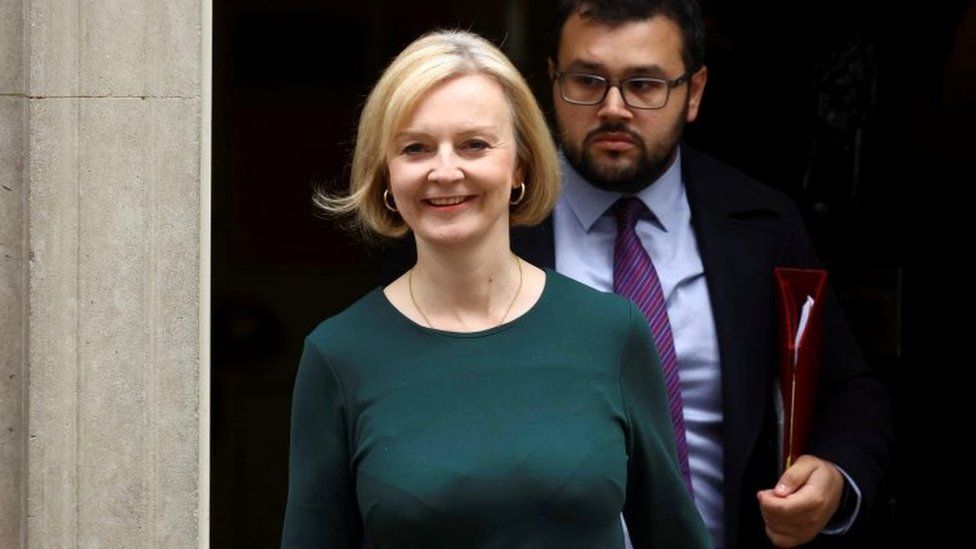 Prime Minister Liz Truss will hold a press conference later, amid speculation she is going to announce a U-turn on plans to cut business taxes.
Chancellor Kwasi Kwarteng has flown back early from a US trip for urgent talks with the PM.
The chancellor will not be at the prime minister's side when she makes her statement in Downing Street.
Ditching a planned rise in corporation tax rise was central to Ms Truss's Tory leadership pitch.
It comes after the government's mini-budget spooked the markets and sparked a revolt among Tory MPs.
For days, Ms Truss has faced calls to drop parts or all of her economic plan to calm market turbulence and reassure her party.
Ms Truss has already U-turned on her plan to scrap the top rate of income tax and some Tory MPs believe another change of course is inevitable.
A further U-turn is likely to seen as a blow to Ms Truss's political authority only 39 days after she became prime minister.