Borrowing costs climbed as some economists questioned whether the corporation tax U-turn went far enough.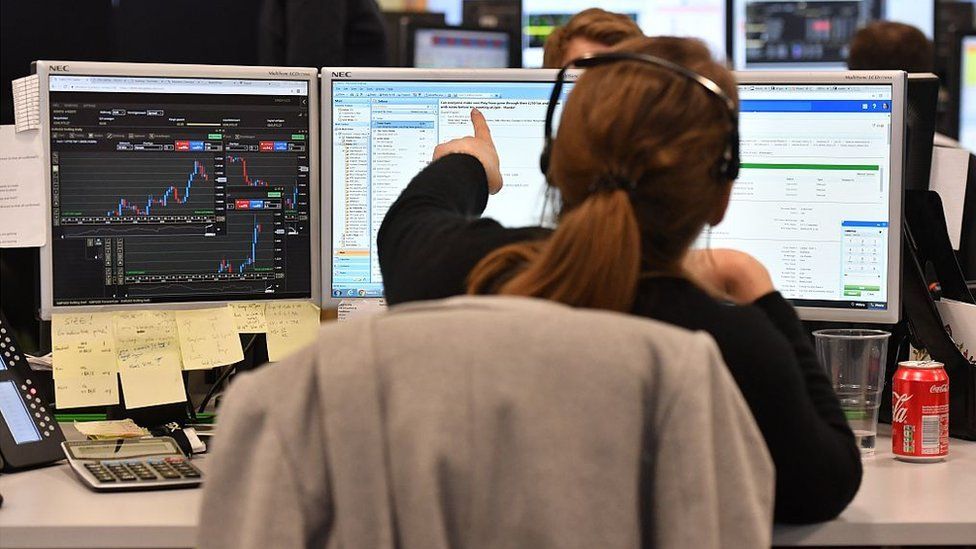 Government borrowing costs rose on Friday afternoon after the prime minister announced another U-turn on the mini-budget.
The pound, which initially held firm earlier on Friday, also lost ground.
The moves came as Liz Truss sacked her chancellor, Kwasi Kwarteng, and said a rise in corporation tax would now go ahead.
However, some economists warned that the latest developments might not be enough to restore the UK's credibility.
"It's unlikely that the removal of Kwasi Kwarteng as chancellor and the new plans to cancel the cancellation of the rise in corporation tax from 19% to 25% from next April will be enough on their own to regain the full confidence of the financial markets," said Paul Dales, Chief UK economist at Capital Economics.
He also pointed out that despite another U-turn on the 45p tax cut, there are still unfunded tax cuts of about £25bn left over from the mini-budget – down from £45bn originally.
The cost of government borrowing rose across a range of bonds traded on the financial markets following the announcement.
The interest rate – or yield – on bonds due to be repaid in 30 years' time climbed to 4.85%.
They had hit 5.17% on 28 September in the aftermath of the mini-budget when Mr Kwarteng set out one of the biggest tax cuts packages seen in decades but did not explain how they would be funded.
Meanwhile, the yield on bonds due to be repaid in five years' time, which underpins the cost of new five-year fixed rate mortgages, jumped to 4.35%.
The pound – which had jumped on Thursday as speculation mounted about a possible U-turn – also sank by more than 1% to just under $1.12 on Friday before clawing back some losses.
Prime Minister Liz Truss admitted the government's mini-budget had gone "faster and further" than many expected.
"We need to act now to reassure the markets of our fiscal discipline," she said.
The government also announced that Jeremy Hunt, the former foreign and health secretary, will succeed Mr Kwarteng. He will be the UK's fourth chancellor so far this year.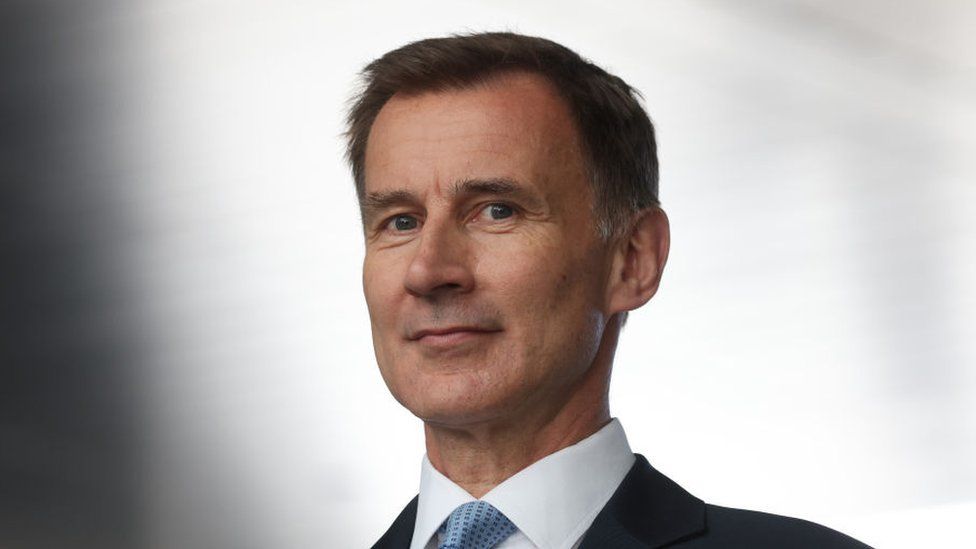 Investec economist Ellie Henderson described markets as "dizzy" over the series of policy reversals and changes.
"Markets seem unconvinced that today's announcement was enough to fully restore confidence in the UK government," she said.
The government had already U-turned on its plan to scrap the top rate of income tax for people earning £150,000 a year or more. Reducing the tax rate for top earners would have cost £2bn.
Moving ahead with the increase in corporation tax should add an estimated £18bn a year in tax revenue to the government's coffers.
The prime minister added that "spending will grow less rapidly than previously planned".
The Treasury also confirmed that the incoming chancellor would still deliver the government's "economic plan" on 31 October, which will set out how the remaining tax cuts will be funded, and how debts will be reduced.
On Friday, an emergency bond-buying scheme set up by the Bank of England to restore calm in the financial markets following the previous mini-budget will also come to an end.
The government raises money it needs for spending by selling bonds – a form of debt that is paid back plus interest in anywhere between five and 30 years.
Pension funds invest in bonds because they provide a low but usually reliable return over a long period of time.
However, the sharp fall in their value after the mini-budget forced pension funds to sell bonds, threatening to create a "downward spiral" in their prices as more were offloaded, which left some funds close to collapse.
This sparked an emergency intervention by the Bank of England, which has stepped in to buy £19.3bn worth of government bonds.
There has been strong speculation that the Bank will extend the scheme past the Friday deadline.
Bethany Payne, global bonds fund manager at Janus Henderson, told the BBC it was not clear whether pension funds have done enough to strengthen their finances.
"The risk is that we don't know how pension funds have used this window of time and whether they have used it effectively by raising cash and doing everything they need to," she said.
"So the true test of the market will be this afternoon and Monday morning to see whether they have done enough."