Allegations of a lockdown party in Sheffield are dropped due to a "defective charge".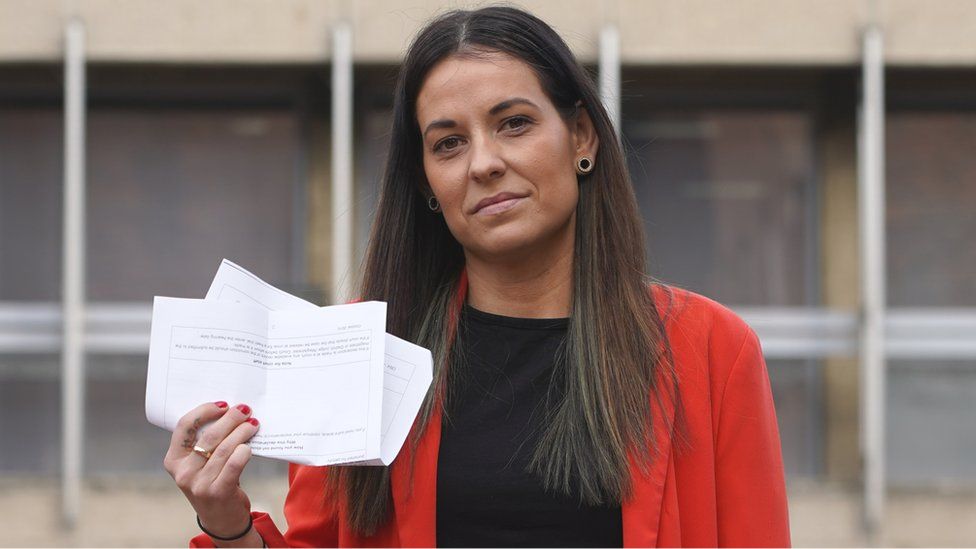 A woman accused of hosting a rave during a coronavirus lockdown said court proceedings had been "a con" after the case against her was dropped.
Sunny-Jo Veasey, 28, of Sheffield, was accused of hosting more than 30 people at her shared home in February 2021.
She said the Crown Prosecution Service had withdrawn the case due to a "defective charge", and was worried others were pressured into paying fines despite "inconsistent" legislation.
The CPS has been contacted for comment.
Ms Veasey was alleged to have hosted a party in her shared home on Ecclesall Road on 28 February 2021, when the country was subject to restrictions.
At the time, this meant you could only leave home for limited reasons permitted in law, such as to shop for essentials, to work if you could not work from home, or to exercise.
Those found guilty could be fined £10,000 under the legislation.
In March, Ms Veasey was found guilty of the charge in her absence after court documents were sent to her old address.
'Large waste of time'
Ms Veasey, who represented herself, said video evidence showed 27 people in her home but maintained it was not a party.
She admitted she was in the wrong for inviting people from outside her household to the property, which she shared with seven other people.
She added she would have paid a smaller fine but felt the £10,000 fine was unjust.
"It seems like a bit of a con. They're trying to pull money out of people, pushing people through court cases," she said.
"I think it's a large waste of time. I've had numerous court cases, and they probably spent more on these court cases out of the taxpayers' money than the fine would have been in the first place."
She felt the CPS hoped people would be "scared" and pay the fines rather than try to fight it, she added.
Days of research using Google helped her prepare her case, but just two days before she was due in court the case was withdrawn.
"I was so relieved. I was over the moon. I feel free, like I can finally put this behind me," she added.
Sheffield Magistrates' Court confirmed the case had been withdrawn.