Any talk of nuclear arms is "very dangerous", the head of the UK intelligence agency says.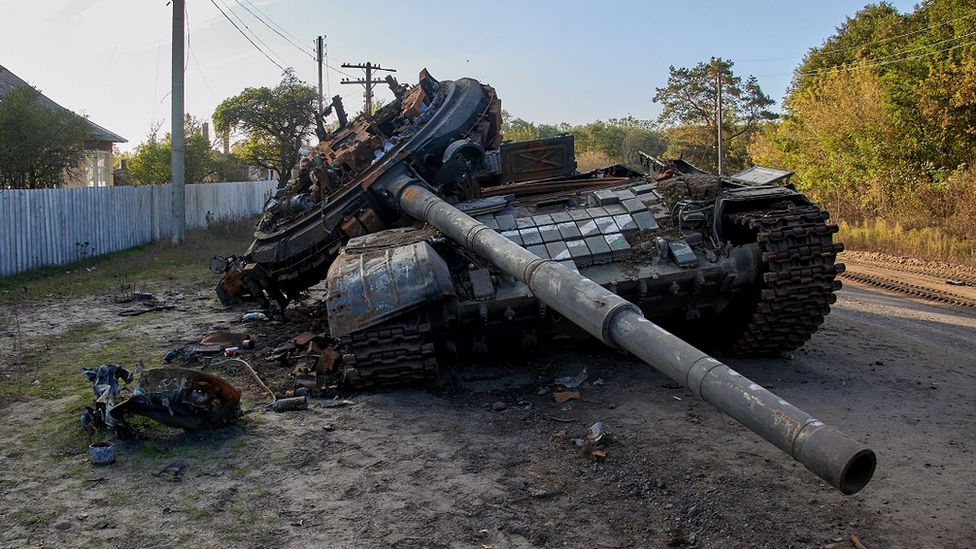 Ukraine is turning the tide against "exhausted" Russian forces, the head of Britain's GCHQ intelligence agency will say in a speech on Tuesday.
He will say President Vladimir Putin's decision-making has proved "flawed".
The intelligence chief will also assert that the UK and its allies are at a defining moment when it comes to China.
The director of the intelligence, cyber and security agency will say the costs to Russia of the war in Ukraine – in terms of both people and equipment – are "staggering" as early gains are now reversed.
"We know – and Russian commanders on the ground know – that their supplies and munitions are running out," Sir Jeremy will say in his speech at the annual Royal United Services Institute security lecture.
He will argue that the mobilisation of prisoners and inexperienced men "speaks of a desperate situation" – and will also directly criticise President Putin as isolated and making mistakes.
"With little effective internal challenge, his decision-making has proved flawed. It's a high stakes strategy that is leading to strategic errors in judgement."
Sir Jeremy also claims the Russian people are now starting to understand the problems caused by what he describes as Putin's "war of choice".
"They're seeing just how badly Putin has misjudged the situation," he will say.
"They're fleeing the draft, realising they can no longer travel. They know their access to modern technologies and external influences will be drastically restricted."
In a speech in March, Sir Jeremy said intelligence had showed some Russian soldiers in Ukraine had refused to carry out orders, sabotaged their own equipment and accidentally shot down one of their own aircraft.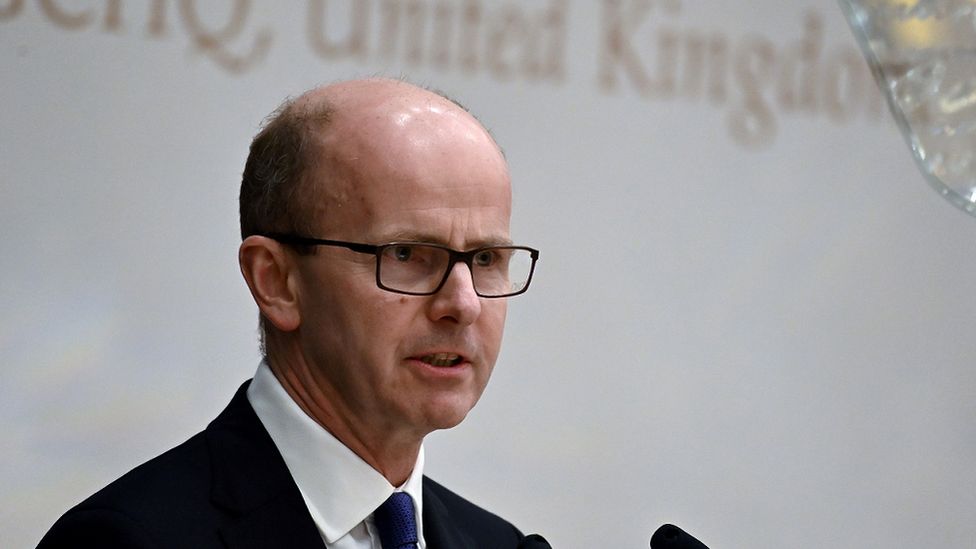 The bulk of his lecture on Tuesday focuses on China. He will describe the UK as being at a "sliding doors moment" in which different paths taken will define the future.
He argues the Chinese Communist Party is aiming to manipulate the technology that underpins people's lives to embed its influence at home and abroad and provide opportunities for surveillance.
He will also warn that China is seeking to create "client economies and governments" by exporting technology to countries around the world, saying these countries risk "mortgaging the future" by buying in Chinese technology with "hidden costs".
He will say this includes areas like: new standards for the internet which could provide tracking methods and greater government control; Chinese digital currencies – which could be used to monitor the transactions of users and try to evade the type of sanctions imposed on Russia; and plans for a Chinese satellite system, citing fears it could be used to track individuals.
Chinese control of these areas is not inevitable, he will say, adding: "Our future strategic technology advantage rests on what we as a community do next."