The first minister tells Laura Kuenssberg she is confident a Scottish referendum can happen in 2023.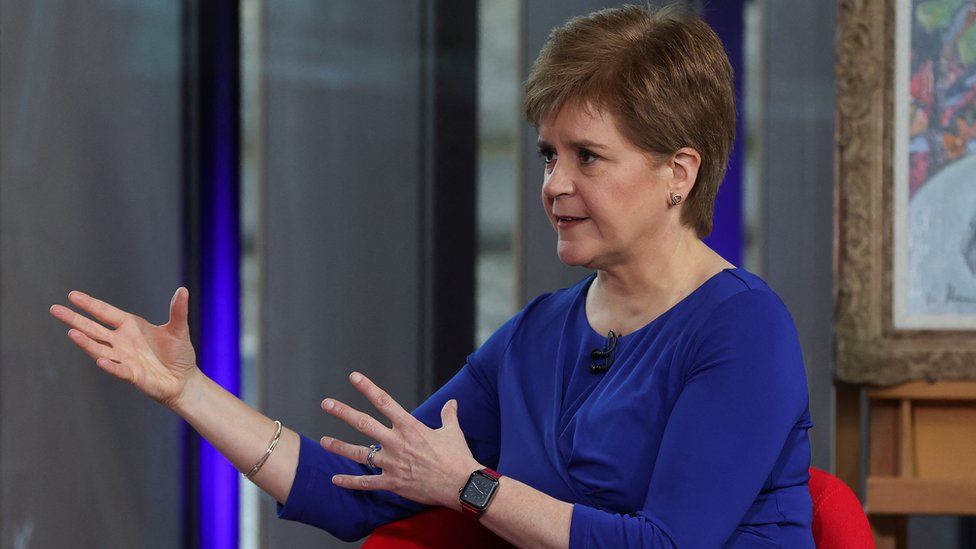 Nicola Sturgeon has said she will "never, ever give up on Scottish democracy" if UK ministers continue to reject plans for an independence vote.
The first minister wants to hold a referendum on 19 October 2023, but Prime Minister Liz Truss opposes this.
The Supreme Court is to debate whether MSPs could set up a vote alone, and Ms Sturgeon has said she could use a future election to settle the issue.
Ms Sturgeon said the "vast majority" of Scots would take part in any vote.
Ms Truss has said "no, no, no" to the idea of a referendum, but Ms Sturgeon said this rejection was "one of the most powerful arguments for Scotland being an independent country".
Ms Sturgeon was interviewed during the SNP conference in Aberdeen, ahead of her speech on Monday.
She has set out plans for a referendum in just over a year's time, and told the BBC's Laura Kuenssberg that she was "confident that can happen".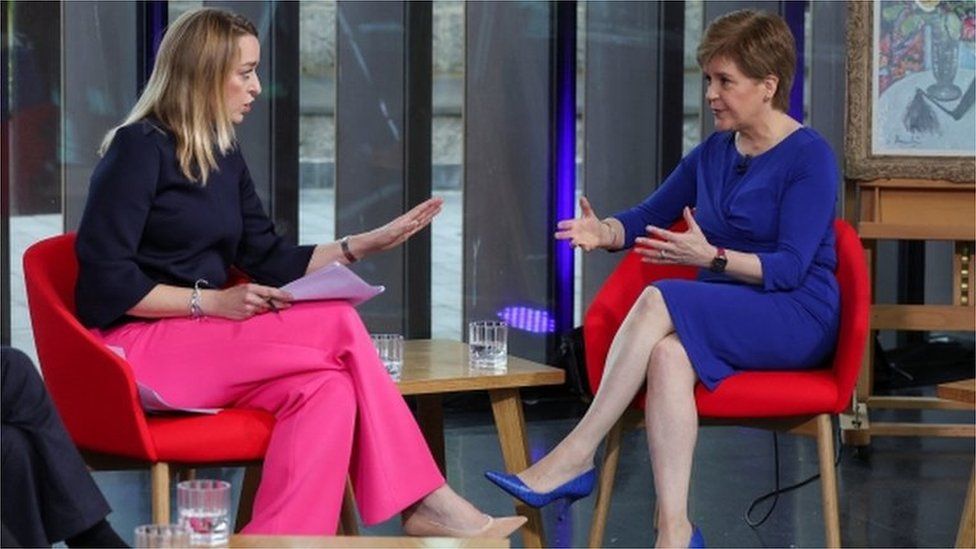 The first minister said she did not want to pre-judge the deliberations of the Supreme Court, which is to examine whether MSPs can pass legislation to set up a referendum without Westminster's backing.
But she said the "vast majority" of Scots would take part in a "lawful referendum" if the court paved the way for that, regardless of what position UK ministers take.
And she said her "last resort" option would be to use a future general election as a single-issue vote on independence.
She said: "That is not my preference, but we have to have an alternative.
"If the route by which it would be right to consider and decide this issue – a lawful constitutional referendum – is blocked by Westminster because they fear the democratic choice of the people of Scotland then for me and the SNP the choice is simple.
"We put the case to people in an election or we give up on Scottish democracy. And I want to be clear today I will never give up on Scottish democracy."