Cuts would probably occur at peak times and customers would be warned in advance.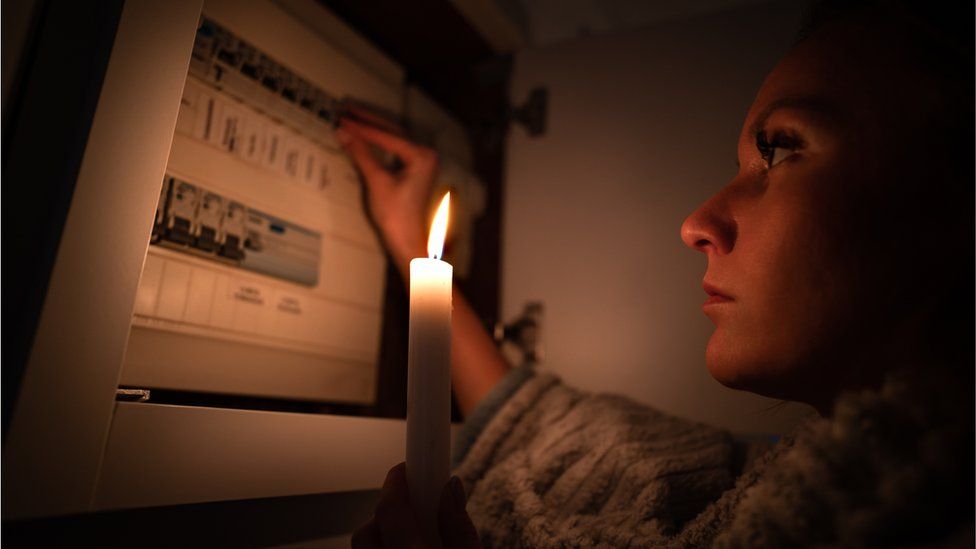 British households could lose power for up to three hours at a time this winter if gas supplies run extremely low, National Grid has warned.
The company said it was an "unlikely" scenario but added that supply interruptions were a possibility if the energy crisis escalated.
Cuts would probably occur at peak times such as morning or early evening, and customers would be warned in advance.
But as a "base case" National Grid expects homes will face no problems.
The UK is heavily reliant on gas to produce electricity, with gas-fired power stations generating more than 40% of the country's electricity. It also imports electricity from the Continental Europe.
The National Grid's Electricity System Operator (ESO) – which manages the grid in England, Scotland and Wales – said Russia's invasion of Ukraine had created "unprecedented turmoil and volatility" in the energy markets.
Gas flows from Russia to Europe have been all but cut off, leaving countries scrambling for alternative supplies.
Although Britain is far less reliant on Russian gas than mainland Europe, it could still suffer knock-on effects from any shortfalls in supplies on the continent, National Grid said.
In a report, National Grid ESO laid out three possible scenarios for what might happen this winter.
Its central view remains that there will be enough gas to provide Britain with similar levels of electricity to previous winters.
But it has modelled two more worrying scenarios which could arise.
In the first, the energy crisis in Europe would result in Britain not being able to import electricity from France, Belgium or the Netherlands, although power would still flow from Norway. Without taking action, the National Grid ESO warned this could lead to shortages.
However, it said it had struck deals with three power companies – EDF, Drax and Uniper – to keep additional coal-fired power generators on standby in case they are needed.
It will also launch a scheme from 1 November which incentivises businesses and households to reduce their electricity use at key times.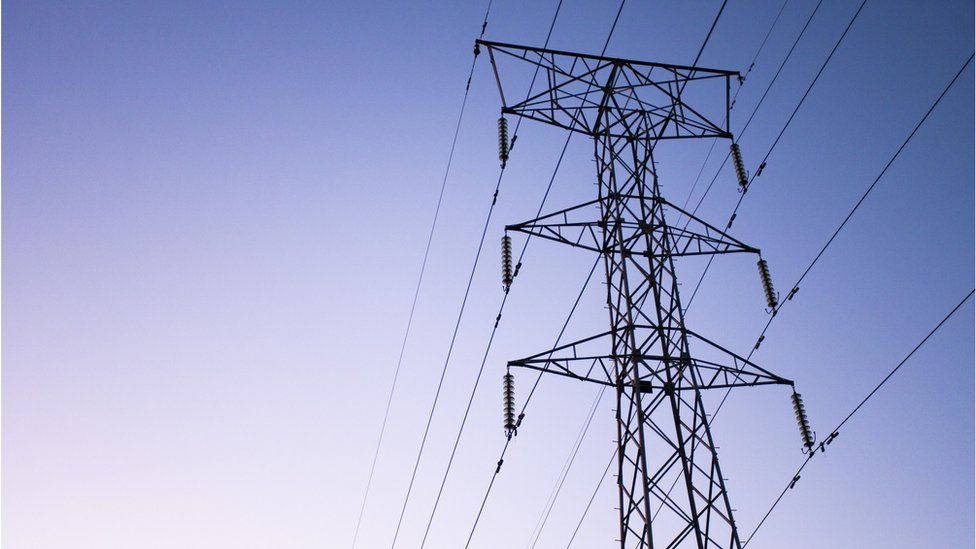 With these measures in place, the grid thinks that supply interruptions would be avoided. However, it said it had modelled a second, more extreme scenario, in which the energy crisis in Europe escalates, resulting in not enough gas being available in Britain.
In that event, distributors would be forced to cut off electricity to homes and firms for up to three hours during the day, it said.
Customers would be warned in advance about the power cuts, which would occur at peak times, possibly in the morning, or more likely between 4 and 7pm. The cuts would be rotated so not all areas of the country were affected at the same time.
'Unlikely event'
"In the unlikely event we were in this situation, it would mean that some customers could be without power for pre-defined periods during a day – generally this is assumed to be for three-hour blocks," said National Grid ESO.
The number of people being cut off from electricity will depend on how many gas-power stations are forced to shut down because of a shortage of gas, it added.
Vital infrastructure such as hospitals would be excluded from the cuts.
A separate report by the National Grid, looking specifically at gas supplies over the winter, also warned of a potential for a gas shortfall this winter in the event of a cold snap or a cold winter, which could be overcome by paying higher prices.
Most households saw their energy bills rise on 1 October, as the new energy price guarantee came into effect. However, the rise was less than had previously been expected after the government announced it would cap domestic bills to prevent widespread hardship.
Overall, the grid operator concluded that this is likely to be "a challenging winter" for energy supply.
Northern Ireland warning
The grid operator, System Operator NI (SONI), says the issue centres on Kilroot power station and environmental permits which limit its operating hours.
SONI says it is working with the Department for the Economy and the regulator to address the issue.
Earlier this week, industry regulator Ofgem warned the UK is facing a "significant risk" of gas shortages this winter, which could impact electricity supplies.
It said there was a possibility the UK could enter a "gas supply emergency" because of Russia's war with Ukraine.
Commenting on National Grid's forecasts, Ofgem said: "We have one of the most reliable energy systems in the world and we are in a favourable position," it said.
"However, it is incumbent on a responsible and prudent energy sector to ensure the right contingency measures are in place, which is why we are working with the government, National Grid and key partners to protect consumers, so that Great Britain is fully prepared for any challenges this winter."
A government spokesperson said it was "confident in our plans to protect households and businesses in the full range of scenarios this winter".