The foreign secretary is looking to regain the initiative after coming third in first round of voting.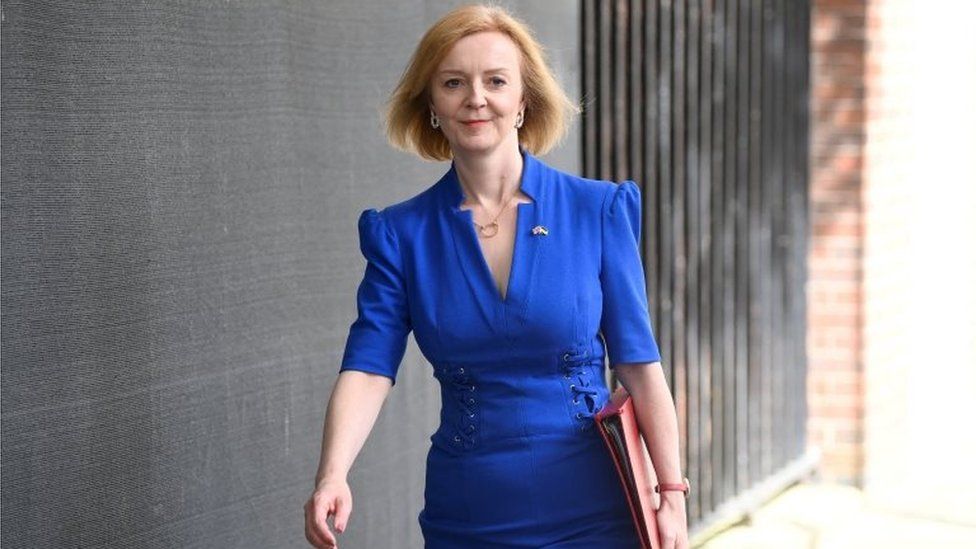 Foreign Secretary Liz Truss is to set out her pitch to be the next Conservative leader and prime minister.
She will say the UK should be an "aspiration nation" where every person has the "best opportunity to succeed".
Ms Truss will also promise to reverse the National Insurance rise and reduce taxes on business.
The six contenders face a second vote by Conservative MPs later.
The candidate with the lowest number of votes will be eliminated.
On Wednesday, former Health Secretary Jeremy Hunt and Chancellor Nadhim Zahawi were knocked out of the contest, leaving Kemi Badenoch, Suella Braverman and Tom Tugendhat in the contest, alongside Mr Sunak, Ms Mordaunt and Ms Truss.
He said the race had produced an "excellent list of candidates" which proved that the Conservative Party was "modern and outward-looking".
Mr Zahawi has said he didn't intend to make "any further intervention" in the contest.
Conservative MPs will continue to vote on their preferred candidates until only two are left.
The field is expected to be narrowed to two by the end of next week, and then around 160,000 Conservative Party members decide which candidate they want to become the next party leader and prime minister.
The result will be announced on 5 September.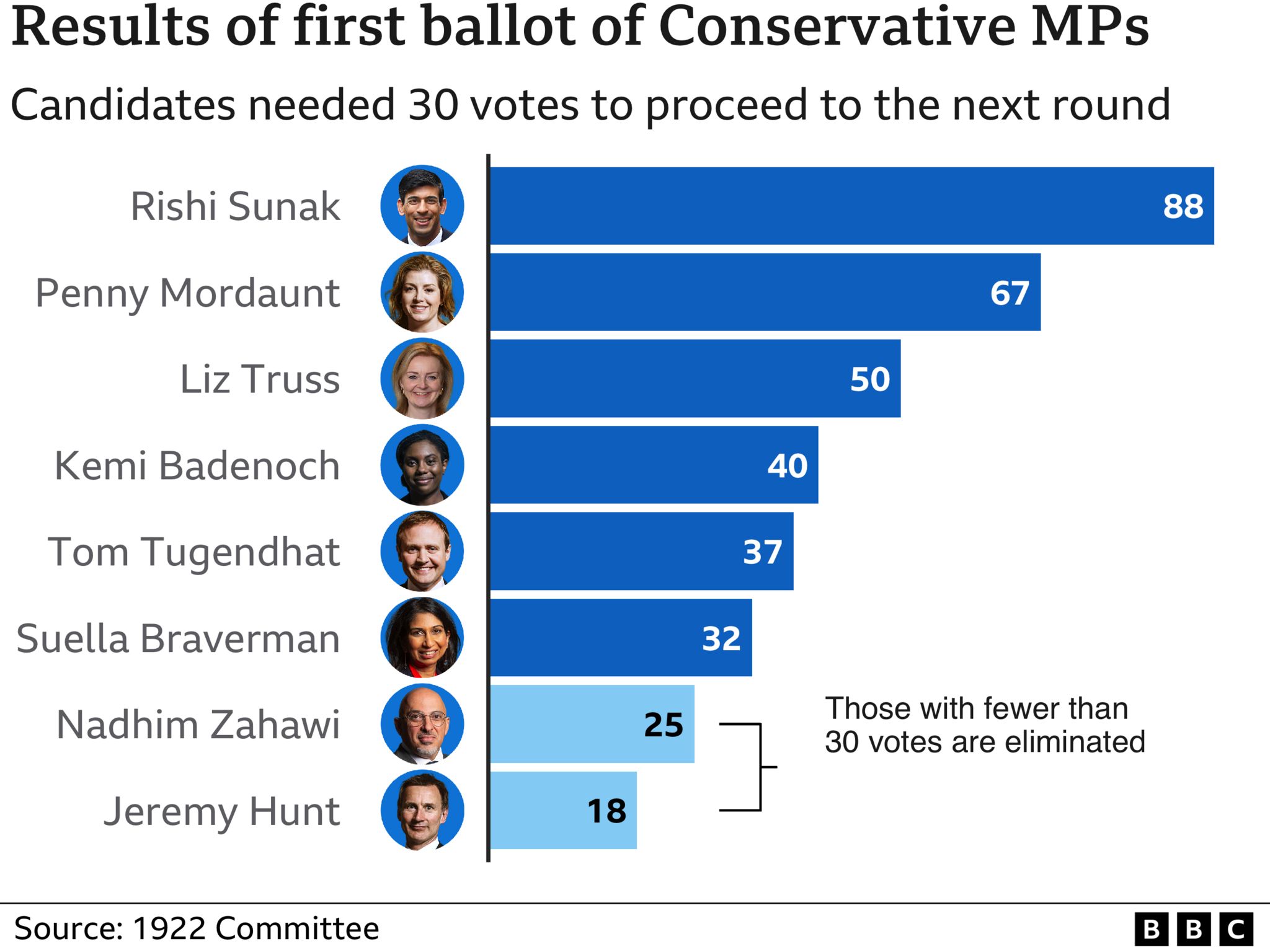 In a bid to pick up more votes from Tory MPs, Ms Truss will set out her vision for the country at a campaign event with a promise to "level up in a Conservative way".
The levelling up policy adopted by Boris Johnson's government refers to an aim to spread economic opportunities throughout the country.
Ms Truss is expected to highlight her upbringing in Scotland and northern England and ambitions to create a high-growth economy.
The MP for South West Norfolk will say: "My mission in politics is to give every child, every person, the best opportunity to succeed, and for their success in life to depend solely on their hard work and talents, not their background or where they are from.
"I grew up in Paisley and went to comprehensive school in Leeds. I saw children who failed and were let down by low expectations. They will never be let down again on my watch."
She is also expected to set out her economic plan including a pledge to reverse the National Insurance rate rise and lower taxes on business.


Mr Sunak is well out in front and the working assumption is he will get one of the two golden tickets into the run off – the vote of Conservative Party members.
But the fizz and chatter, for now at least, is about Penny Mordaunt, the runner up in round one.
If she were to win this race, she'd be the most little-known prime minister on assuming office of modern times.
The challenge for the Foreign Secretary Liz Truss today, as she launches her campaign, is to prove later on that she is competitive and can grab a slot in the final two.