Raids in London come after 32 migrants were found in the back of HGVs in Netherlands and France.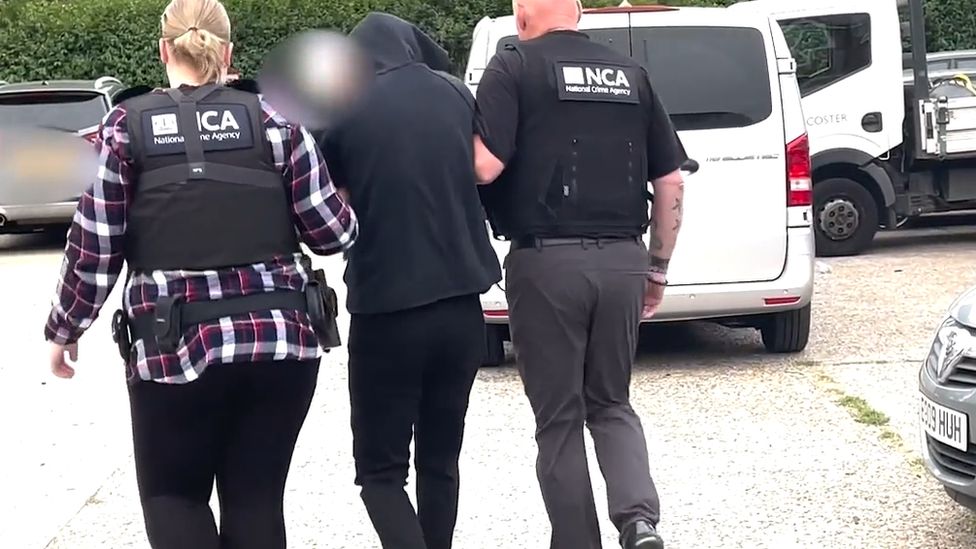 Four men have been arrested as part of an operation targeting the smuggling of migrants into the UK by lorry.
The arrests were carried out by the National Crime Agency in coordinated raids in east and south-west London.
They were linked to two separate events in 2019 in which a total of 32 people were found in the back of HGVs in the Netherlands and France.
A 39-year-old was held in Dagenham on Tuesday on suspicion of conspiring to facilitate illegal immigration.
Footage of the arrest released by the NCA showed the door of a house being knocked open with a ram and a man being led out in handcuffs.
A 37-year-old was arrested in Ilford, and two men aged 36 and 42 were detained at addresses in Streatham and Leytonstone, also on suspicion of facilitation offences.