The foreign secretary launches her leadership bid, joining many other candidates in pledging tax cuts.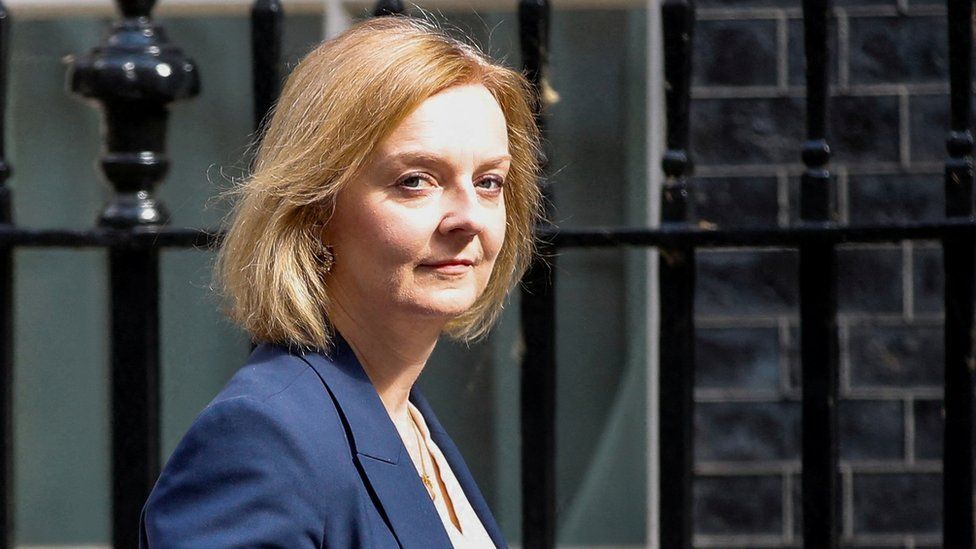 Foreign Secretary Liz Truss has become the 10th senior Conservative MP to launch a bid to succeed Boris Johnson as party leader and prime minister.
The race widened significantly over the weekend, with many leadership hopefuls setting out competing tax plans as a core element of their pitches.
But there are divisions over the timing and scale of the proposed reductions.
The 1922 Committee of backbench Tory MPs will set out on Monday the timetable for the leadership election.
Announcing her plan to run in the Daily Telegraph, Ms Truss told the paper she would cut taxes from "day one", should she become prime minister.
She also indicated she would join her rivals in planning to slash corporation tax, reverse the National Insurance hike and reform business rates.
Ms Truss told the paper she would "fight the election as a Conservative and govern as a Conservative", adding she would also take "immediate action to help people deal with the cost of living".
A flurry of weekend announcements has seen most – but not all – candidates promise lower rates for individuals, businesses, or both, as tax emerges as a key battleground.
So far the list of contenders for the leadership includes:
former equalities minister Kemi Badenoch
Attorney General Suella Braverman
former health secretary Jeremy Hunt
former health secretary Sajid Javid
Trade Minister Penny Mordaunt
Transport Secretary Grant Shapps
former chancellor Rishi Sunak
backbencher Tom Tugendhat
Chancellor Nadhim Zahawi
The slew of tax-cutting plans to have been announced so far mark a contrast with Mr Sunak, who has played down the prospect of tax cuts before public finances improve.
The former chancellor has not yet set out his economic pitch for the leadership, promising more details in the coming days and weeks.
But in a video launching his campaign, he warned against "comforting fairy tales" that would "leave our children worse off tomorrow".
Ms Truss cut short a trip to the G20 summit of wealthy nations being held in Bali, Indonesia, last week to fly back to the UK following Mr Johnson's resignation as Tory leader.
She has served under three Conservative prime ministers since being elected in 2010.
Ms Truss was environment secretary in David Cameron's government from July 2014 to June 2016 and justice secretary under Theresa May from July 2016 to June 2017.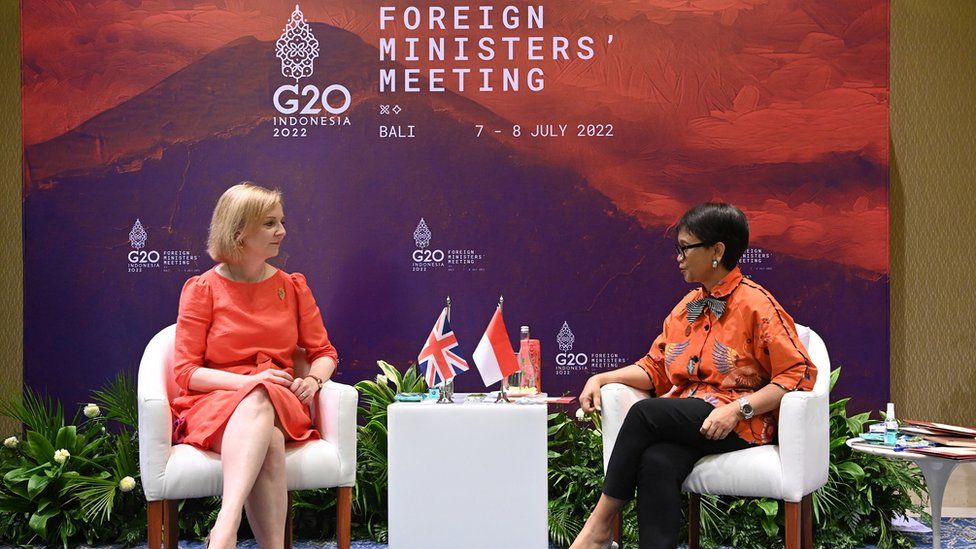 Tax has emerged as the key pledges for many of the candidates, but questions have been raised about how they will be paid for.
Paul Johnson, director of the Institute for Fiscal Studies think tank, said predictions of around £30bn 'fiscal headroom' – where the government has a budget surplus against spending targets – by 2024 was calculated at a time when inflation predictions were lower.
Writing on Twitter, he added that using the headroom to fund tax cuts would "almost certainly" require public-sector pay cuts or more borrowing.
"Everyone would like lower taxes. But [we] need to be clear about consequences," he added.
The timetable and rules for the leadership contest are expected to be announced next week, with the 1922 Committee of backbench Tory MPs that organises contests meeting late on Monday.
It will be a two-stage process, with Conservative MPs whittling down the field to two candidates through successive rounds of voting, before Tory party members choose the winner.