The warning for parents comes as a heat-health alert is in place for parts of the UK.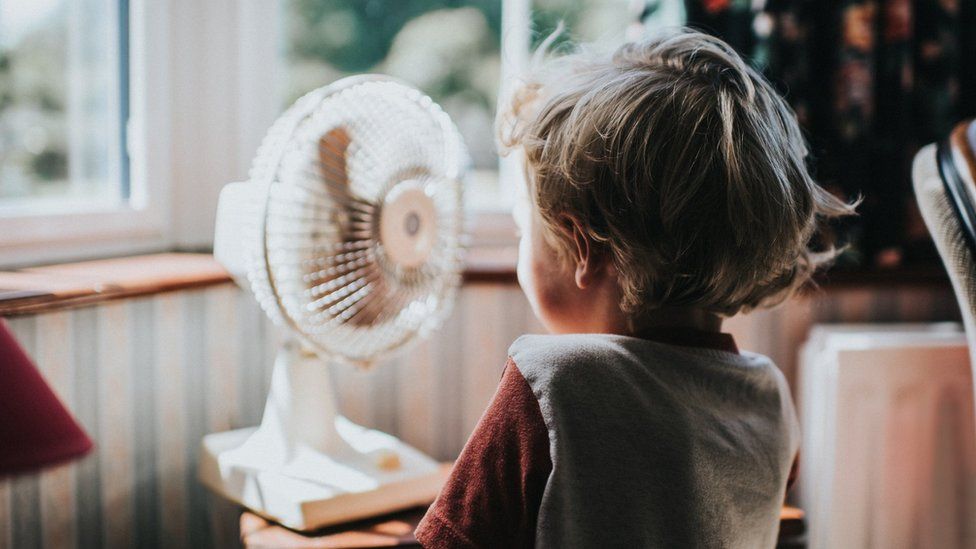 Parents are advised to limit their children's sun exposure as a heat-health alert continues across parts of the UK.
Children should wear light coloured clothing that covers as much of their skin as possible, Sheffield Children's hospital said, as temperatures are expected to hit 30C (86F).
A run of high temperatures is expected across the south and east England.
Due to human-induced climate change, heatwaves are becoming more likely.
Carers should ensure children drink plenty of water, rest in the shade and find cool places, Sheffield Children's NHS Foundation Trust advised.
"Don't allow your children to stay in the sun for long periods – and never leave them in a car on a hot day. Resting in the shade and finding cool places is important," it wrote on Twitter.
"When they are in the sun, children should wear light clothing that covers as much of their skin as possible. Even if they're covered up, make sure they're covered in a high factor sun cream – from head to toe!
"The first sign that a child is overheating is when they become grumpy or complain of a headache.
"If this happens, get them into a shaded place that is as cool as possible. Remove any clothing you can, give them water to drink and get them to rest."
The UK Health Security Agency (UKHSA) has also urged people to look out for vulnerable people as the hot weather continues.
A high of 28.5C was recorded in St James' Park in London on Friday.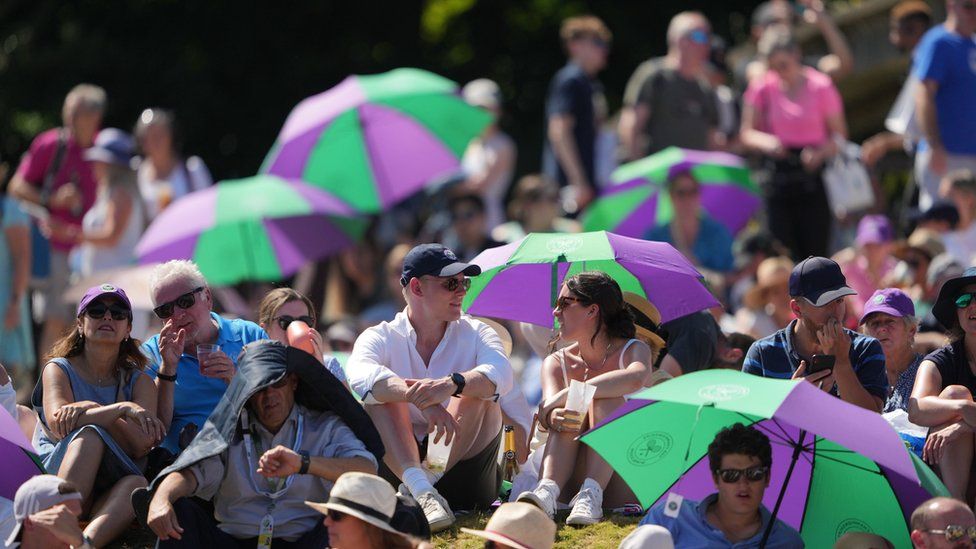 A level three heat-health alert has been issued for east and south England with a level two alert in place for the rest of England.
Both alert levels are in place from Monday 11 July until Friday 15 July.
The Met Office declares a heatwave when it records at least three days in a row with maximum temperatures exceeding a set temperature – which varies in different areas of the country.
When the heatwave temperature thresholds are passed, the weather service issues a heat-health warning which is sent to health and social care professionals so they can take action to minimise the impact of the heat on people's health.
South West Water has described demand for tap water as being higher than normal – as it asked customers to help save five litres a day.
The company said it had planned for increases in demand during the hotter weather, but an economy drive could save 10 million litres of water from being needlessly used.
A high demand on water puts pressure on the network and can result in some customers experiencing low pressure, the firm added.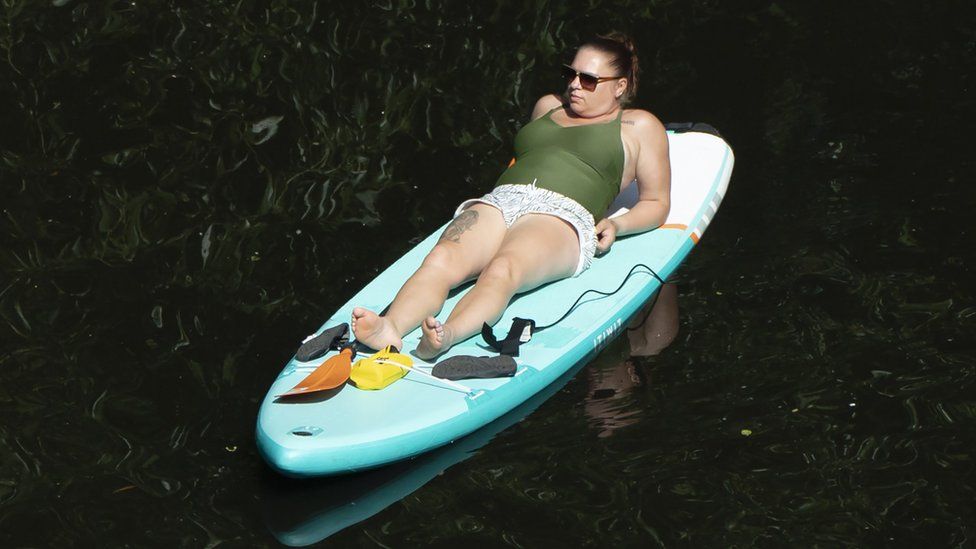 Dr Agostinho Sousa from the UKHSA said temperatures are set to remain "consistently high throughout the duration of next week".
People should keep hydrated and try to find shade when UV rays are strongest between 11:00 and 15:00 BST, the head of extreme events and health protection advised.
The agency said the elderly, people with underlying health conditions and those who live alone are particularly at risk.
It suggests people shade or cover windows exposed to direct sunlight, check fans and fridges are working properly, and that medicines are correctly stored.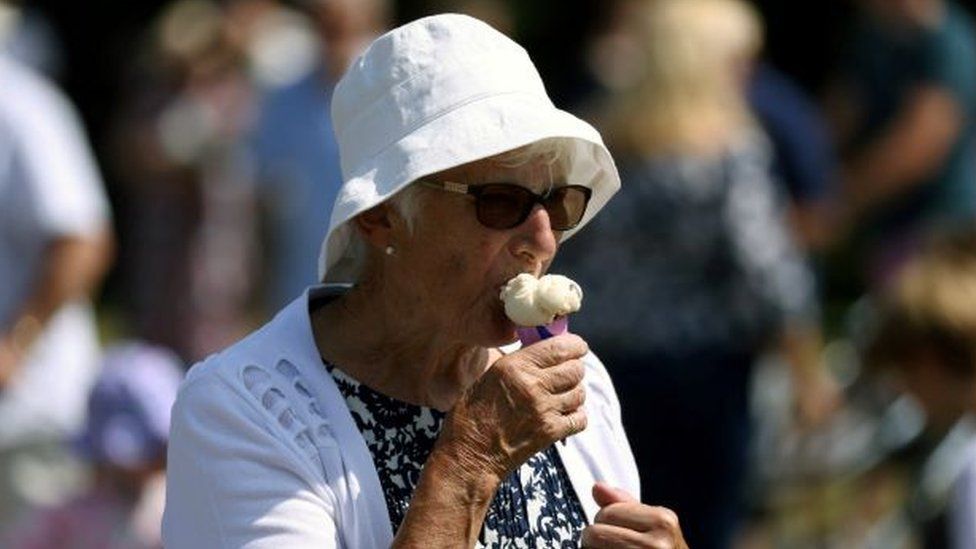 A heatwave was previously declared in the UK on 17 June – marking the hottest day of the year so far.
Northern Ireland had its hottest day of 2022 so far on Thursday, with highs of 23.5C.
Scotland could see highs of 23C in the next few days.
The world has already warmed by about 1.1C since the industrial era began in the latter half of the 18th century, and temperatures will keep rising unless governments around the world make steep cuts to emissions.
In England, there were 2,500 excess deaths in the summer of 2020 as a result of hot weather, while heat-related deaths in the UK could treble in 30 years, the British Red Cross predicts.