The former cabinet ministers join list of senior Tories in race to replace Boris Johnson as leader and PM.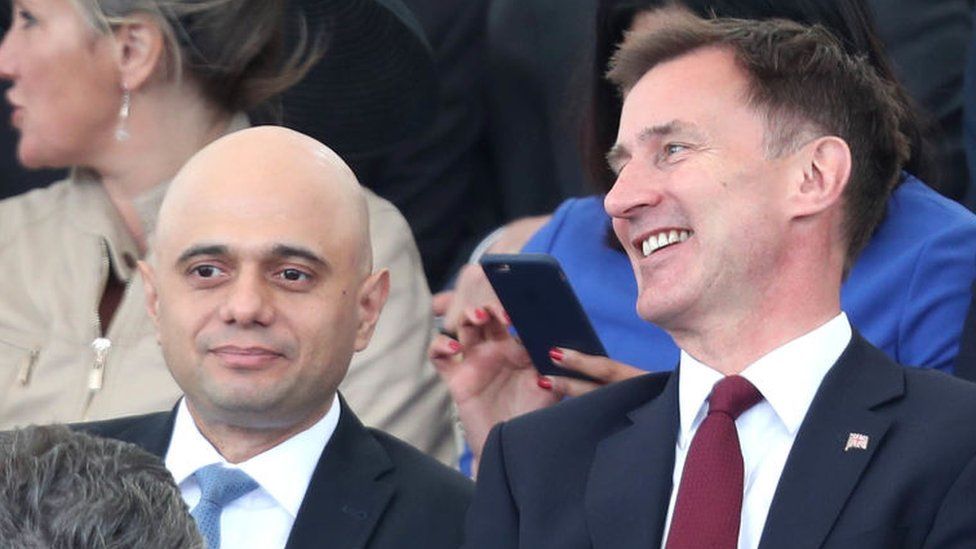 Two former health secretaries, Sajid Javid and Jeremy Hunt, have joined the race to replace Boris Johnson.
The pair are calling for tax cuts – with Mr Javid looking to scrap an increase in National Insurance, while Mr Hunt wants to help businesses.
They join Chancellor Nadhim Zahawi and Transport Secretary Grant Shapps in the leadership race.
Chancellor Rishi Sunak, Attorney General Suella Braverman, former equalities minister Kemi Badenoch, and chairman of the Foreign Affairs Committee Tom Tugendhat have also declared they are standing.
Allies of Foreign Secretary Liz Truss have said she would also throw her hat in the ring to replace the prime minister with a pledge to reverse Mr Sunak's health tax levy, according to the Mail on Sunday.
Earlier, Defence Secretary Ben Wallace confirmed he would not run.
In an apparent criticism of Mr Sunak, Mr Javid told the Sunday Telegraph he was not sure if he would have introduced the rise in National Insurance.
But he said he had been "focused" on his own job while in government was "not trying to do other people's jobs for them".
Mr Javid also said he would cut corporation tax by 1p per year to reach 15p
In a separate interview with the paper, Mr Hunt said he had plans for a business rates relief for the most deprived parts of the country for five years
He also criticised Mr Johnson's levelling-up agenda for being "far too New Labour" by focussing on expensive infrastructure investment projects over "wealth creation".