Families of the 43 people killed look for justice four years after a Genoa highway bridge collapsed.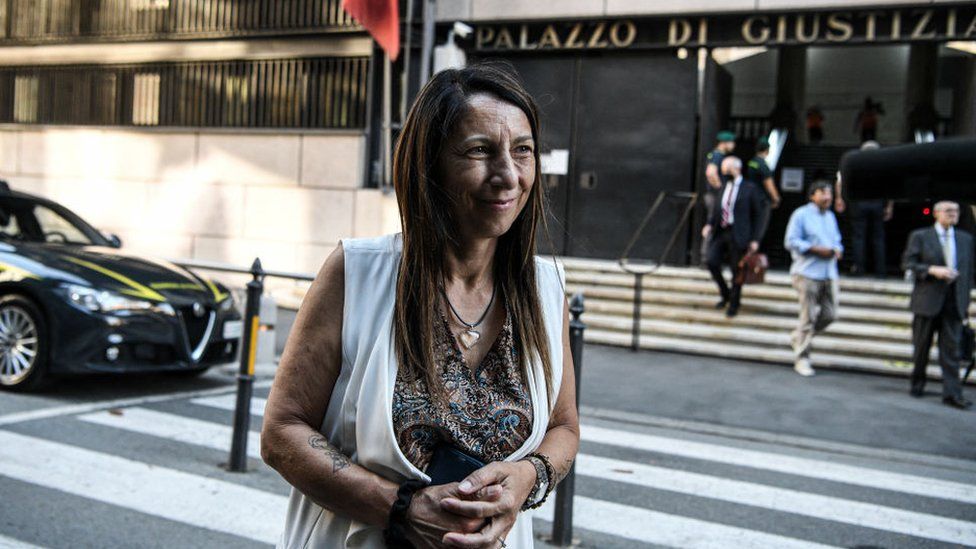 Four years after Genoa's Ponte Morandi motorway bridge collapsed killing 43 people, a long-awaited trial has begun involving key figures responsible for looking after the structure.
Fifty-nine people face a variety of charges including manslaughter and safety failures.
Families of those who died say they are not just hoping for justice.
"A different Italy can come out of this trial," said Egle Possetti, head of the committee for victims of the disaster.
"It's the tip of an iceberg because it's not just the Morandi bridge that had problems but the country's entire infrastructure that has to be controlled in a proper manner," she told Ansa news agency.
The bridge, on the A10 motorway through Genoa, linked northern Italy to France. A 200m (656ft) section came down during a storm and torrential rain on 14 August 2018 sending dozens of vehicles plunging 45m to the dry riverbed below.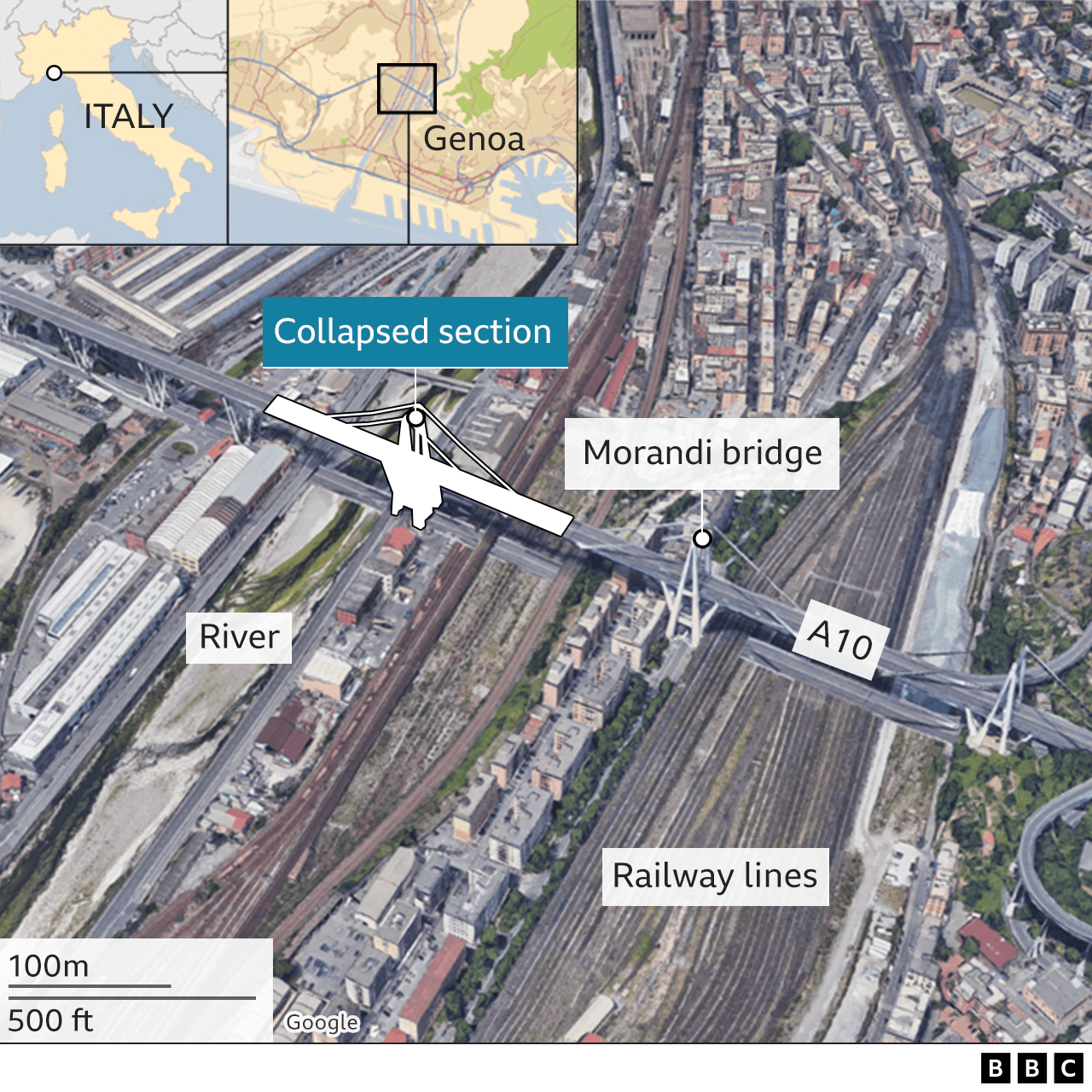 The disaster has been blamed on cables, encased in concrete in a bridge pillar, which became corroded by sea air. Many of the 59 on trial worked for Italian motorway firm Autostrade per Italia (Aspi) and Spea engineering company, which was responsible for looking after the bridge.
Most of them are accused of knowing the bridge could collapse but failing to act and all the defendants deny the charges against them. The charges range from multiple manslaughter to wilfully removing safety features in the workplace and harming transport safety.
Outside the court, survivor Gianluca Ardini said he felt compelled to come to the trial to be close to the victims' families. He was left stranded for hours in his van 20m above the ground before he was rescued with severe injuries. His colleague was killed.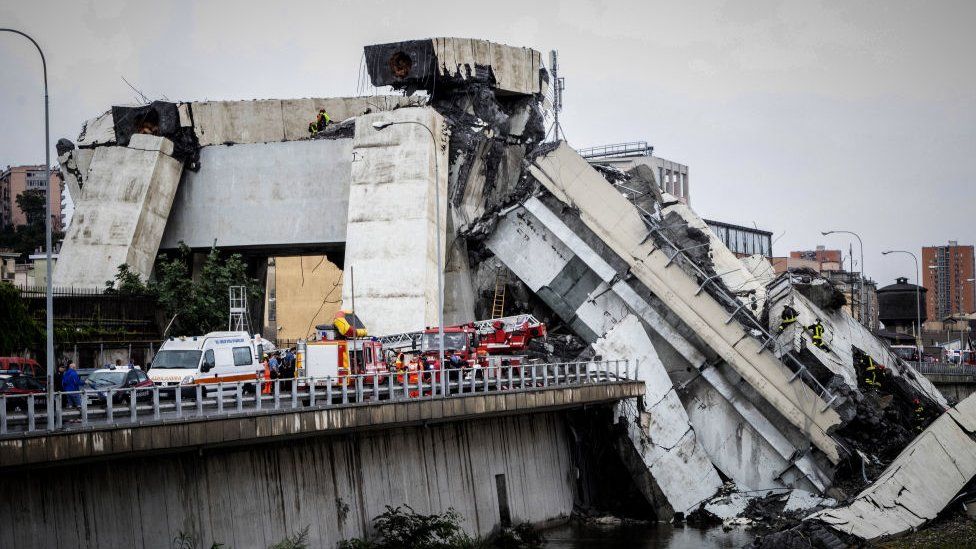 "What happened is a disgrace – the leaders of Aspi knew how badly that damned bridge had been looked after, but they didn't intervene so they could make more money."
Former Aspi chief executive Giovanni Castellucci is among the best known of those on trial. His lawyer said it was important to establish the truth behind the bridge collapse, and the trial would find out that a construction defect was responsible for the disaster.
Although a number of executives and staff from Aspi and Spea are defendants, the companies themselves have already agreed an out-of-court settlement with prosecutors. The motorway company itself has been renationalised since the bridge collapsed. Its current chief executive, Roberto Tomasi, is on a prosecution list of 178 witnesses.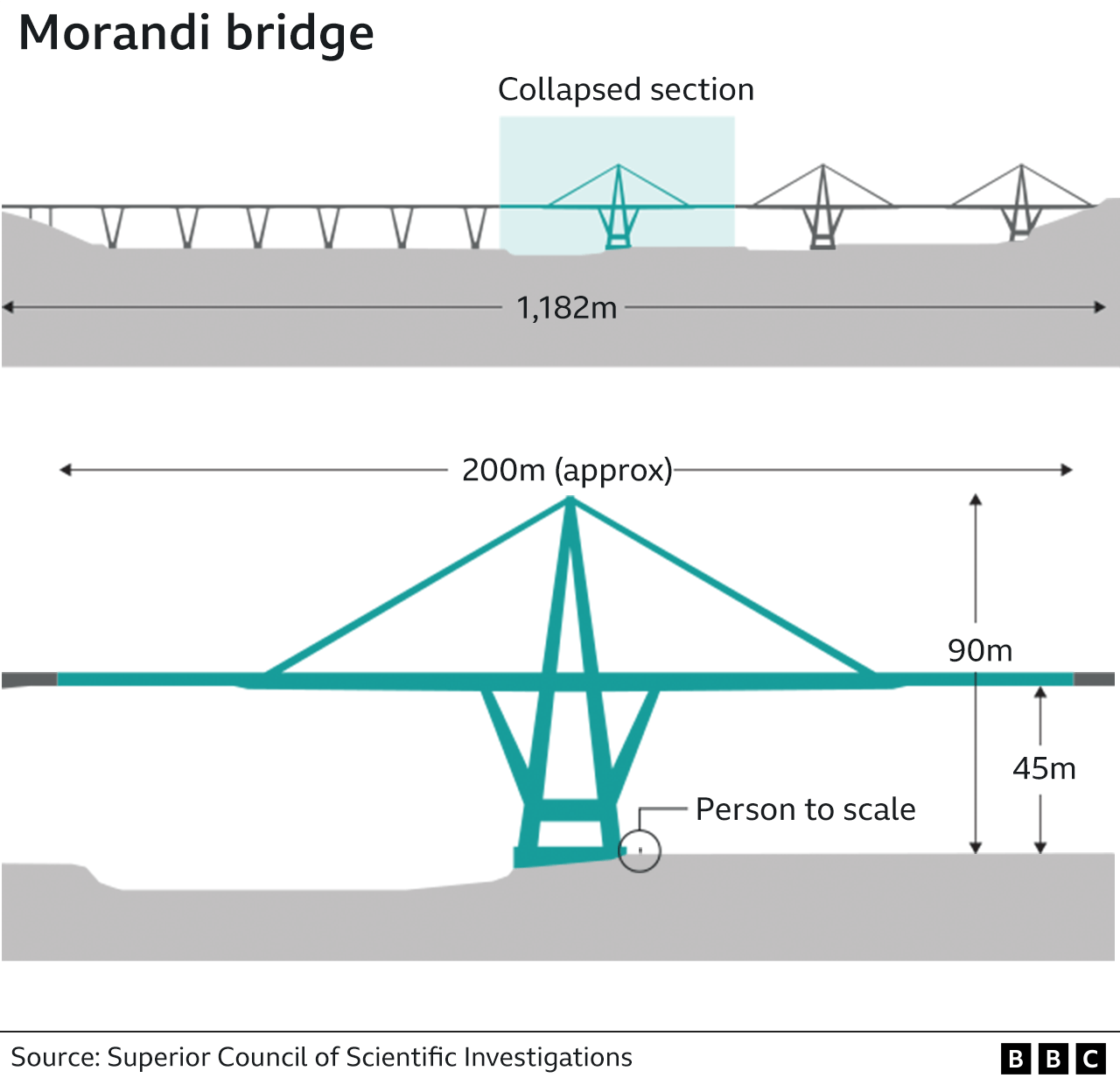 Ms Possetti, who lost her sister, brother-in-law and two nephews in the collapse, told reporters outside the court that it was a difficult day but a very important one. "Today we are beginning a long and tiring journey that will bring truth and justice to our families."
A marquee has been set up outside the court for anyone who wants to watch the trial unfold. After Thursday's initial hearing, which is chaired by three judges, the case is expected to be adjourned until September and will last more than a year.
The old Morandi bridge has since been replaced by a new structure designed by Genoa-born architect Renzo Piano.