They say that as a Ukraine resident Shaun Pinner should be treated as a prisoner of war.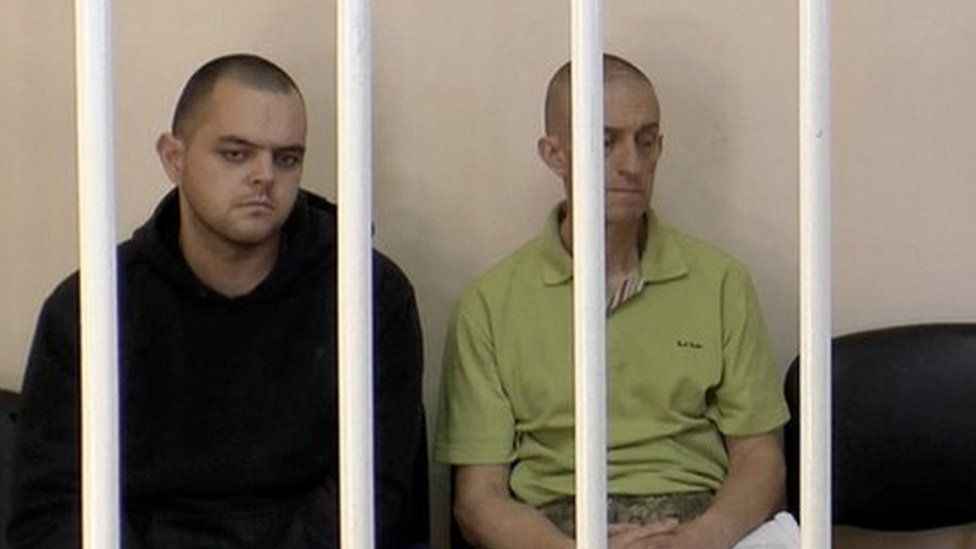 The family of a British man condemned to death by a Russian proxy court in Ukraine have said they are "devastated and saddened" at the verdict.
Describing the trial in the self-declared Donetsk People's Republic as "illegal", Shaun Pinner's family say he should be considered a prisoner of war.
Ukraine resident Mr Pinner, 48, from Bedfordshire, was captured in April while defending the city of Mariupol.
He was sentenced on Friday with fellow Briton Aiden Aslin and a Moroccan man.
Mr Aslin, Mr Pinner and Moroccan national Saaudun Brahim were captured while serving with the Ukrainian army and tried as mercenaries by a Russian proxy court in eastern Ukraine.
They were accused of being mercenaries, along with attempting the violent seizure of power and undergoing training to carry out terrorist activities, according to Russia state news agency RIA Novosti.
In a statement released by the UK Foreign Office, Mr Pinner's family declared the proceedings in the Donetsk People's Republic to be a "show trial".
Adding that Mr Pinner has lived in Ukraine for four years, his family said he was a "contracted serving marine in the 36th Brigade" of the armed forces and should be "accorded all the rights of a prisoner of war according to the Geneva Convention and including full independent legal representation".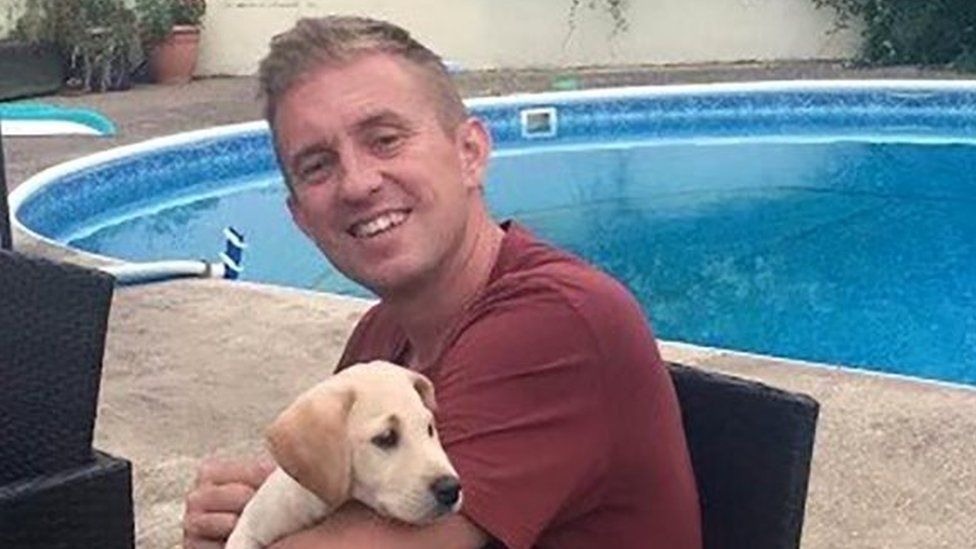 The family said they "sincerely hope that all parties will co-operate urgently to ensure the safe release or exchange of Shaun".
"Our family including his son and Ukrainian wife, love and miss him so much and our hearts go out to all the families involved in this awful situation," the statement concluded.
Prime Minister Boris Johnson has urged his ministers to do "everything in their power" to secure the men's release, and Foreign Secretary Liz Truss spoke to her Ukrainian counterpart Dmytro Kuleba about their case on Friday.
Ms Truss said they discussed "efforts to secure the release of prisoners of war held by Russian proxies", adding that "the judgement against them is an egregious breach of the Geneva Convention".
On Friday, a No 10 spokesman said the prime minister "was appalled at the sentencing of these men".
Russian Foreign Minister Sergei Lavrov was quoted by RIA Novosti as saying the trials were "being held on the basis of the legislation of the Donetsk People's Republic, because the crimes in question were committed on the DPR's territory".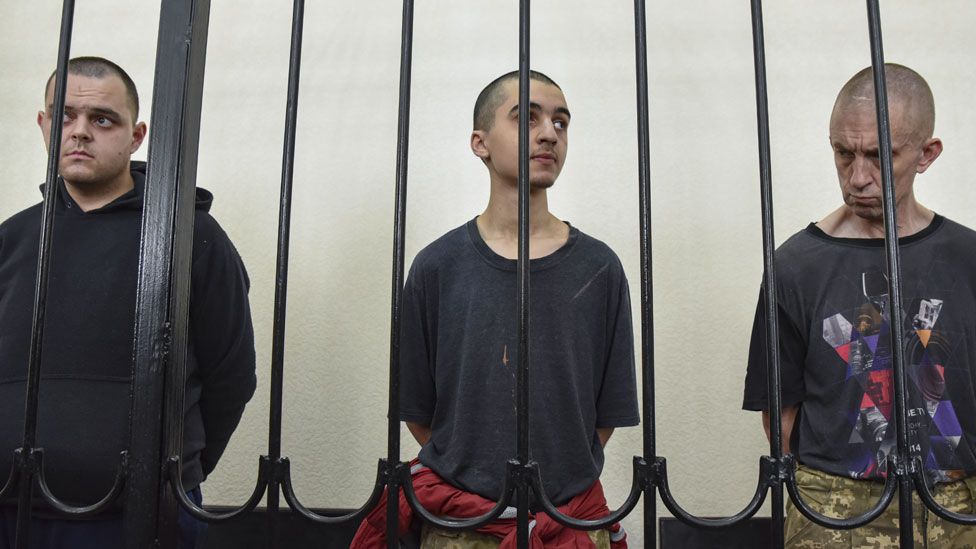 Robert Jenrick, MP for Newark, where Mr Aslin's family lives, said the sentencing of the British nationals by a "kangaroo court" breached the Geneva Conventions "in the most egregious manner".
Richard Fuller, MP for North Bedford, said he had spoken to Mr Pinner's mother and stepfather who "clearly are very, very anxious".
"This is a humanitarian issue. This is about the rights of individuals under international law," he said.

Who are Aiden Aslin and Shaun Pinner?
Aiden Aslin is a former care worker from Nottinghamshire. He previously fought with Kurdish armed units in Syria against the Islamic State group.
Mr Aslin has a Ukrainian fiancee and he moved to Ukraine in 2018. He has both British and Ukrainian citizenship.
He passed out as a marine with the Ukrainian military in 2018 and, according to his family, he is part of Ukraine's 36th Marine Brigade.
Shaun Pinner used to be a soldier in the British army before he moved to Ukraine in 2018.
His wife is Ukrainian and according to his family, Mr Pinner has a three-year contract with the Ukrainian marines that is due to expire at the end of this year.
Mr Pinner's family said he had been planning to then take on a humanitarian role in Ukraine.