The PM is backed by a majority of MPs but 41% revolt against him in a vote on his leadership.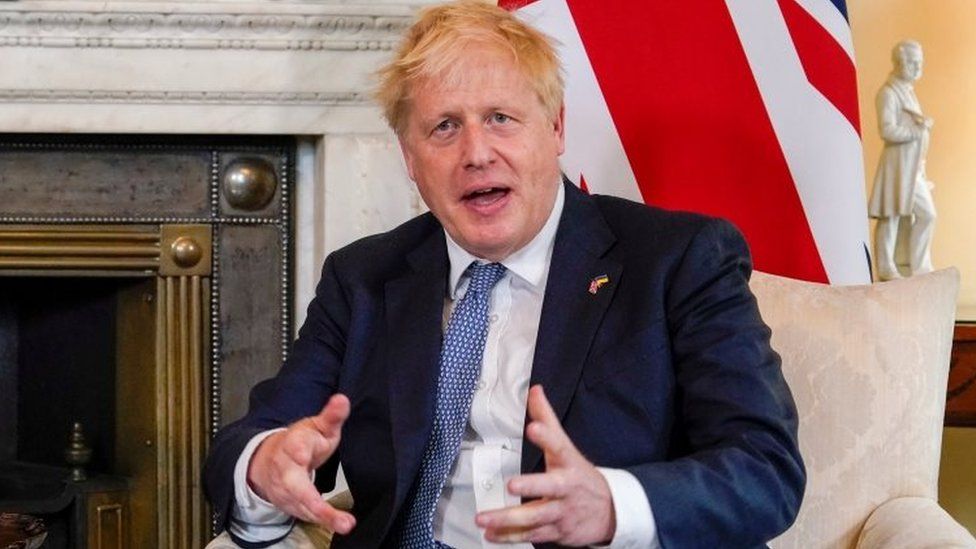 Prime Minister Boris Johnson has won the backing of a majority of Tory MPs in a confidence vote despite a significant revolt against his leadership.
The PM won 59% of the vote, meaning he is now immune from a Conservative leadership challenge for a year.
In all, 211 Tory MPs voted they had confidence in the PM's leadership while 148 voted against him.
The result sees the PM remain in office, but with weakened authority.
Speaking to MPs ahead of the vote, Mr Johnson had promised to lead the party "to victory again" and focus on voters' needs.
Former health secretary Jeremy Hunt – who was tipped to be a potential candidate in a Tory leadership contest – was among those to confirm they would vote against Mr Johnson.
Mr Johnson, who became prime minister in 2019, was informed he would face a vote on his leadership on Sunday during the Queen's Platinum Jubilee, after weeks of speculation over his future.
Discontent among Tory MPs has grown since a highly critical report into lockdown parties in and near Downing Street during the Covid-19 pandemic was published last month.
An interim version of the report, written by senior official Sue Gray and published in January, prompted a trickle of Tory MPs to urge Mr Johnson to stand down.
But the revolt intensified after the release of the full report, which laid bare the extent of Covid rule-breaking in No10, including at a birthday party Mr Johnson was fined by the police for attending in June 2020.
The fine meant Mr Johnson became the UK's first serving prime minister to be sanctioned for breaking the law.
Some Tory MPs have also expressed dissent over tax rises, the government's response to rising living costs and its policy direction.
The last Conservative prime minister to face a party vote on their leadership was Theresa May, who won the vote but resigned six months later over her approach to Brexit.
Mr Johnson succeeded her in July 2019 and then called a general election in which the Conservatives won their biggest majority since former Prime Minister Margaret Thatcher's 1987 election victory.