The warning came as parts of Kyiv were hit in the first assault on Ukraine's capital for weeks.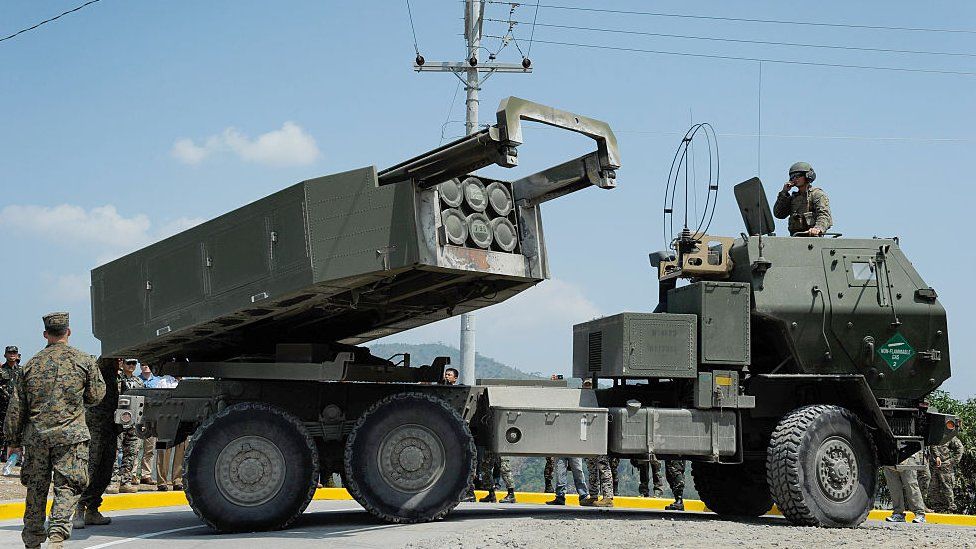 Russia will expand the list of targets it will attack in Ukraine if Western countries send them long-range weapons, President Vladimir Putin says.
The warning came as explosions shook parts of Kyiv on Sunday in the first assault on the capital city for weeks.
The capital has seen little shelling in recent months after Russia refocused its efforts on the Donbas region.
As Russia makes slow but steady progress on the ground there – hundreds of kilometres to the east – several countries have pledged to send advanced weapons to Kyiv.
Most recently, the US announced it was sending the M142 High Mobility Artillery Rocket System (Himars) – which is composed of precision-guided missiles that can hit targets as far as 70km (45 miles) away – far further than the artillery Ukraine currently possesses.
White House officials say they agreed to provide the rockets only after gaining assurances from President Zelensky that the weapons would not be used to attack targets inside Russia.
The package also includes helicopters, anti-tank weapons, tactical vehicles and spare parts.
Germany also promised to send its most modern system – the Iris-T – to enable Ukraine to defend an entire city against Russian air attacks.
In an interview on Russian state TV on Sunday, Mr Putin said: "In general, all this fuss about additional arms supplies, in my opinion, has only one goal, to stretch the armed conflict as long as possible."
The Russian leader said what the US was supplying weapons was "nothing new".
But he warned against sending missiles with longer ranges: "If they are supplied, we will draw appropriate conclusions from this and use our weapons, which we have enough, to strike at those targets that we are not striking yet."
For its part, Ukraine's deputy defence minister asked Western countries to keep a steady supply of weapons to help the country defeat Russia.
"We have already entered into a protracted war and we will need constant support. The West must understand that its help cannot be a one-time thing, but something that continues until our victory," Hanna Malyar told local media.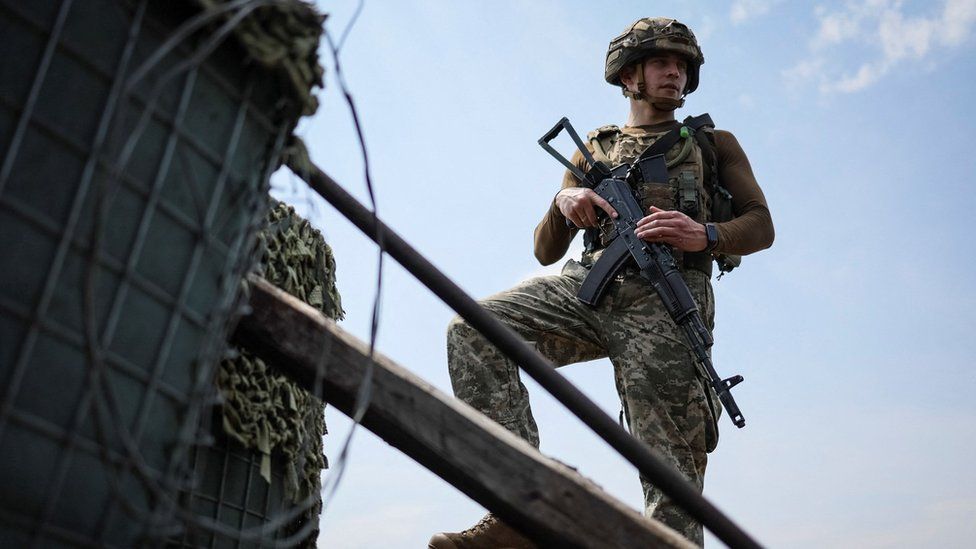 Some of the fiercest fighting is currently in the city of Severodonetsk.
Ms Malyar said Ukrainian forces were mounting a strong resistance there and the situation was "very dynamic".
Capturing the city would deliver the Luhansk region to Russian forces and their local separatist allies, who also control much of neighbouring Donetsk.
On Saturday, Luhansk's governor said Ukrainian forces were still holding on to Severodonetsk but were awaiting precision weapons donated by Western allies.
"As soon as we have enough Western long-range weapons, we will push their artillery away from our positions. And then, believe me, the Russian infantry, they will just run," Serhiy Haidai said.
The fighting has now left most of Severodonetsk in ruins, but thousands of civilians are still sheltering in basements there.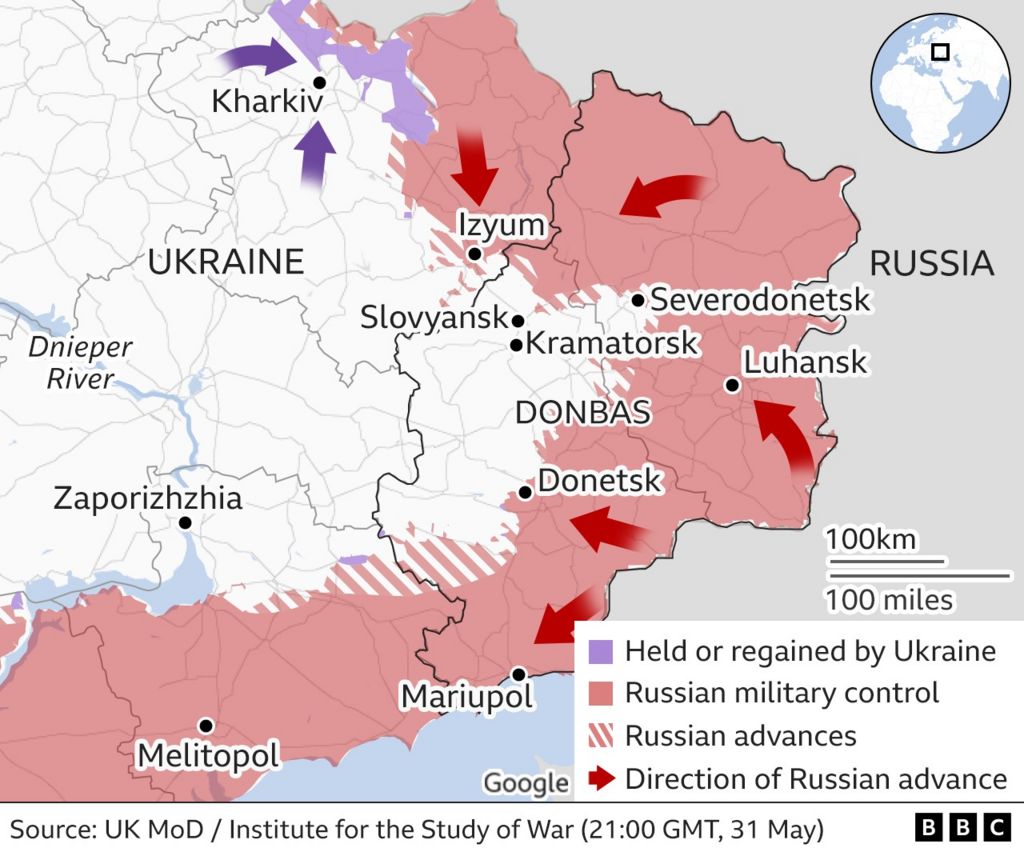 Tens of thousands of people have been killed and millions forced to flee their homes since Russia launched an invasion of Ukraine on 24 February, despite diplomatic efforts to bring about a ceasefire.
In other developments:
Mr Zelensky's office said the president went to Zaporizhzhia on Sunday to meet people displaced by the conflict, including many from the city of Mariupol, which has been totally destroyed by Russian shelling. He promised to help them with housing and identity documents
France's President Emmanuel Macron provoked anger from Kyiv after suggesting that Ukraine and the West should avoid humiliating Russia in the war
The Russian military said it had shot down a Ukrainian military transport plane carrying weapons near the Black Sea port of Odesa on Saturday
Russia continued heavy shelling of Mykolaiv, a key port city on the approaches to Odesa – the BBC's Laura Bicker met shaken but determined civilians there
A major fire engulfed a wooden church at the Sviatohirsk Lavra Monastery in Donetsk region; Ukraine blamed Russian shelling, which Russia denied, instead blaming it on retreating Ukrainian troops.

War in Ukraine: More coverage