The 96-year-old will watch the horse racing event on TV at Windsor Castle, Buckingham Palace says.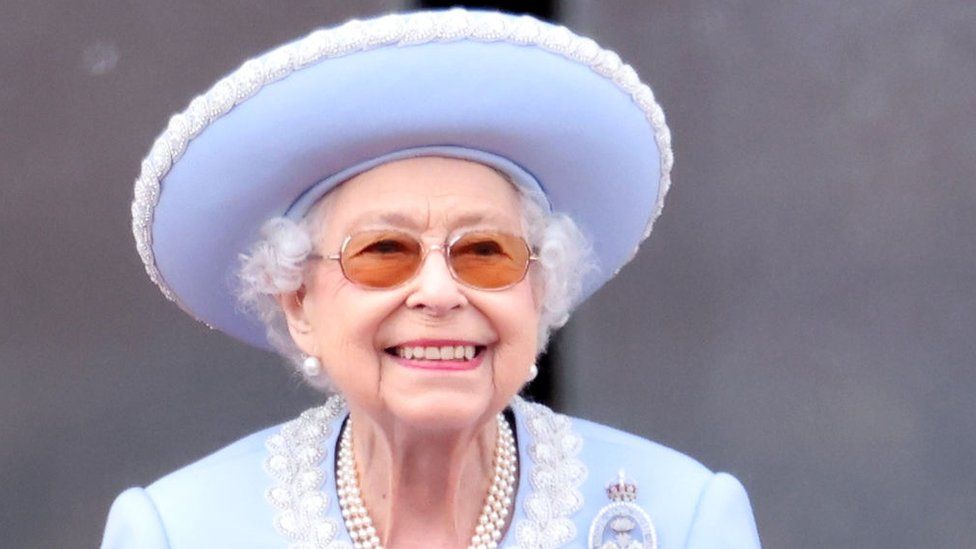 The Queen will not attend the Epsom Derby on Saturday, Buckingham Palace has said.
She will instead watch the event – which forms part of her Platinum Jubilee celebrations – on television at Windsor Castle, the palace said.
Until the pandemic, the Queen had only missed Derby Day twice in her reign.
The 96-year-old earlier pulled out of Friday's Jubilee thanksgiving service after experiencing "discomfort" during Thursday's events.
The Queen has previously spoken of mobility problems and the palace confirmed ahead of the Jubilee the monarch would consider the events she felt able to attend during the four-day celebration.
The Princess Royal is expected to officially represent the Queen at the Saturday's Derby.
Archbishop of York Stephen Cottrell praised her for "staying the course" and said she was "still in the saddle", even though she was not able to attend.
Derby Day will see the Queen's unprecedented 70 years on the throne celebrated by 40 retired and current jockeys who have ridden for the monarch, who will form a guard of honour.
The welcoming party will dress in her distinctive purple, gold and red racing silks, and racecourse owners the Jockey Club say the Queen's Stand will be permanently renamed the Queen Elizabeth II Stand.