Red paint was thrown over the statue of the former prime minister shortly before it was unveiled.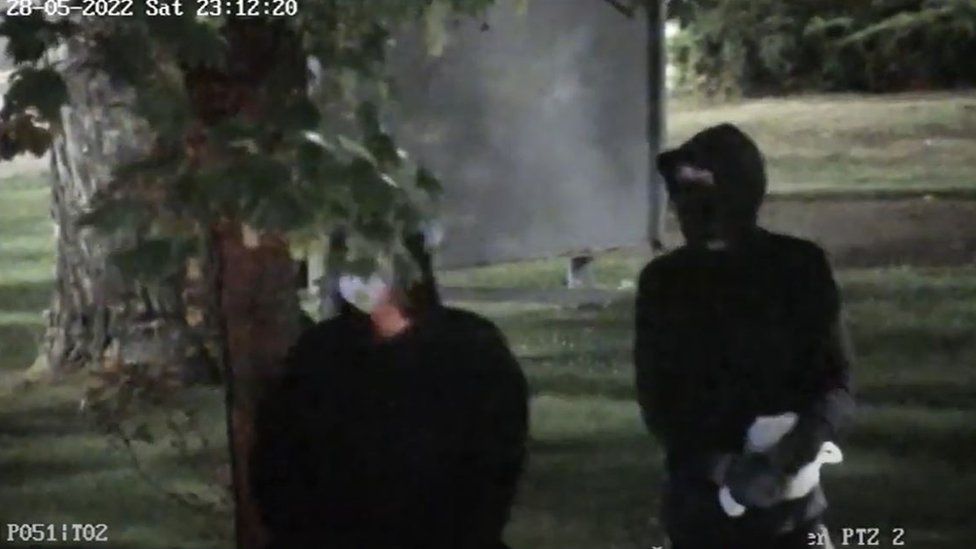 CCTV images have been released after a statue of the former Prime Minister Margaret Thatcher was damaged after paint was thrown over it.
The newly-erected sculpture was put in place in St Peters Hill, Grantham, the home of the late Baroness who was born in the town in 1925.
Red paint was thrown over the statue and a hammer and sickle were painted nearby, police said.
It was done on the evening of 28 May, Lincolnshire Police added.
The controversial bronze statue has seen eggs thrown at it, with the council installing CCTV overlooking the site in response.
It stands on a 10ft (3m) plinth to deter vandals.
The surface of the sculpture was damaged during the latest incident, which happened at about 23:10 BST on 28 May, police said.
CCTV footage has been released to try to identify two people seen near the statue shortly before the damage was caused.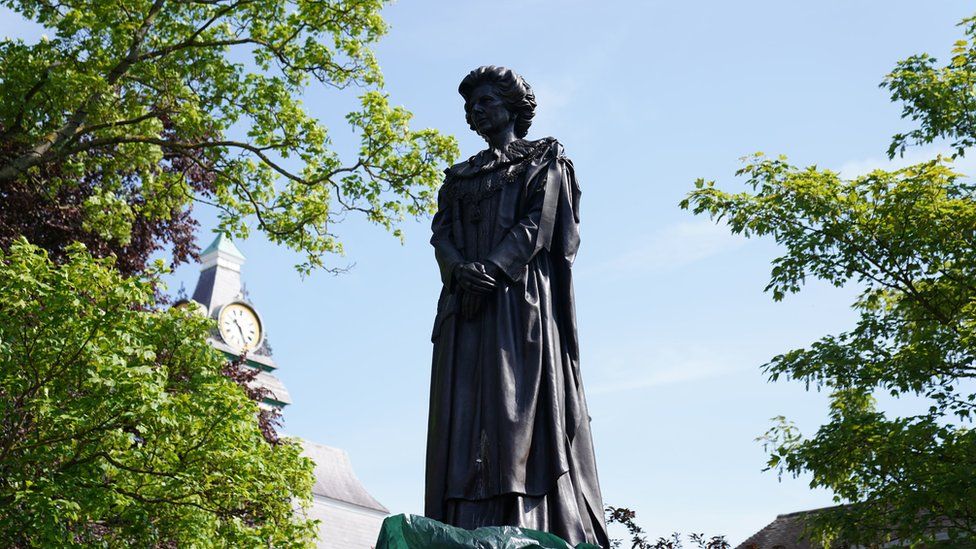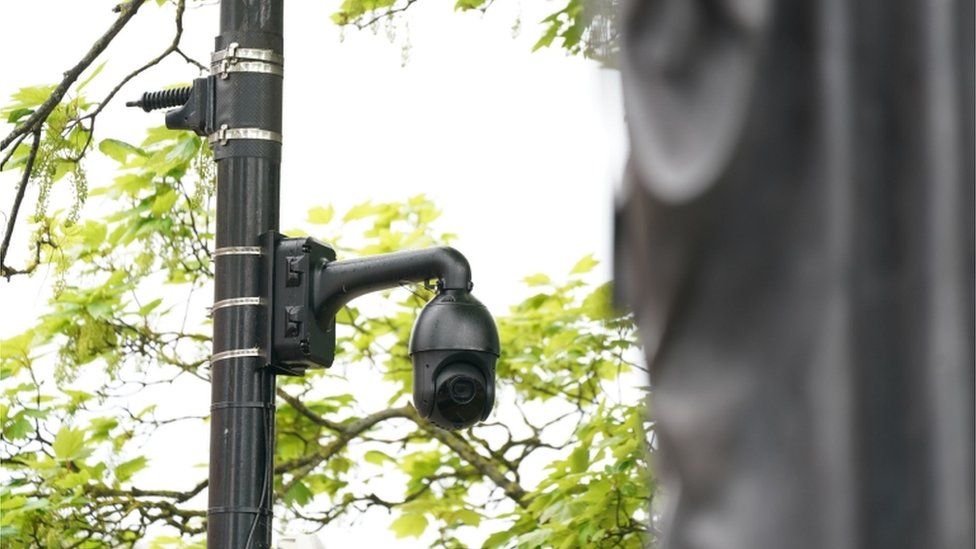 "We hope that the distinctive clothing, build, and gait of the individuals could help lead to identification," police said.
Both people are dressed in dark clothing and have face coverings, with one person having white stripes running down their trousers.
The other person has dark shoes with a red Nike logo and white soles.
Anyone with information, especially a cyclist who was in the area at the time, is asked to get in touch with the force.