Culture and sport can be as effective as economic sanctions in isolating Russia, a minister says.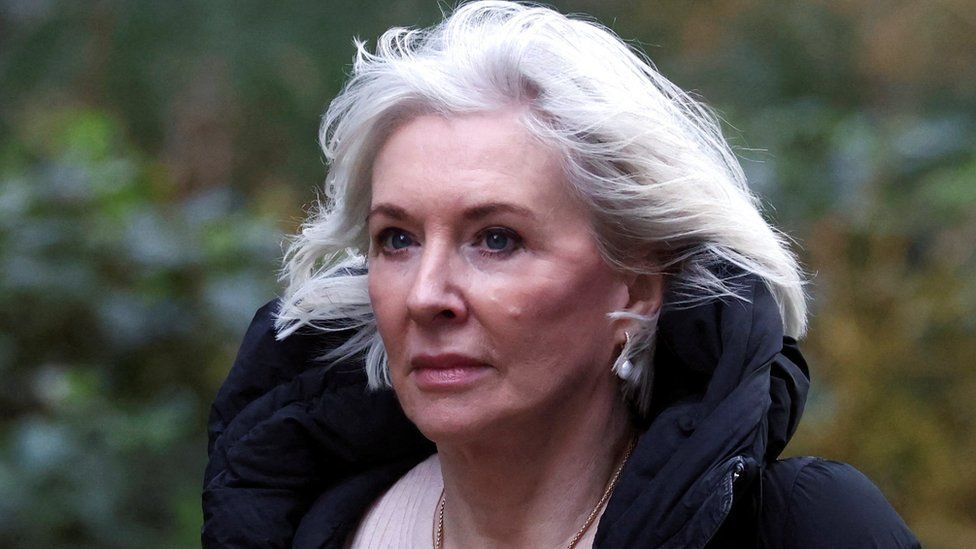 UK ministers are meeting international allies later to discuss what further economic and cultural sanctions could be taken against Russia over its invasion of Ukraine.
The culture secretary will try to mobilise more support to isolate Moscow at a summit of global sports ministers.
Nadine Dorries said culture was "the third front in the Ukrainian war".
Meanwhile, Foreign Secretary Liz Truss will meet her Baltic counterparts in Lithuania.
In a speech alongside fellow ministers from Estonia, Latvia and Lithuania, Ms Truss will say the UK and its allies are "reinforcing Nato's eastern flank".
Unlike Ukraine, the three Baltic countries are members of the defensive military alliance.
Russian attacks on Ukrainian cities have intensified in recent days, with heavy shelling in the capital Kyiv, the second city Kharkiv and Kherson in the south.
The culture secretary will host a virtual summit with sports ministers from 11 countries, including the US, Australia, Germany and Poland, where they are expected to discuss banning teams and individuals representing Russia from international competitions and barring Russia and its ally Belarus from hosting global sporting events.
She has urged the committee to "urgently reconsider" its decision.
Writing in the Telegraph, Ms Dorries said culture and sport could be "equally effective as economic sanctions in isolating rogue regimes," and that "culture is now the third front in the Ukrainian war".
"Putin is now suffering a sporting and cultural Siberia of his own making," she said, adding that the Russian president "needs the kudos of these global events to cover up his illegitimacy and the hideous acts he is perpetrating in Ukraine".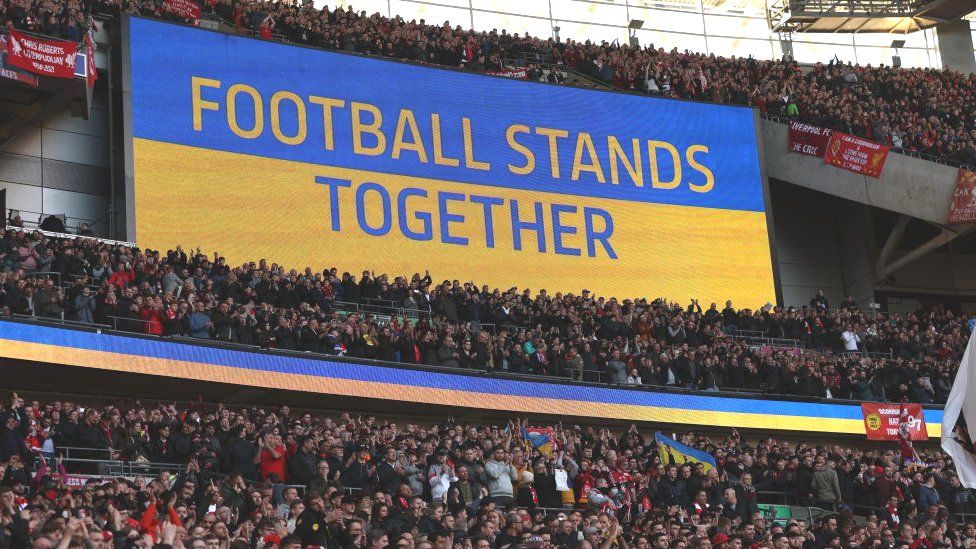 On Wednesday night, British officials said more sanctions against wealthy Russians could be expected in the days and weeks to come but there was a "real risk" of people moving their assets outside the UK pre-emptively if they thought they could be targeted.
The BBC has been told a range of possible areas are under discussion, including possibly seizing the property of oligarchs with ties to Russian President Vladimir Putin, which the housing secretary Michael Gove raised with cabinet ministers last week. However, no final decisions have been made.
Labour leader Sir Keir Starmer has urged the government to immediately ramp up measures against allies of President Putin, calling for more Russians, including Chelsea Football Club owner Roman Abramovich, to face sanctions.
He has previously denied having close financial ties with President Putin or the Kremlin and a spokesperson denied claims Mr Abramovich had done anything sanctionable.

Russia attacks Ukraine: More coverage

On Wednesday, Prime Minister Boris Johnson said the bombing of innocent civilians by Moscow "already fully qualifies as a war crime".
Deputy Prime Minister Dominic Raab, a former lawyer who has prosecuted war criminals, said the UK was ready to help the ICC identify and track down those suspected of atrocities.
He told the Telegraph Britain had expertise from previous conflicts which could be "critical" to helping secure convictions.