The prime minister has already changed many of his backroom Downing Street staff.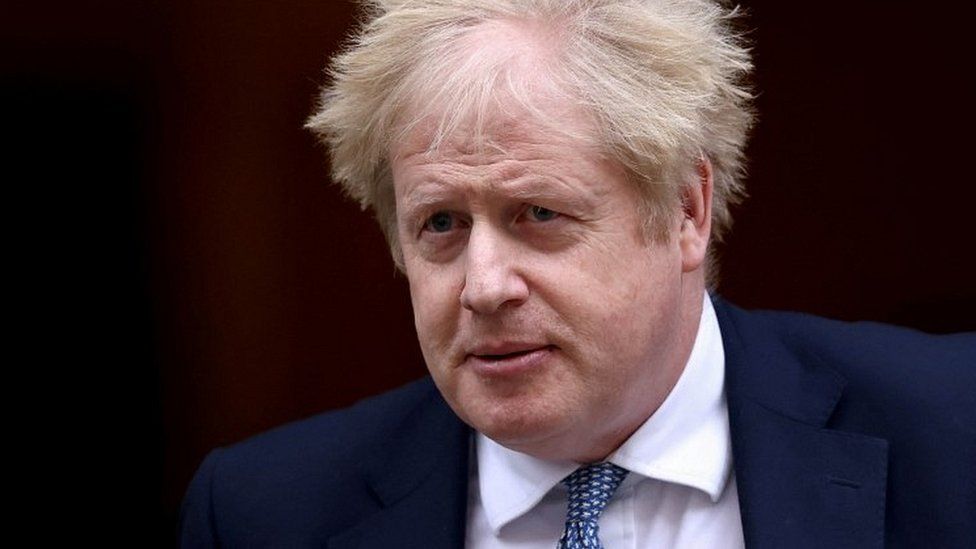 Boris Johnson is expected to begin a cabinet reshuffle soon, as part of his promise to revitalise the government.
The prime minister, under pressure over parties in Downing Street during lockdown, will start meeting ministers inside No 10 soon for what are being described as "small" changes.
It is expected that the Chief Whip, Mark Spencer, will be moved, the BBC's political editor Laura Kuenssberg said.
Commons Leader Jacob Rees-Mogg could also take a new Brexit-related role.
The PM has already changed many of his advisers and other No 10 staff, five of whom quit last week.
The reshuffle comes as Mr Johnson is coming under pressure from opposition parties – and some within his own – to quit.
In her report on gatherings that took place in Downing Street during lockdowns, published last week, senior civil servant Sue Gray criticised "failures of leadership and judgement".
In response, Mr Johnson has promised a "change" in culture and to consult Conservative MPs more on setting policy.
Meanwhile, No 10 has said the prime minister has no intention of apologising after falsely claiming that Labour leader Sir Keir Starmer had failed to prosecute serial sex offender Jimmy Savile when he was director of public prosecutions.
The reshuffle follows several backbench Tory MPs criticising his leadership. If 54 MPs write letters to Sir Graham Brady, chairman of the Conservative Party's 1922 Committee, this will prompt a vote of no-confidence in the prime minister.
If he lost this, there would be a full leadership contest, in which Mr Johnson could not run.
At the last cabinet reshuffle, in September last year, Nadine Dorries became culture secretary and Liz Truss became foreign secretary, while Dominic Raab was moved from the Foreign Office to become deputy prime minister.