Rogan's racial slurs on podcast condemned by Daniel Ek, who says silencing him is "not the answer".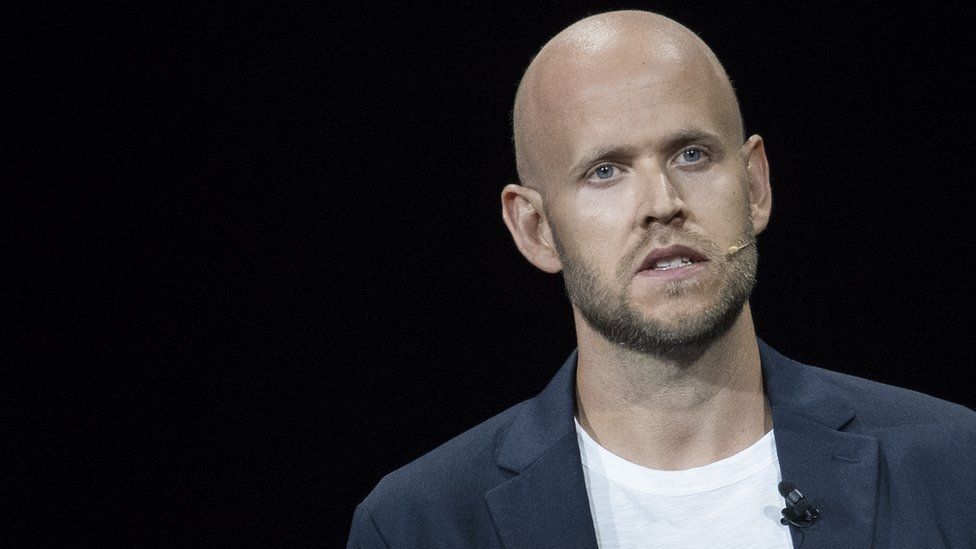 Spotify boss Daniel Ek has said that although he "strongly" condemns racial slurs and other comments made by US podcast host Joe Rogan, he is not removing him from the platform.
Ek's comments were made in a letter sent to staff, which has been seen by Reuters and Hollywood Reporter.
Ek said it was Rogan's decision to remove a number of past episodes.
It followed discussions with the music streaming platform, along with Rogan's own reflections on some of the content in The Joe Rogan Experience podcast, including the use of racially insensitive language.
Rogan apologised after a widely-shared compilation video showed him repeatedly using the N-word in early episodes of his show, which has been running for over a decade. The 54-year offered his "deepest" apologies and called his past use of the slur "shameful".
He also said sorry for making a racist comment about visiting a predominantly black neighbourhood, saying he "felt sick" watching the compilation, and wished he could take his comments back.
Ek, who is chief executive officer and co-found of Spotify, said: "While I strongly condemn what Joe has said… I want to make one point very clear – I do not believe that silencing Joe is the answer."
He believes Spotify should have clear boundaries around the content being published, saying: "We should have clear lines around content and take action when they are crossed, but cancelling voices is a slippery slope," according to Hollywood Reporter, which has published the letter in full.
Covid misinformation row
Spotify will also commit $100m (£74m) for the licensing, development, and marketing of music and audio content from historically marginalised groups, according to Ek's letter. He said this is aimed at elevating "all types of creators".
Several artists including Neil Young and Joni Mitchell recently quit Spotify in protest at what they allege is Rogan's role in spreading coronavirus misinformation.
On the show, the US broadcaster hosts a wide variety of guests who discuss their views on a range of topics – but some episodes have featured false and misleading claims.
Much of the controversy regards two recent episodes of Rogan's podcast, which featured the cardiologist Dr Peter McCullough and immunologist/virologist Dr Robert Malone.
Both expressed views that were contrary to the information provided by the Centers for Disease Control and Prevention (CDC).
Rogan denied trying to spread misinformation, saying he had "never tried to do anything with this podcast other than just talk to people". But he also admitted "absolutely I get things wrong", and backed Spotify's plan to put a disclaimer at the start of controversial episodes.
A week ago Rogan pledged to try harder to offer more balanced views on his podcast, following the criticism.
Spotify is thought to have paid more than $100m (£74m) for exclusive rights to the podcast in 2020.