While case numbers are high, they are falling, but deaths are rising week on week, figures show.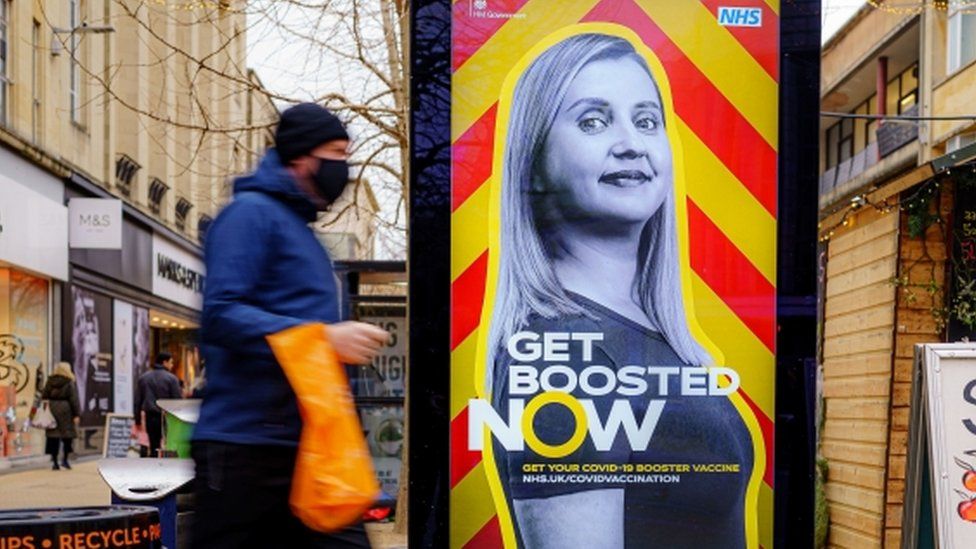 The UK has reported another 81,713 coronavirus cases, the lowest daily level seen since 15 December.
Deaths of people within 28 days of a positive Covid test have also been falling over the past four days, with a further 287 reported on Saturday.
However, the number of deaths remains high, with the 1,843 over the past seven days up by 45% on last week.
The number of hospital patients with Covid has dropped, though the most recent figures date from Monday.
But the 15,698 admitted in the seven days to 10 January represented a slight week-on-week fall.
The latest government figures come amid growing confidence the UK is entering the pandemic endgame.
Prof Julian Hiscox, chairman in infection and global health at the University of Liverpool, told the BBC: "We're almost there, it is now the beginning of the end, at least in the UK.
"I think life in 2022 will be almost back to before the pandemic."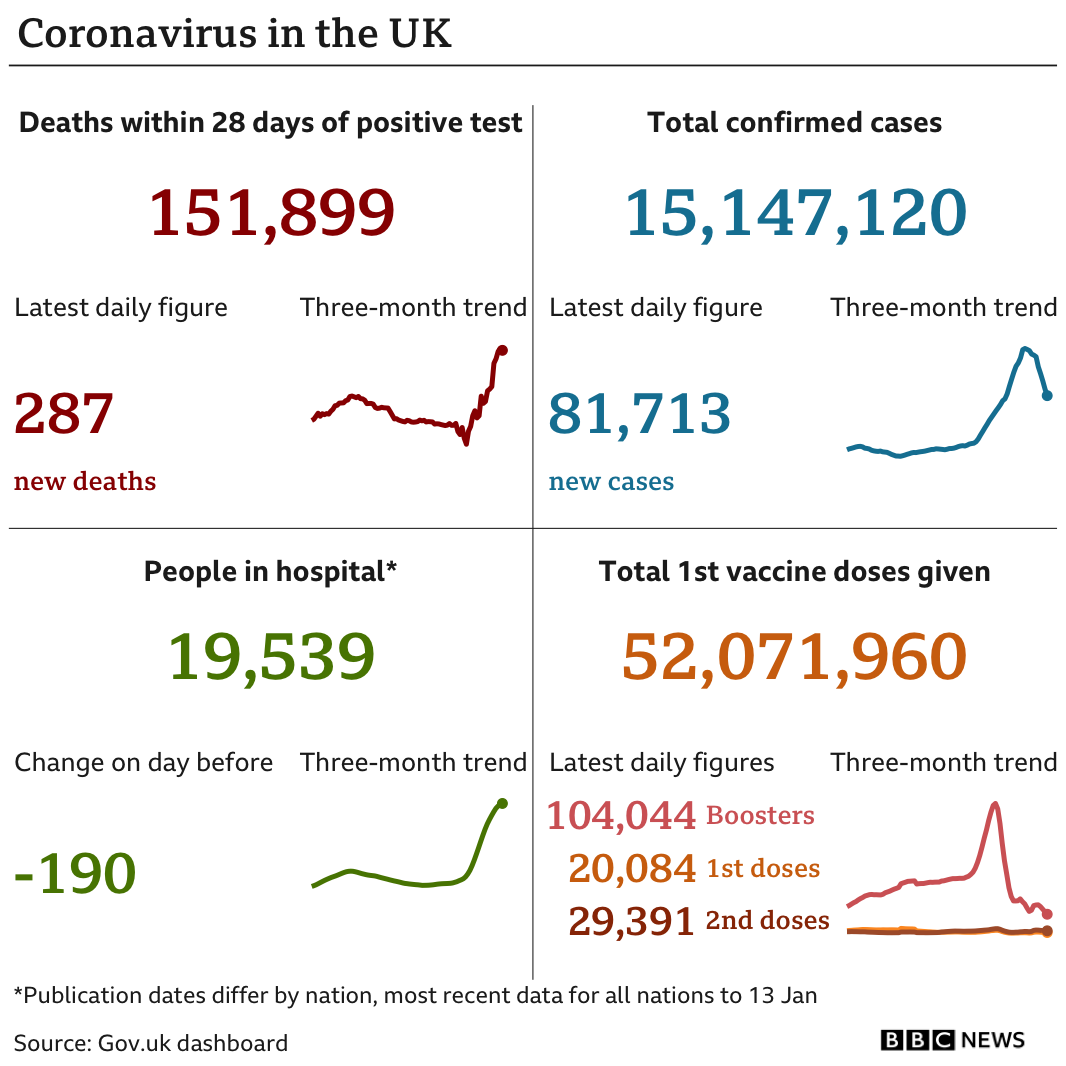 Reports of daily deaths are often lower at weekends and at the start of the week because less counting takes place while statisticians are off.
Scotland's First Minister Nicola Sturgeon announced the attendance limit on outdoor events will be lifted from Monday.
The Covid certification scheme will remain in place, and anyone who had their second dose more than four months ago must also have received a booster to be considered fully vaccinated.
In Wales, the number of people allowed at outdoor events has risen from 50 to 500 – and from 21 January limits will be lifted altogether, allowing crowds to return to sporting events, including Six Nations rugby games in Cardiff.
The country's nightclubs will reopen from 28 January, and gatherings in pubs and restaurants will no longer be limited to six people.