People will be able to end isolation after negative tests on days five and six from Monday.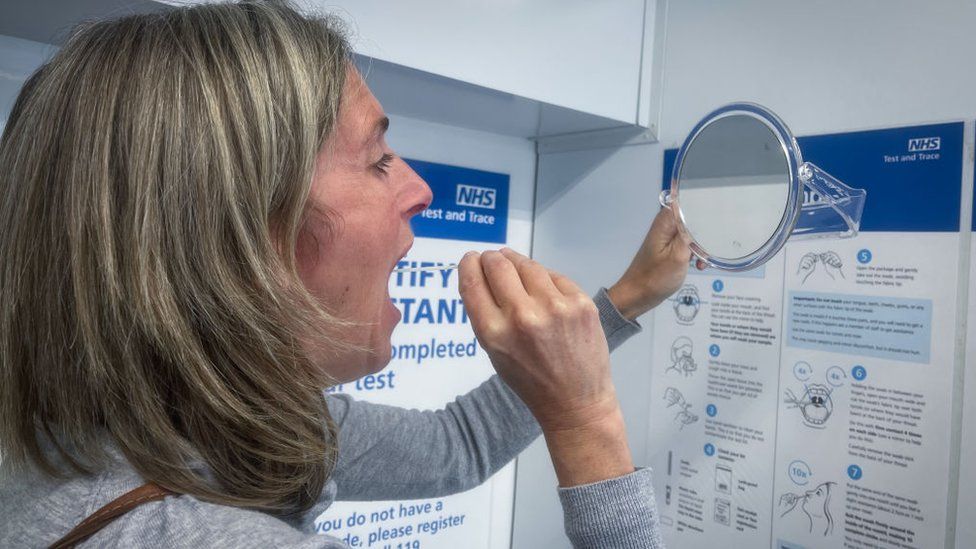 The self-isolation period for people who test positive for Covid-19 is being cut to five full days in England, Health Secretary Sajid Javid has said.
From Monday, people will be able to leave isolation after negative lateral flow tests on days five and six.
Ministers had touted the move as a way to reduce staffing pressures in some sectors, including the NHS.
The self-isolation period was cut from 10 to seven days with negative tests on days six and seven back in December.
Mr Javid said that the country was the "freest in Europe" and was "leading the world in how to live with Covid".
He said the self-isolation period was aimed at maximising activity in the economy while "minimising the risk of people leaving isolation".
UK Health Security Agency data showed that two-thirds of positive cases were no longer infectious by day five, he said.
With a second negative test people will be able to leave isolation "at the start of day six", he added.
The health secretary told the House of Commons the virus was "still with us and there are still likely to be difficult weeks ahead", but added there were encouraging signs in the data that infections were falling in London and the east of England – although they were rising in other parts of the country.


As always with Covid, this move is about balancing harms caused by the virus with those from our response to the virus.
Data from the UK Health Security Agency suggests two-thirds of people are no longer infectious at day five.
That is a huge number of people who are isolating for no reason, disrupting education, the economy and people's personal freedoms.
Rapid tests ahead of release should capture most of those who are infectious, but not all.
The currently policy of release at seven days with two negative tests means about two in five infectious cases are missed, according to the data.
What we don't know is just how infectious they are – for most people infectiousness will be declining at this stage.
That clearly means there is the potential for more spread of the virus.
But as the risks from Covid are reducing so does the need to reassess the trade-offs.

Each nation of the UK sets its own isolation rules and it is not yet known if Scotland, Wales and Northern Ireland will follow England's lead.
With the rising prevalence of the Omicron variant, Covid-related absences have been felt across different sectors, with health, transport and education among those impacted.
Around 5% of staff at acute NHS trusts in England were off due to Covid each day during the week ending 9 January – 45,736 staff each day on average and up by 28% on the previous week.