An eight-year-old boy has been removed and is thought to be unharmed, police say.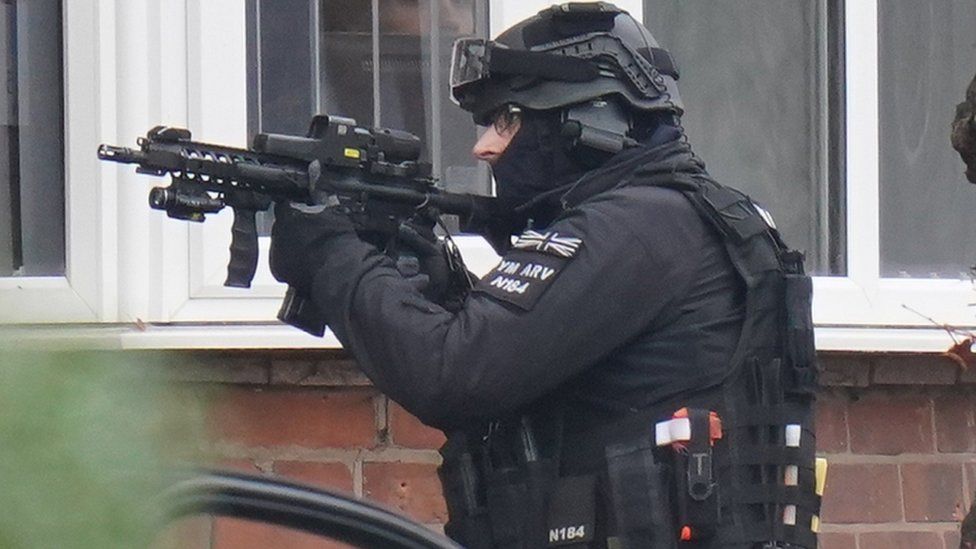 Armed police have forced their way into a flat to end a stand-off which lasted five days.
A 41-year-old man had barricaded himself in the building in Coventry with an eight-year-old boy and refused to leave since Sunday.
Firearms officers moved into the flat at about 20:30 GMT and detained the man, police said.
The boy is believed to be physically unharmed and is being cared for by family members, they added.
An eyewitness told the BBC they heard "a lot of bangs" and ran outside to "see the armed police going through the window".
The woman, who did not want to be identified, added: "A lot of the neighbours started coughing because there was tear gas which had been released as well."
The man has been taken into custody and will be assessed by mental health professionals.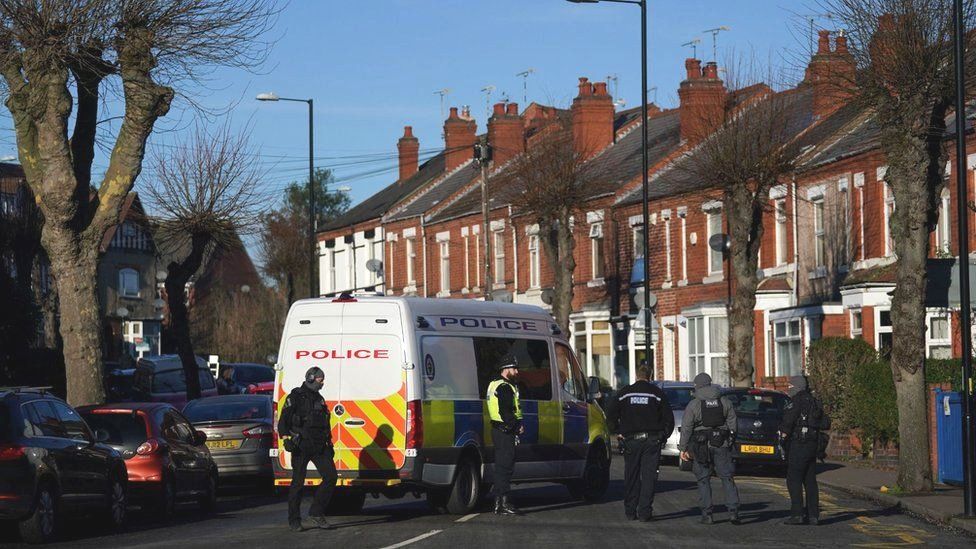 Supt Ronan Tyrer said the situation "became untenable" and they decided to act for the boy's safety.
"At all times, we had to balance the risk to the boy being kept in the house, with the risk that he could be harmed if we did enter the house," he added.
West Midlands Police had cordoned off the area since the weekend after being called there for a welfare check and the force said it believed there were weapons in the ground-floor property.
Roads, businesses and a school have been closed all week. Some residents living near the scene in Earlsdon Avenue North said they could not leave their homes without police escort.

Related Internet Links
The BBC is not responsible for the content of external sites.