Hospital admissions with the virus in the UK – the key measure – appear to have already plateaued.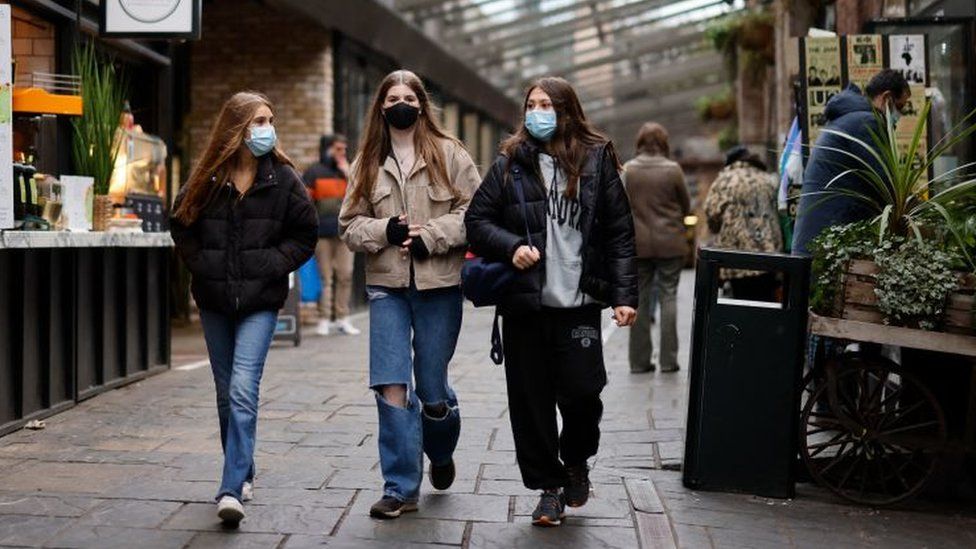 About 4.3 million people in the UK had a Covid infection in the week up to 7 January – up from 3.7 million the previous week, the Office for National Statistics (ONS) estimates.
That is 6.7% of the population, but the rise in people testing positive is slowing down in all four UK nations.
In London, the ONS says the percentage of people testing positive fell from 9 to 8%.
However, across the north of England, infections overtook the capital's.
These are interim figures based on tests on thousands of people in households whether or not they had symptoms. Further data with more detail will be published by the ONS on Friday.
It estimates that the percentage of people testing positive for coronavirus in the first week of January was:
6.9% in England (previously 6.0%)
5.6% in Wales (previously 5.2%)
5.4% in Northern Ireland (previously 4.0%)
5.7% in Scotland (previously 4.5%)
This comes after the daily data released by the government shows a 13% fall in infections over the past week.
But these are only people who get a lateral flow test or a PCR and report the result – and they do not count reinfections, apart from in Wales.
If this is the peak for hospital admissions, it is in line with the best-case scenario models produced for the government ahead of Christmas.
Experts, however, have warned that there is a risk the increase in mixing with the return of schools and people going to work following the festive period could cause another rise or create a long, flat peak.