Friends have paid tribute to "a hero in the dog world" after Adam Watts was attacked at his kennels in Angus.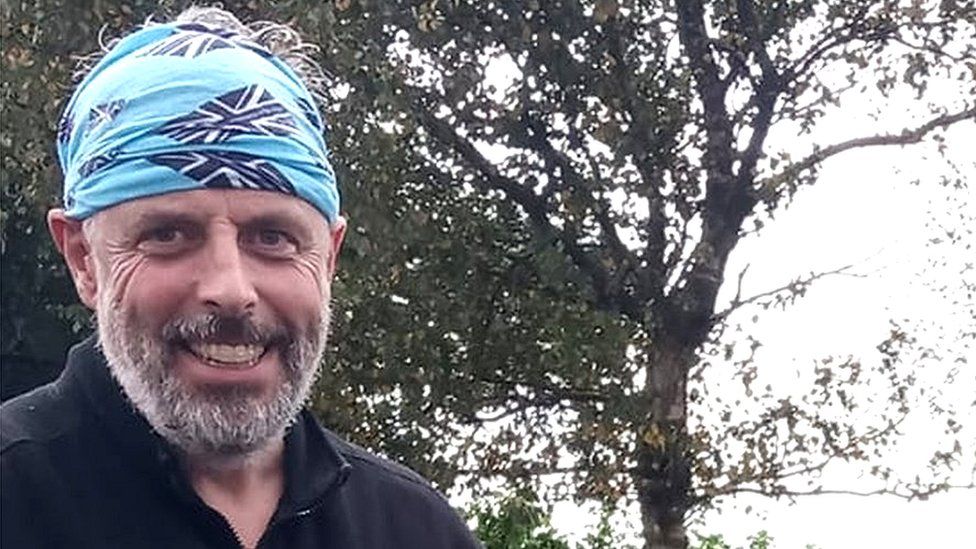 Friends have paid tribute to a "hero" father-of-five who was killed by an abused dog he was caring for.
Adam Watts, 55, was attacked by the large bulldog-type dog at his business, Juniper Kennels and Cattery in Kirkton of Auchterhouse, on Wednesday.
Emergency services were called but police said the 55-year-old died at the scene.
A dog rescue group which had worked with Mr Watts described the incident as an "unbearable tragedy".
The Facebook group Save Our Seized Dogs posted a photograph of Mr Watts and another dog he looked after.
It read: "We are devastated to announce the death of a hero in the dog world.
"Adam would take any dog to give them the chance of life and was the kennels of choice for the police in Dundee. His gentle, calm nature soon gained the trust of some of the most abused dogs and they were able to go from him to find loving homes.
"Adam died doing what he loved. He leaves behind five boys who he was the sole parent to. He talked of them often and was so proud of the older boys helping him with the dogs."
'Poorer place'
It continued: "This is an unbearable tragedy at any time of year. It is even more so at Christmas.
"Rest in peace Adam, you were an amazing man, the world is a poorer place for losing you."
Save Our Seized Dogs supports owners whose dogs have been seized under the Dangerous Dogs Act 1991, and through breed-specific legislation which bans the ownership of four types of dog in the UK.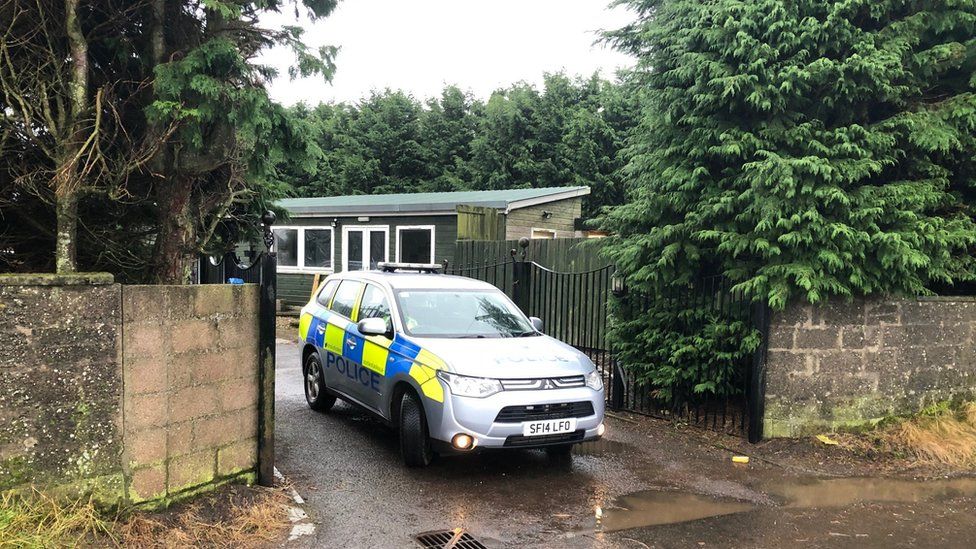 Mr Watts has been described by others as a"genuinely caring guy" who would "give a dog every chance he could".
He leaves behind five sons – four teenagers and a 10-year-old.
Their mother Eileen died from cancer in February 2013 aged 46.
Mr Watts and his son Charlie have raised thousands for charity in her name by completing walks around the Tayside and Fife areas.
'Never saw a dog as a bad dog'
Jayne Dendle, who previously worked with Mr Watts through her dog seizure non-profit organisation, told BBC Scotland Mr Watts took in dogs from police after they had come from abusive homes.
Speaking to Drivetime with Fiona Stalker, she said: "He was one of the world's gems. As far as the dogs were concerned he would spend so much time with them, just building up their trust and turning dogs around.
"He was such a calm character that he could just win the dogs over. Obviously there's been a terrible, terrible tragedy and we don't know the circumstances but he just really did have a gift with the dogs.
"He never saw a dog as a bad dog – it was always the dog had had a bad upbringing or was there under sad circumstances. He would give a dog every chance he could."
It has not yet been revealed what type of dog was involved in the attack on Mr Watt.
The BBC understands the animal has not yet been put down.
Police Scotland said: "The death is not being treated as suspicious and a report will be submitted to the procurator fiscal."