But Boris Johnson says "we can't rule out any further measures after Christmas" as Omicron spreads fast.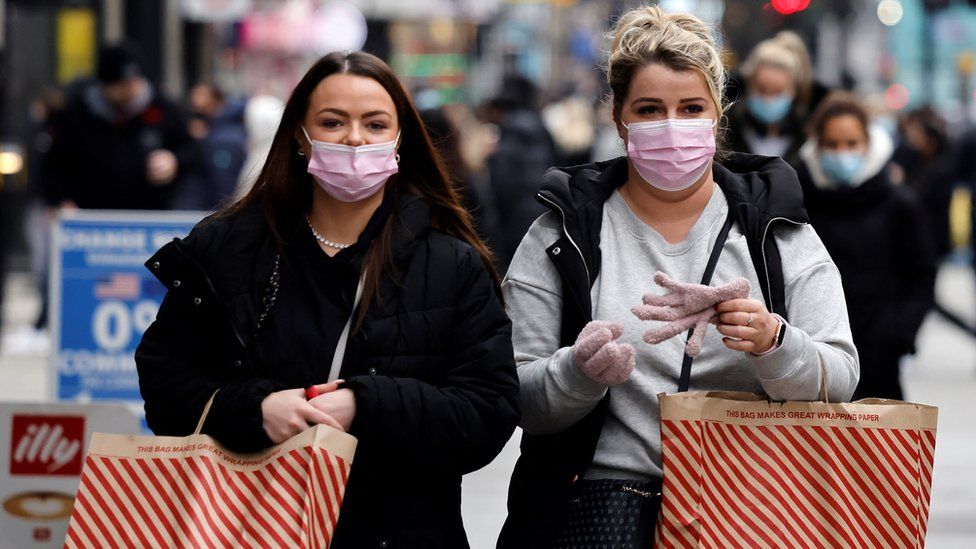 No new Covid restrictions will be brought in for England before Christmas, the prime minister has said.
But Boris Johnson said "we can't rule out any further measures after Christmas" – and that Omicron was spreading at a speed never seen before.
"The government will continue to monitor the data closely and will not hesitate to act after Christmas if necessary," he added.
Large events will have limits on the number of people that can attend, and Edinburgh's Hogmanay celebrations have been cancelled.
In a video clip released on Tuesday, Mr Johnson said: "What I can say tonight, is that naturally we can't rule out any further measures after Christmas – and we're going to keep a constant eye on the data, and we'll do whatever it takes to protect public health.
"But in view of the continuing uncertainty about several things – the severity of Omicron, uncertainty about the hospitalisation rate or the impact of the vaccine rollout or the boosters, we don't think today that there is enough evidence to justify any tougher measures before Christmas.
"We continue to monitor Omicron very closely and if the situation deteriorates we will be ready to take action if needed."
He said people can go ahead with their Christmas plans but should exercise caution – and repeated his appeal for everyone to get a booster jab.
Another 90,629 new Covid cases were reported across the UK on Tuesday – slightly down on the all-time highs announced last week. And a further 897,979 people received their booster jab or third dose.
The highly-mutated Omicron variant continues to spread around the UK and has become the dominant strain in England and Scotland, health experts say.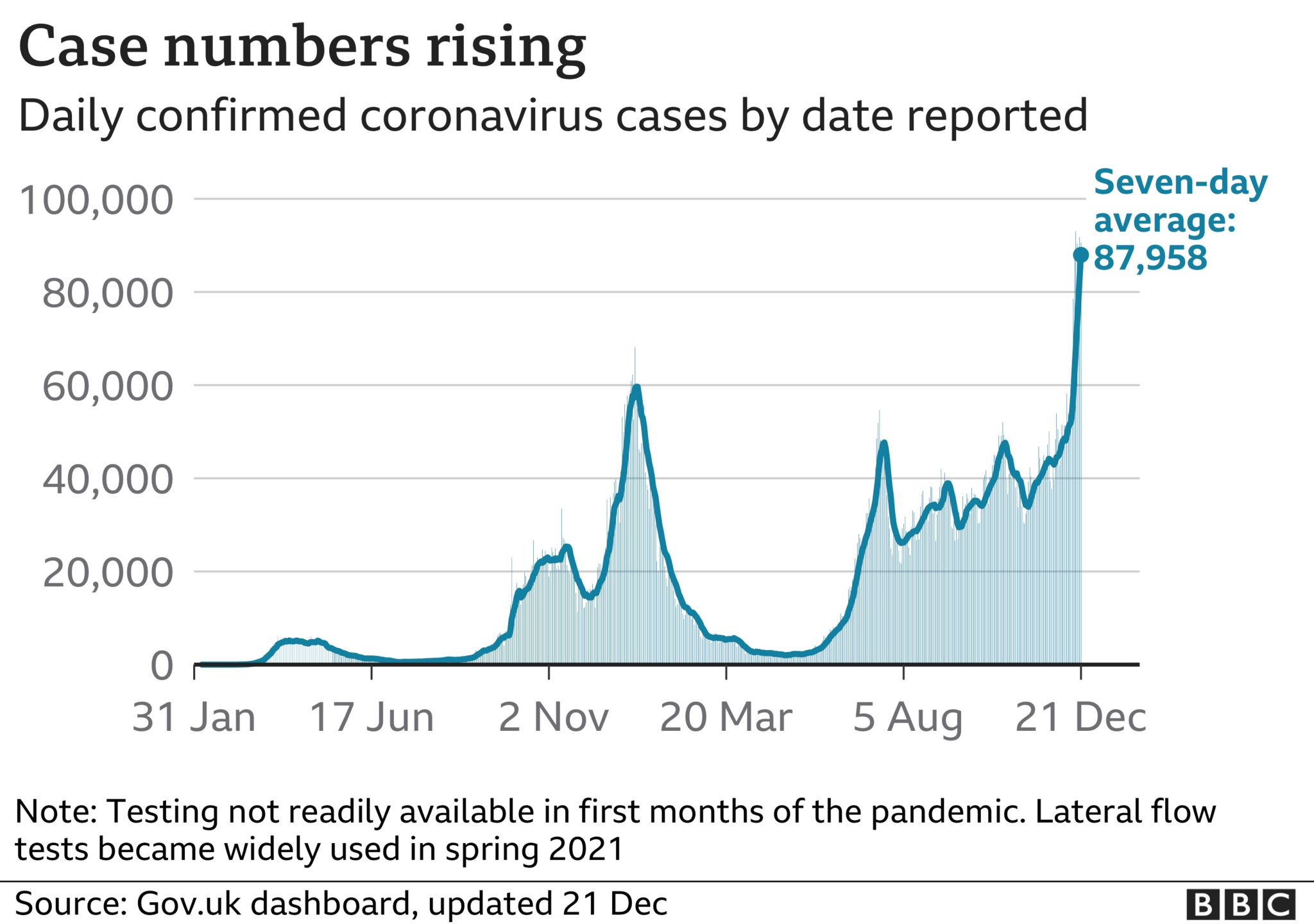 For at least three weeks from 26 December, all outdoor events will be limited to just 500 people and indoor events like concerts will be limited to 200 people if they are seated, or 100 for standing.
Wales has already announced plans for sporting events to be held without crowds from Boxing Day, and London has cancelled its New Year's Eve event in Trafalgar Square.
Nightclubs will also close in Wales from 27 December, while in Northern Ireland, there is a limit of 30 on people mixing from different households in homes.
Although England is sticking with its Plan B measures until Christmas, businesses say they are facing a wave of cancellations and low footfall as people limit their activity before Christmas.