No decisions have been made, the deputy PM says, as ministers consider new measures for England.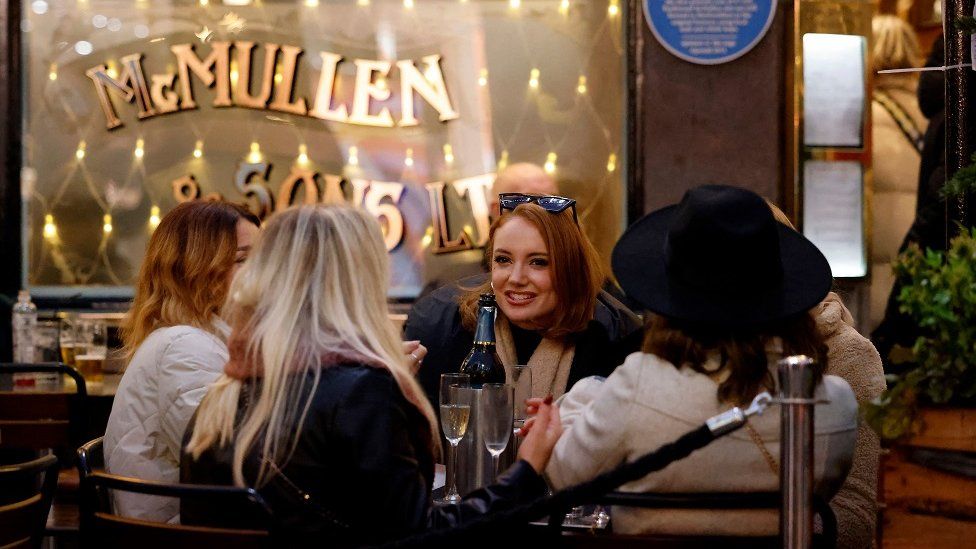 The government "can't make hard, fast guarantees" that there will not be a Christmas lockdown, Deputy Prime Minister Dominic Raab has said.
"I'm not going to trail things when decisions haven't been made," he said, when asked whether England can expect more restrictions in the coming days.
Ministers are considering three different options of possible Covid measures, the BBC has been told.
It follows calls from scientists for extra rules to protect the NHS.
The new Omicron variant is continuing to spread quickly across the country, with the number of confirmed cases shooting up last week.
The BBC has been told that civil servants have produced a menu of three options for future Covid measures, and they range in severity from low to medium and high.
But ministers have yet to make a choice and they say they are testing the data before taking a decision.
Dominic Raab refused to guarantee that no new rules would be brought in. Asked on Monday whether he could rule out a Christmas lockdown, Mr Raab replied: "We've said we can't make hard fast guarantees."
"The acceleration of the booster makes that much less likely," he told BBC Radio 4's Today programme.
"But ultimately, in answer to your question, it depends on the severity of the Omicron cases and you know that there's a time lag between reported cases, hospitalisations and the deaths."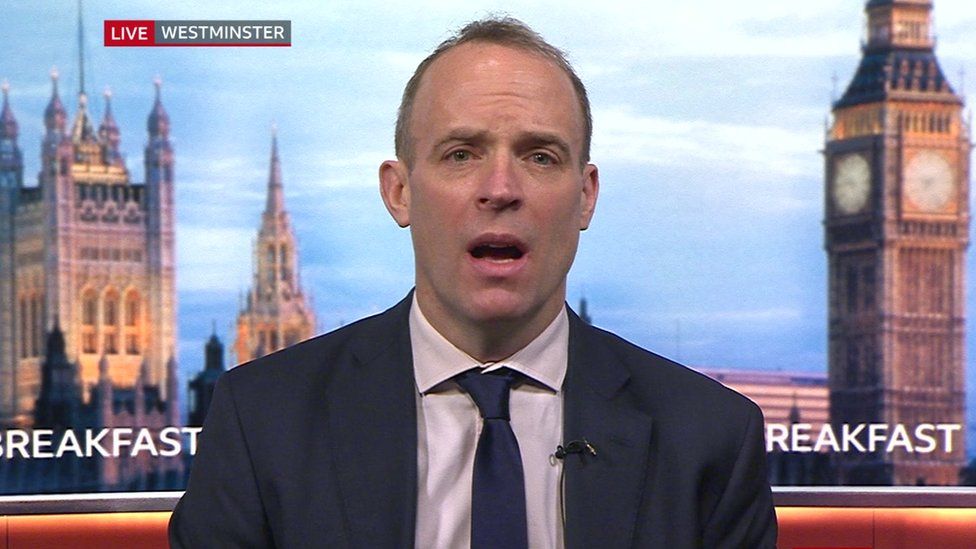 Pressed on whether booster jabs would be enough to avoid more rules this winter, Mr Raab said jabs were "the central thing that is boosting our protection" but there are other things, too, like the Plan B measures in England.
"It's fair to say we have to keep the evidence reviewed on an hour-by-hour and day-by-day basis" he said. His message to the public would be to use some "common sense caution" over who they are mixing with.
The government's scientific advisers say new restrictions may be required very soon – and have suggested reducing the size of groups that can meet and closing venues where there is a high risk of transmission.
Psychologist Prof Stephen Reicher – who advises the government on a Sage sub-group – told BBC Breakfast the UK probably needed more restrictions.
"The safest thing is not to meet up before Christmas," he said – but if people do, they should take a lateral flow test.
But another scientist, epidemiologist Prof Carl Heneghan, said the public should be trusted to manage their own Covid risk.
"We are in deep, deep trouble here of potentially talking ourselves into annual winter lockdowns," he says.
Labour leader Sir Keir Starmer has accused the prime minister of being "asleep at the wheel" since receiving the latest Sage advice. He said he wanted clarity about how Christmas will look as soon as possible.
"We need to tackle the spread of Omicron, support businesses and protect public services," he tweeted. "Boris Johnson is too weak to provide the leadership our country needs."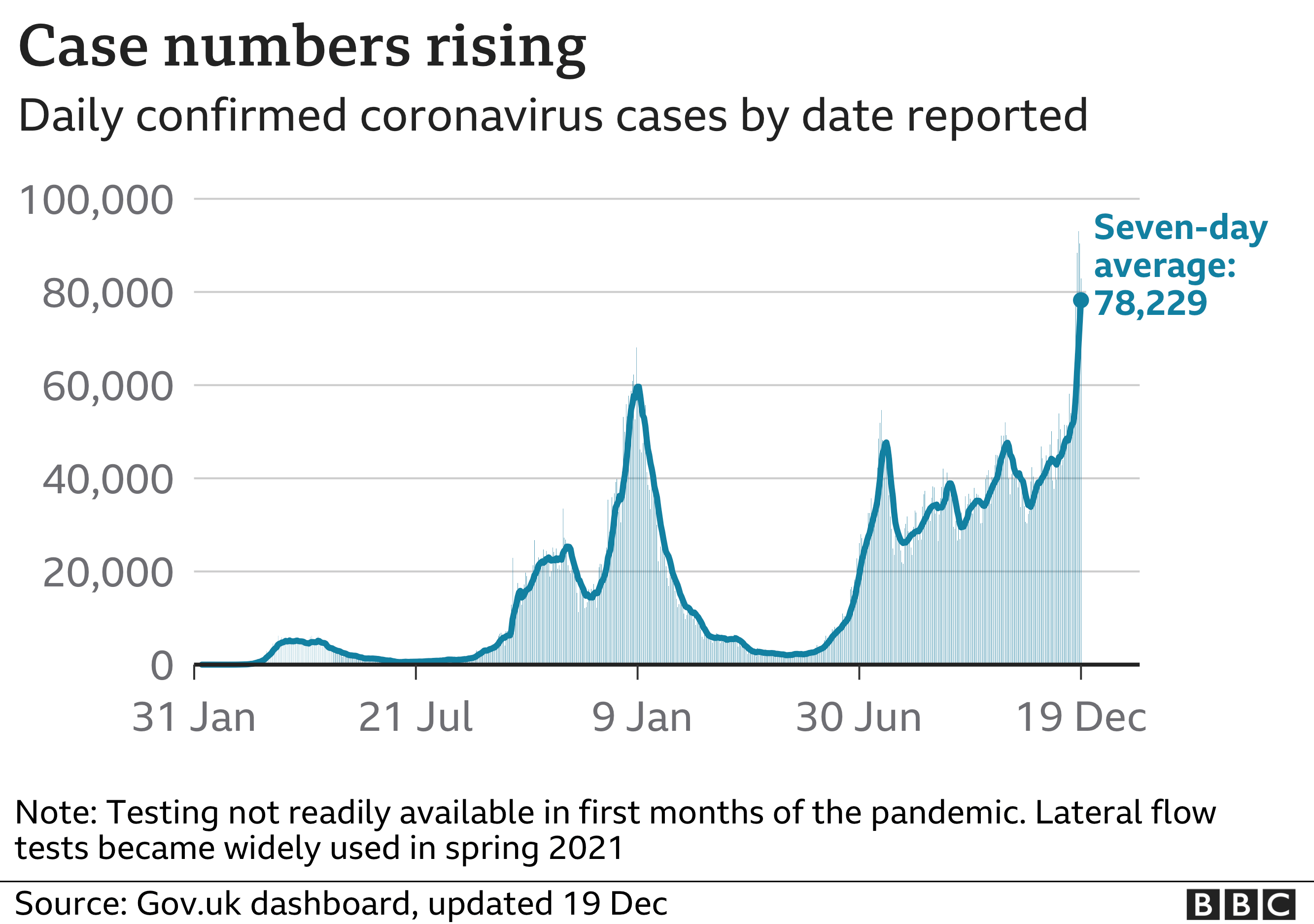 Current Plan B rules for England include Covid passes for certain events, face masks in more places and people being urged to work from home if they can.
Other nations of the UK have similar rules, though Scotland has gone further by asking people to limit social contact to three households at a time in the run-up to Christmas, and could go further still in the new year.
Wales has also ordered nightclubs to close from 27 December.
A further 82,886 daily Covid cases were reported across the UK on Sunday, after several days of record highs last week.