The children were two sets of twins aged three and four who were home alone, the fire brigade says.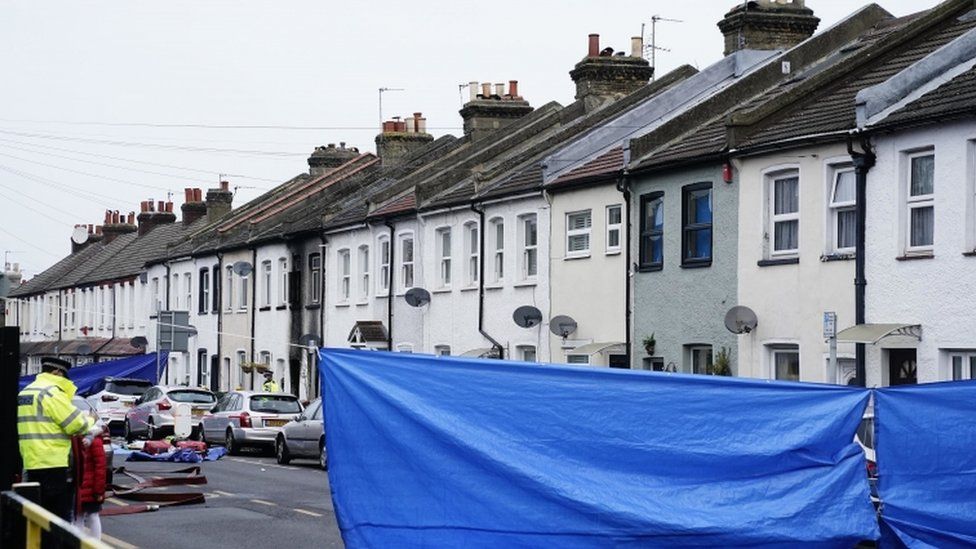 A 27-year-old woman has been arrested on suspicion of child neglect after two sets of young twins were killed in a house fire in south London.
The children, all boys aged three and four, were given CPR by firefighters called to Collingwood Road in Sutton.
All of the boys had been left home alone and were taken to two separate hospitals where they later died, the London Fire Brigade (LFB) said.
The cause of Thursday evening's fire is under investigation.
LFB's deputy commissioner Richard Mills said the first firefighters arrived in under three minutes after being called before 19:00 GMT.
"On arrival there were four children in the house," Mr Mills said.
"Entering a building and rescuing life is always a very difficult place to be.
"The age of the children, the fact they are so young, will have a profound impact on them [the firefighters].
"The cause of the fire is currently unknown and we have fire investigation teams on scene at present along with the Metropolitan Police to determine the cause of the fire."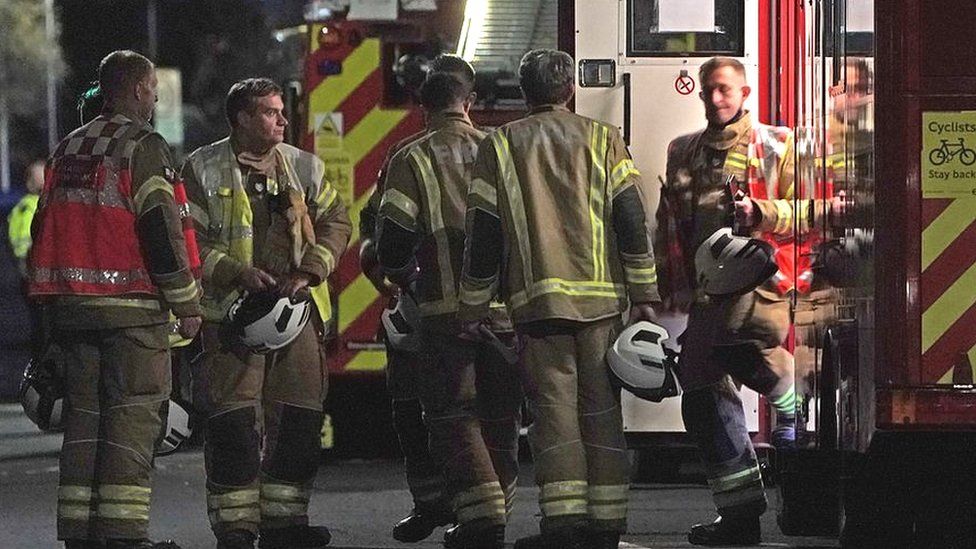 Sixty firefighters battled an "intense" blaze throughout the entire ground floor of the mid-terrace property.
After finding the children inside the house, crews brought them outside where they were given "immediate emergency care".
Trauma teams from London's Air Ambulance and Air Ambulance Kent Surrey Sussex were also dispatched.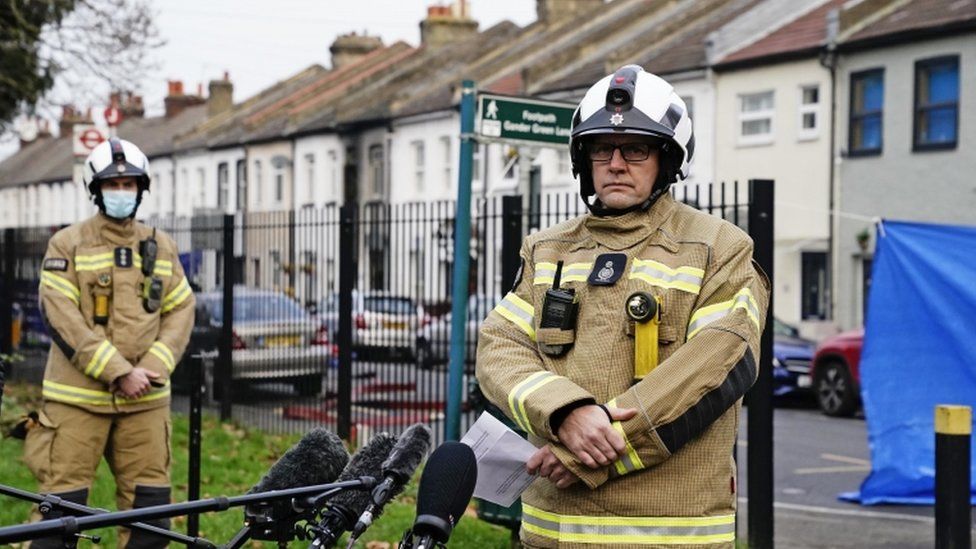 The London Ambulance Service's Brian Jordan told BBC Breakfast: "We had a whole range of our resources there to try and do everything we could to save the children.
"All of our crews are trained to deal with situations like this, but these kinds of situations will obviously be affecting them very hard.
"We will obviously provide all the support to them that we can.
"I think it's very difficult at this time of year as we approach Christmas and that makes it much more poignant as well."