Jordan Monaghan is convicted of murdering his 24-day-old daughter, 21-month-old son and partner.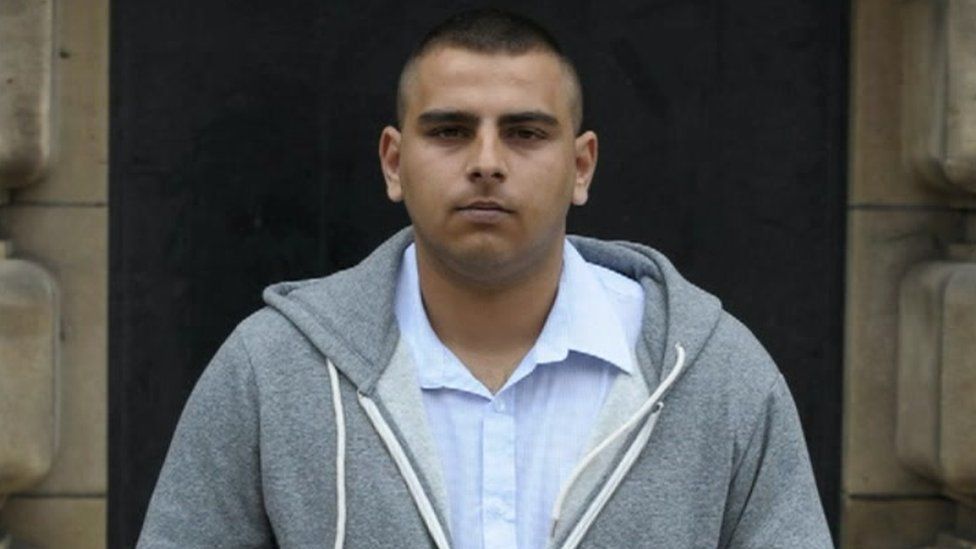 A man has been found guilty of murdering his 24-day-old daughter, 21-month-old son and partner.
Jordan Monaghan, 30, smothered his daughter Ruby at the family home in January 2013 before also smothering his son Logan at a swimming pool eight months later.
He was on police bail for their murders when he killed his partner Evie Adams by poisoning her in 2019.
Monaghan, of Blackburn, will be sentenced at Preston Crown Court later.
The construction worker smothered his daughter on New Year's Day in 2013 as she slept in a Moses basket, while the child's mother Laura Gray, 28, was asleep upstairs.
Eight months later he took his son Logan to Waves swimming pool in Blackburn and smothered him while they were alone in a changing room cubicle.
The day before Logan's death Ms Gray had told Monaghan the relationship was over after discovering he owed thousands of pounds in gambling debts.
The 10-week trial heard both Ruby and Logan suffered a "collapse" and were seen by medics in the months before their deaths but no serious medical condition was found.
Prosecutor Duncan Smith QC told the court they both recovered prior to a final fatal event, when Monaghan "unlawfully and deliberately" obstructed their breathing.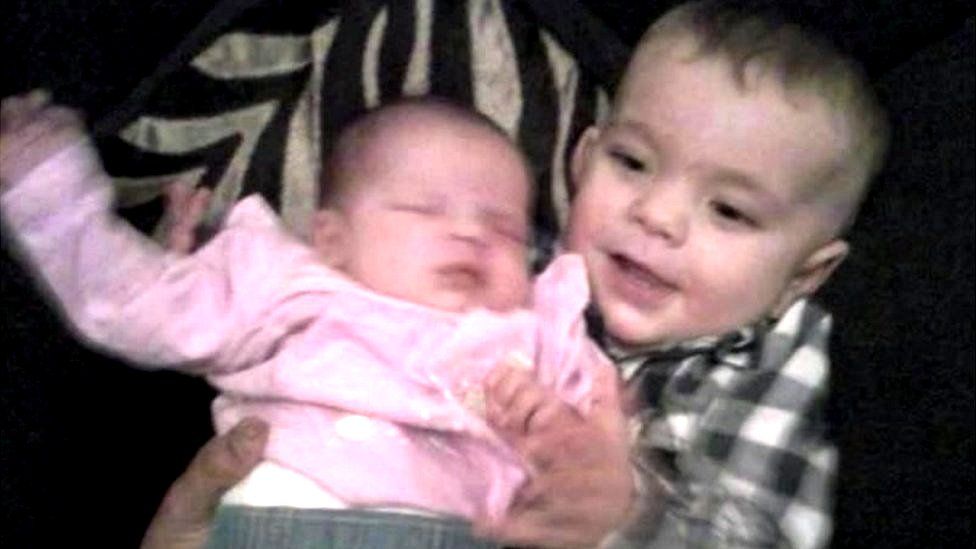 A post-mortem examination had concluded Ruby died from acute bronchopneumonia and Logan's cause of death remained "unascertained".
Neither child's death could be explained by illness, genetic defect or natural causes.
After further information came to light police reviewed their deaths and Monaghan was arrested in 2018.
In October 2019, he was on police bail for his children's murders when he killed his new girlfriend Ms Adams with a deadly cocktail of prescription drugs, including tramadol and diazepam, he had bought illegally on the black market.
The court heard Monaghan committed the murders because he could not face rejection by his partners.
Police had warned Ms Adams, who had suffered "chronic abuse" before being fostered aged 12, not to be with him and a court order was made banning contact.
But the relationship continued and Monaghan killed Ms Adams and then faked a suicide note after she threatened to dump him.
Jurors heard he had told her: "I won't keep putting up with you saying we are over."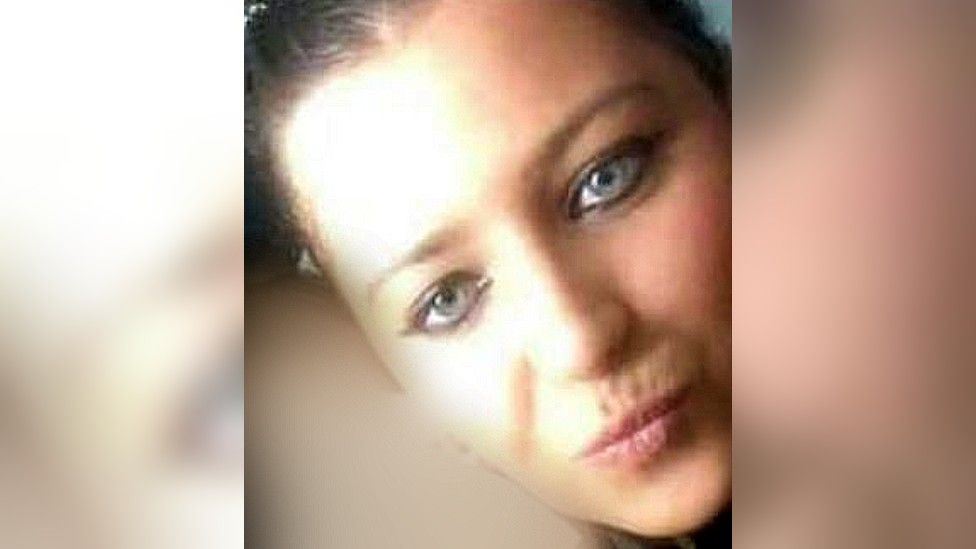 Ruby and Logan's mother, Ms Gray, could be heard weeping in the public gallery as the verdicts were given.
Monaghan, who has been suffering a minor illness, was not in court as the guilty verdicts were delivered by the foreman of the jury following 26 hours of deliberation across six days.
Mr Justice Goose ordered the defendant to be brought from prison to the court for sentencing at 15:00 GMT.
Martin Hill, from the North West Crown Prosecution Service,said Monaghan's cruelty was "beyond belief" and his ruthlessness was "harrowing".
"It is difficult to comprehend the depravity that went into planning and committing these murders," he said.
Det Ch Insp Pauline Stables, from Lancashire Police, said Monaghan showed "no emotion" when he talked about the deaths of his two of his children, describing him as "very manipulative" and "cold-blooded".
He had even posed for pictures and spoke to newspapers about the tragedy of losing his two children, she added.

Related Internet Links
The BBC is not responsible for the content of external sites.