New details emerged last week that charities have warned could hit poorer people the hardest.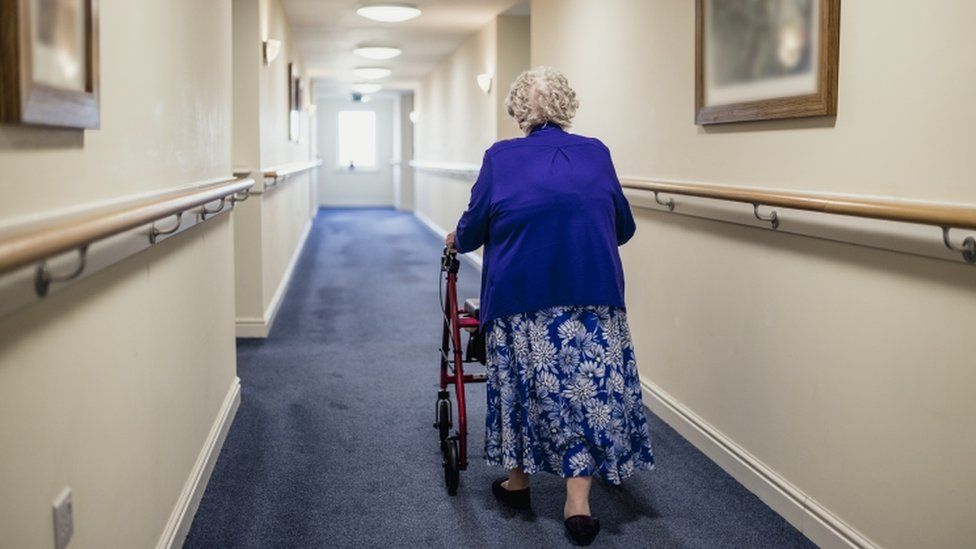 MPs will debate new details of the government's social care cap later, which charities have warned will hit poorer people the hardest.
Labour said it was a "con" and called on Tory MPs to help them vote it down.
But the health secretary said "everyone would be better off" thanks to the cap.
The cap on personal care costs is a central element of the government's plans to change how adult social care in England is funded.
From October 2023, the idea is that no one will pay more than £86,000 over their lifetime for personal care, such as washing, dressing and eating.
Once people have reached this cap, ongoing costs for personal care will be paid for by local authorities.
Money spent on living costs – such as food, energy bills and accommodation – would not count towards the limit.
The threshold for getting some council support to pay for costs will also be made more generous, with people with assets up to £100,000 able to qualify, rather than £23,250 currently.


"There may not be a roar of disapproval, but there will be continued rumblings on the backbenches."
That's how one former minister predicted how Monday's vote on social care will go – a government victory, but continued pressure possibly forcing a U-turn further down the line.
There has been uneasiness about the proposed level of the social care cap in England. At £86,000 it disproportionately hits those with lower-value homes.
To some Conservative MPs who snatched their seats from Labour, that doesn't look like levelling up.
Discontent grew with the announcement that some less affluent people would have to wait longer than expected to reach the £86,000 limit.
Privately some Conservatives blame the Treasury – and say Boris Johnson's backbone needs stiffening.
And there are worries that Labour's narrative of "broken promises" is beginning to take hold.
Potentially as damaging is the perception that the government is over-promising and under-delivering – allowing an improvement in the social care system to be seen as inadequate.
With tax rises on the way before next spring's local elections, some of Boris Johnson's MPs fear a gathering political storm.

The government did not specify in September whether people receiving these payments would be able to put them towards reaching the cap.
But on Wednesday, it published guidance confirming that only payments people make out of their own pocket will count.
The move was condemned by a number of charities, saying it would offer "little protection" to those with fewer assets, as it will make the cap harder to reach.
And it also goes against recommendations by economist Sir Andrew Dilnot, who set out the blueprint for the cap back in 2011.
He told a committee of MPs last week that he was "very disappointed" by the plan, adding: "It will tend to hit people in regions of the country with lower house prices harder than it does those in regions with higher house prices."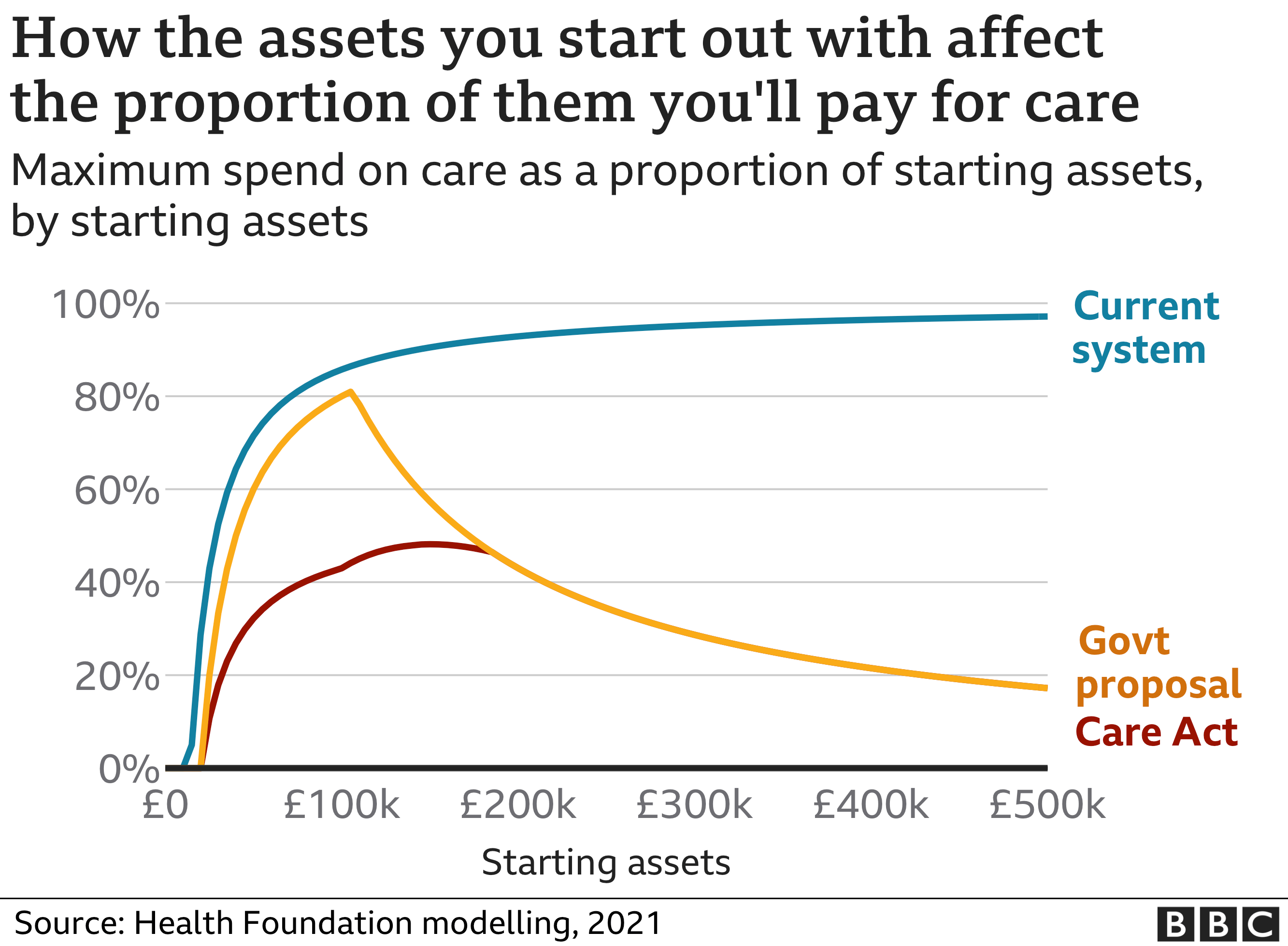 Labour has attacked the proposal and promised to vote against it when it comes to the Commons on Monday evening.
Shadow health secretary Jonathan Ashworth said: "Government ministers have not only whacked up tax on working people but are now asking MPs to vote for pensioners across the North and Midlands with modest assets to be hit hardest under Boris Johnson's care con.
"'Red wall' Tories [MPs representing seats who traditionally voted Labour before the last election] should learn the lessons of the past two weeks, put their constituents first, and join us in voting down this deeply unfair proposal.
"Ministers need to get back to the drawing board and come up with a fairer package."
But Health Secretary Sajid Javid defended the proposals on Sunday, telling the BBC's Andrew Marr programme: "No one will have to pay more than £86,000, doesn't matter who they are, where they live in the country."
He said the cap would protect people "from catastrophic costs", and the threshold to get support is "much more generous".
He added: "So what our plans mean, taken together, is that everyone, everyone – doesn't matter where they live in the country – will be better off under the new proposals that we set out, versus the current system. Everyone will be better off."