Charging points will also be required in new supermarkets and workplaces in England under government plans.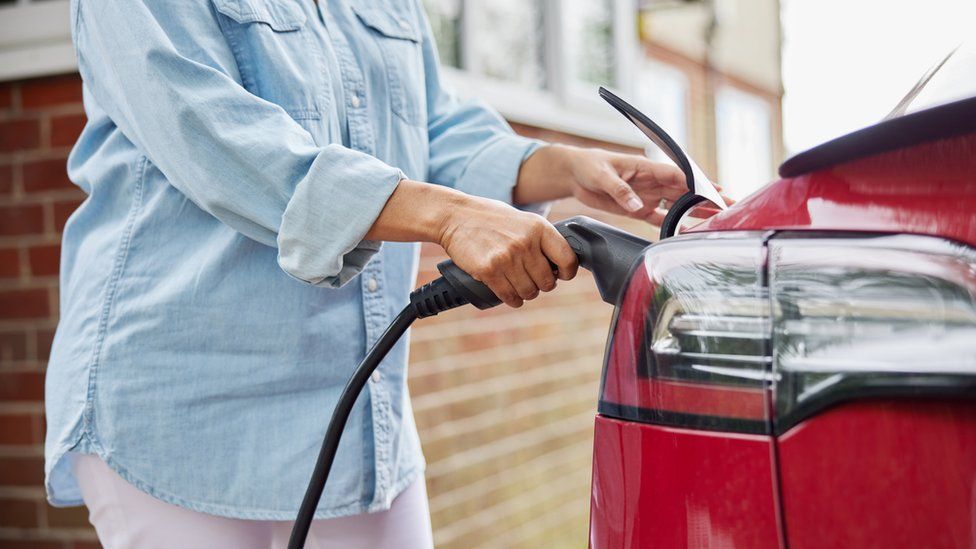 New homes and buildings in England will be required by law to install electric vehicle charging points from next year, the prime minister is set to announce.
The government said the move will see up to 145,000 charging points installed across the country each year.
New-build supermarkets, workplaces and buildings undergoing major renovations will also come under the new law.
The move comes as the UK aims to switch to electric cars, with new petrol and diesel cars sales banned from 2030.
Announcing the new laws at the Confederation of British Industry's conference on Monday, Prime Minister Boris Johnson will say: "This is a pivotal moment – we cannot go on as we are.
"We have to adapt our economy to the green industrial revolution."
The government said the new laws will "make it as easy as refuelling a petrol or diesel car today".
It said "simpler ways to pay" to charge vehicles through contactless payments would also be introduced at "all new fast and rapid charge points".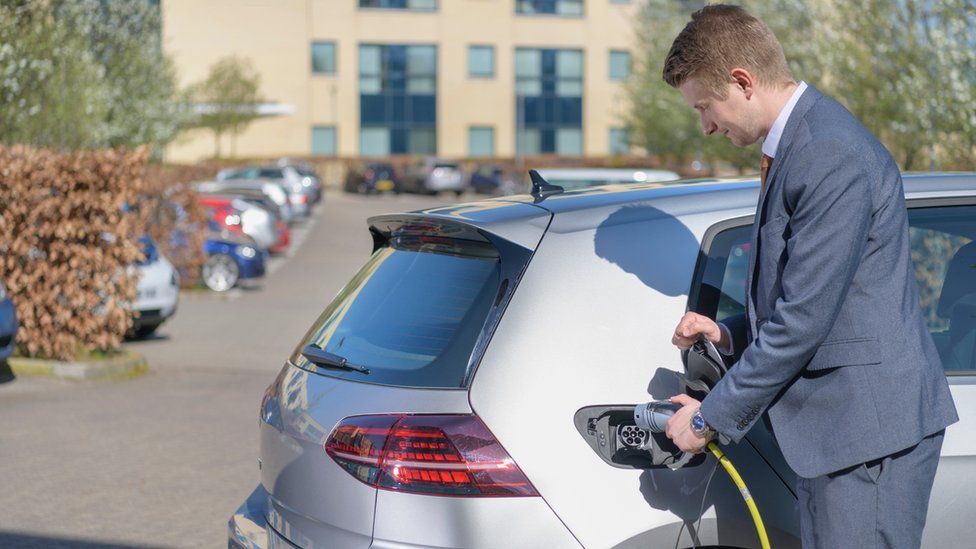 Britain currently has about 25,000 charging points, but the Competition and Markets Authority has said it could need 10 times as many before 2030.
The switch to electric vehicles is part of the UK's strategy to hit climate targets, with cars and taxis accounting for 16% of UK emissions in 2019.
Several major car manufacturers, such as Jaguar and Volvo plan to go all electric from 2025 and 2030 and Ford has said all vehicles sold in Europe will be electric by 2030.
UK electric car sales are growing, with about 10% of cars sold in 2020 being electric, up from 2.5% in 2018.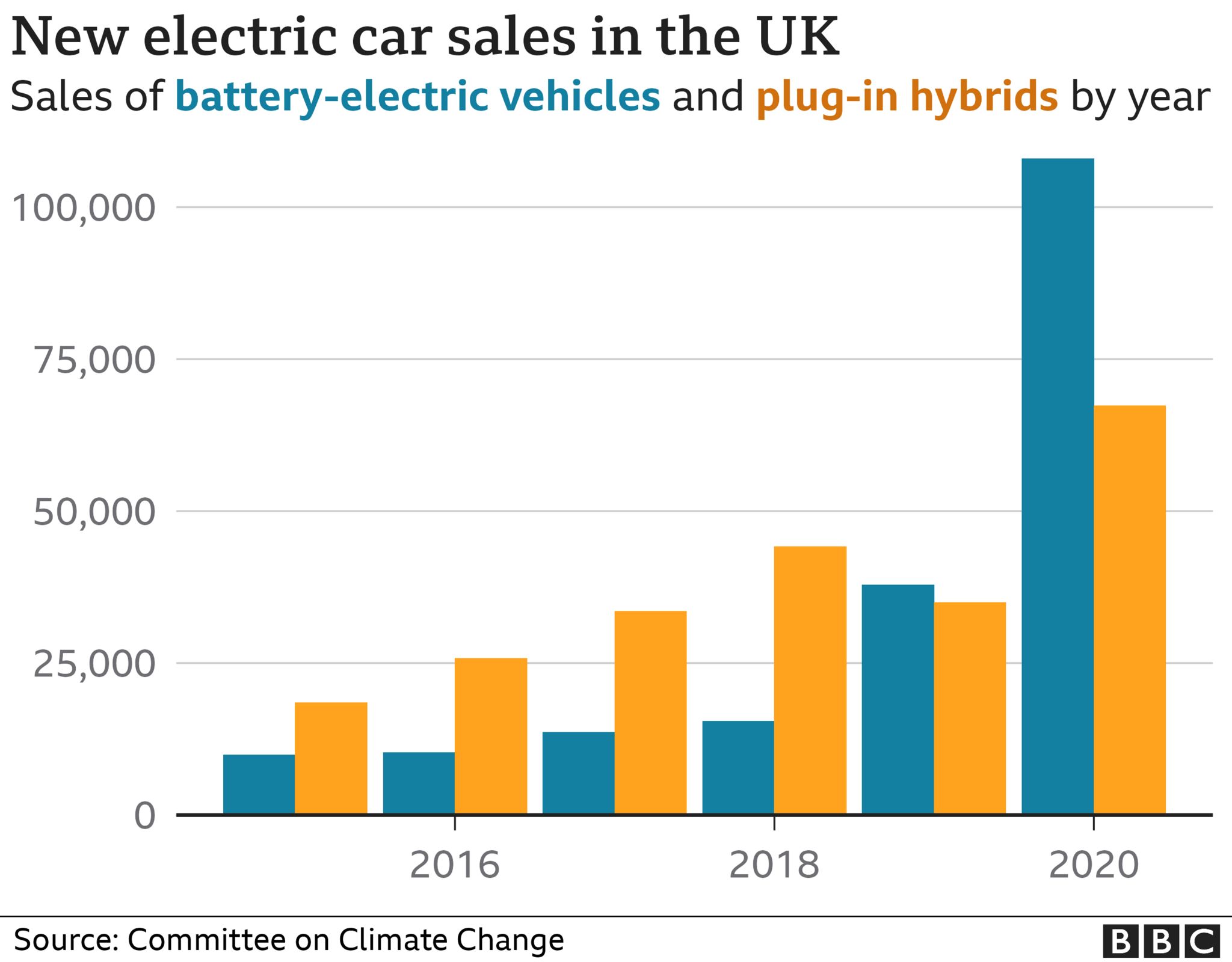 However, concerns have been raised about the lack of charging infrastructure. The Policy Exchange think tank has warned the rollout of charging points has fallen behind and said there is a risk of "charging blackspots" in small towns and rural areas unless it speeds up.
Along with its announcement on charging points, the government also confirmed almost £10m will fund a new hydrogen project at the UK's largest onshore windfarm near Glasgow.
The cash injection will help the Whitelee green hydrogen project develop the UK's largest electrolyser, a system which converts water into hydrogen gas as a way to store energy and supply local transport providers with zero-carbon fuel.