The comments follow MPs voting to tighten the rules around paid work on top of their constituency job.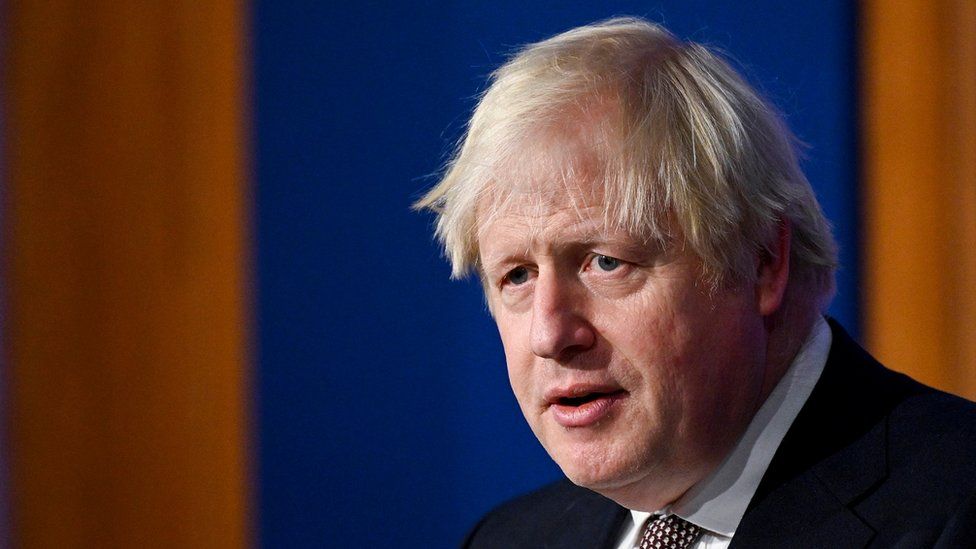 Prime Minister Boris Johnson has told Conservative MPs he "crashed the car" in his handling of the case of the party's former MP Owen Paterson.
It comes after Tory MPs voted through a proposal that is expected to lead to a ban on them taking paid political consultancy work.
Labour abstained from the vote, saying the government's plan was a watered down version of its own plan.
No 10 has faced weeks of political pressure over the Paterson row.
Mr Johnson has conceded publicly that he made a mistake in "conflating" changes to the Parliamentary standards system with the disciplinary process for Mr Paterson, who broke lobbying rules.
But the PM stopped short of apologising for the debacle, during a grilling by senior MPs on the Commons Liaison Committee.
In private, at a meeting of the 1922 committee of Conservative backbenchers on Wednesday night, he was even more candid – telling them he had "crashed the car" over the Paterson case.
His message was greeted with the traditional desk banging to show approval, but some MPs leaving the meeting had a more downbeat assessment.
One told the BBC the prime minister had looked and sounded "weak". Another, who backed him in the leadership campaign, said the meeting had been "very flat", with "hostile questioning from all factions".
BBC Newsnight's political editor Nicholas Watt said one Brexit grandee told him "it was awful – he's like an old rock star in need of new material".
Labour wanted the standards committee to draw up new rules by 31 January to implement the ban on MPs working as political consultants.
But the government ordered its MPs to vote against the opposition's motion, defeating it by 51 votes.
The government's amendment was passed by 297 to zero, after Labour ordered its MPs not to take part.
Under the government's plan any outside role, paid or unpaid, should be "within reasonable limits" and not stop MPs fully serving their constituents.
This is yet to be defined, but International Trade Secretary Anne-Marie Trevelyan has suggested 15 hours a week would be a reasonable limit.
In a statement after the vote, the government said MPs had backed updating the code of conduct for MPs.
"This means that MPs will be banned from acting as paid political consultants or lobbyists and that MPs are always prioritising their constituents," it said.
"This will strengthen our parliamentary system and we will work on a cross-party basis to achieve this."
The Commons Committee on Standards is due to report its recommendations early next year.
The committee's chairman, Labour MP Chris Bryant, said it would then be up to ministers to find the necessary time to debate any planned changes.


On Wednesday night, MPs did vote to tighten up the rules on what they are allowed to do to earn money on the side.
Or, at least, that when there are precise proposals, they will make decisions on it, at some not entirely precise date in the future…
No 10 hopes that it will be the end – or at least the beginning of the end – of the self-inflicted fortnight of bad headlines and claims of sleaze that have come, day after day after day.
And, with that, allow the government to move on to make noise about what they are trying to get done, rather than the things that are going wrong.

Arguments over second jobs held by MPs outside of Westminster have intensified in recent weeks in the wake of the Owen Paterson case.
The Conservative MP was found to have broken Commons rules by using his position to lobby for two companies paying him.
The government tried to block his suspension from Parliament and get the whole disciplinary process for MPs reviewed.
But it abandoned the plan a day later, after an outcry from opposition MPs and some Tories. Mr Paterson then resigned as an MP.
Appearing in front of the Liaison Committee, Mr Johnson said he believed the MP had broken the rules, saying it was "extraordinary" that some of his colleagues "behave in these ways".

There's nothing to stop MPs – other than ministers – doing extra work on top of the job they were elected to do.
The rules do not prohibit them earning money – in addition to their £81,932 salary – or gaining greater experience of the world beyond Westminster.
So, MPs can continue to work in professions such as the law or medicine. Or they can work as consultants for companies, offering advice on strategy.
But they must not lobby – try to alter government policy – for firms, individuals or organisations who pay them, or use Commons facilities to do work on behalf of employers or clients.
MPs have to register their outside earnings and if they take part in a debate or other parliamentary activities in which their employer or client is involved, they have to declare an interest.
Any breaches of Parliament's code of conduct can result in punishment, including a suspension from the Commons.