Christopher Chope shouted an objection in the Commons causing the motion to be postponed.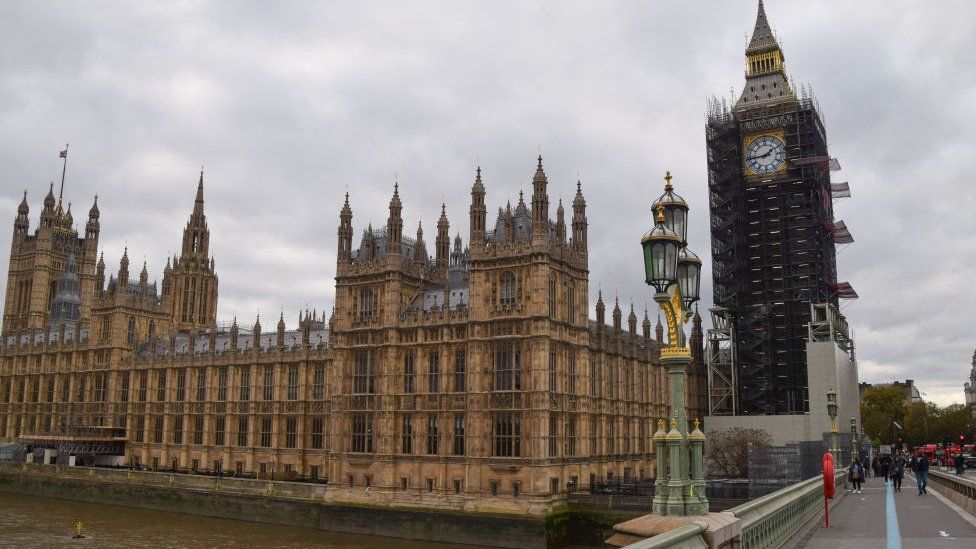 The government's attempt to reverse its changes to the system for monitoring parliament's standards has been blocked by a Conservative MP.
The Commons was expected to pass a motion on Monday night that would scrap the controversial reforms.
It follows criticism over how the government dealt with the fallout around MP Owen Paterson's suspension for breaking lobbying rules.
But the objection by Christopher Chope meant the motion could not be approved.
Chris Bryant, the Labour MP who chairs the cross-party Standards Committee, said the Commons would "fall into further disrepute" if it does not bring forward the motion "as soon as possible with proper time allocated".
But the government has now moved to bring forward the motion again, with the matter listed on Tuesday's Commons agenda.
It is thought Mr Chope wanted time to be allocated for a debate on the issue. He has also stepped in on other occasions to block legislation being passed without a debate.
Mr Paterson, the MP for North Shropshire, has denied any wrongdoing, but resigned from Parliament after the fallout over his conduct earlier this month.
Monday's Commons motion was also expected to approve findings of a report against Mr Paterson, which would have suspended him for 30 days if he had remained in his post.
Backbench MP Mr Chope reportedly shouted "object" in the Commons chamber.
The SNP's shadow Commons leader Pete Wishart said attempts to settle the matter for the Conservatives had ended "in misery and failure".
Shadow Commons leader Thangam Debbonaire accused the Conservatives of failing to "clear up their own mess".