Anne-Marie Trevelyan backs calls for second jobs to be re-examined, after a row over Owen Paterson.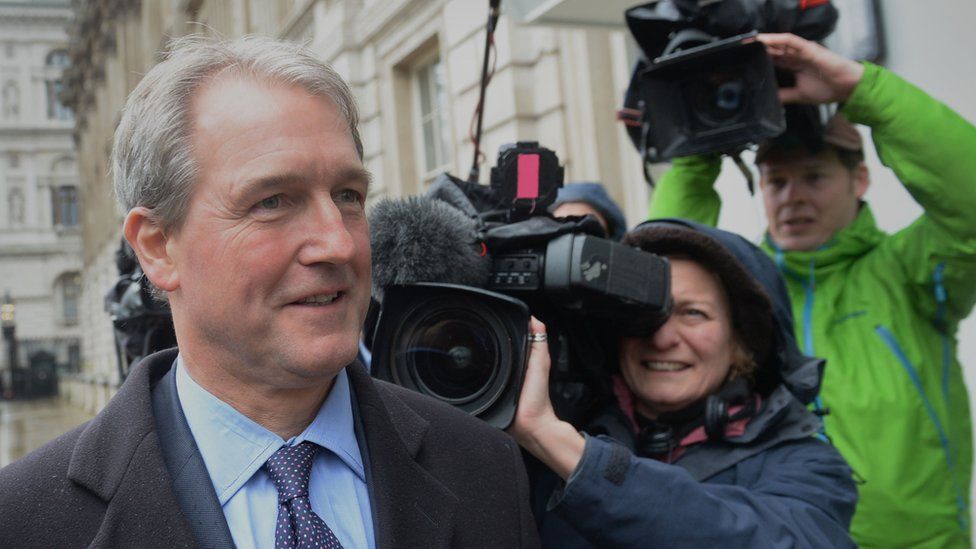 A cabinet minister has backed calls for the rules on MPs' consultancy jobs to be reviewed, in the wake of the row over Tory MP Owen Paterson.
Mr Paterson was found to have used his position to lobby for two firms paying him – reigniting debates over MPs' outside employment.
International Trade Secretary Anne-Marie Trevelyan said it would be "wise" to revisit the issue of second jobs.
But she rejected a blanket ban, arguing Parliament would lose out as a result.
It comes ahead of a three-hour emergency Commons debate later, when MPs will debate the process for investigating their conduct.
The debate has been granted after a request by the Liberal Democrats, which is calling for an independent inquiry into "Tory sleaze".
The government continues to face criticism for its botched attempt to redraw the process and block Mr Paterson's suspension from Parliament.
Mr Paterson has since quit Parliament and stepped back from his consultancy work, for which he was earning £100,000 a year on top of his MP's salary.
He has denied breaching Commons lobbying rules, and said the process for investigating him was unfair.
His departure will trigger a by-election in the North Shropshire seat he has held since 1997.
His resignation last week came after the government blocked a proposal to suspend him for 30 days and review the whole investigation system, before backtracking after an outcry from opposition parties and some Tories.
This rule prevents MPs from lobbying for companies – although critics of the system point out there is no general ban on MPs taking jobs as consultants or advisers from firms hoping to influence the lawmaking process.


Do Tory backbenchers show publicly the anger many have felt privately after they were forced against their better judgement to vote on Owen Patterson's case and changes to the rules, before the government abandoned the attempt anyway?
Do supporters of Owen Patterson and critics of the parliamentary standards commissioner take the opportunity to criticise her publicly?
And does the Speaker intervene to start a process that could lead to the Commons rules changing?
He'll decide at lunchtime whether to make a statement, and then will probably listen to the debate before reaching a conclusion.
It's looking unlikely that the prime minister will turn up.
Downing Street may have decided that it's better he takes the hit for being a no-show rather than being forced to squirm in an opposition-inspired debate that might have few practical consequences.

Asked on BBC Radio 4's Today programme whether the rules governing MPs' consultancy jobs should be re-examined, Ms Trevelyan replied: "Personally I think we should look at that. I'm very comfortable with looking at that.
"I have no problem with that at all. Personally I think it would be wise," she added.
However, she said she did not favour a blanket ban on second jobs, because Parliament would "lose hugely" if MPs were prevented from taking roles such as being a doctor or nurse.
At the last election, Labour proposed banning MPs from taking paid second jobs, with "limited exemptions to maintain professional registrations like nursing".
The Committee on Standards on Public Life – an advisory body set up in 1994 after the "cash-for-questions" scandal – has also previously recommended a ban on MPs working as consultants and paid political advisers.
Separately, the Commons Standards Committee is also conducting its own review of MPs' conduct rules and how they are enforced.
Labour MP Chris Bryant, who chairs the committee, told the Today programme they hoped to publish draft recommendations before Christmas.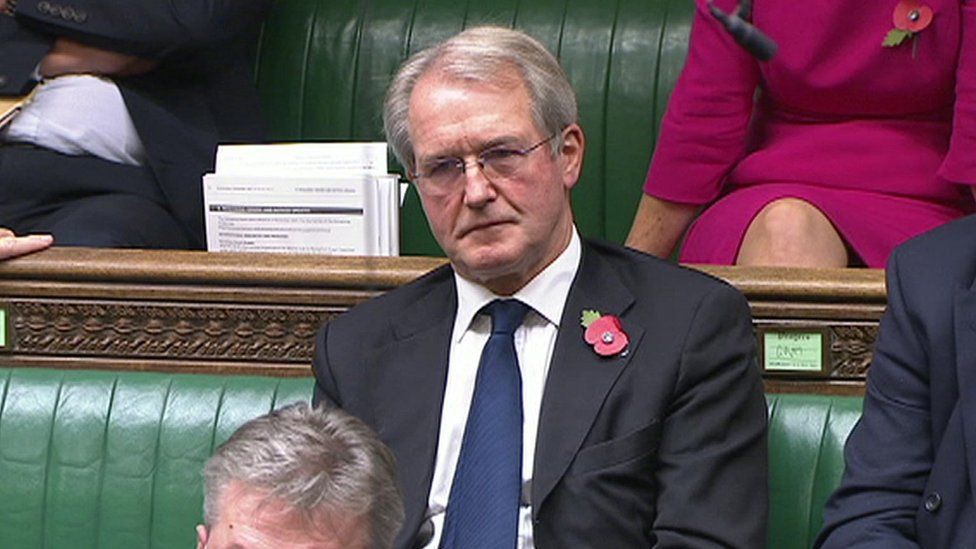 Owen Paterson has been a paid consultant for clinical diagnostics company Randox since 2015 and to meat distributor Lynn's Country Foods since 2016, earning a total of £100,000 a year on top of his MP's salary.
MPs are allowed to have these jobs, but are not allowed to be paid advocates – using their influence in Whitehall for the company's gain.
Making three approaches to the Food Standards Agency relating to Randox and the testing of antibiotics in milk
Making seven approaches to the Food Standards Agency relating to Lynn's Country Foods
Making four approaches to ministers at the Department for International Development relating to Randox and blood testing technology.
Mr Paterson was also found to have broken conduct rules by:
Failing to declare his interest as a paid consultant to Lynn's Country Foods in four emails to officials at the Food Standards Agency
Using his parliamentary office on 16 occasions for business meetings with his clients
And in sending two letters relating to his business interests, on House of Commons headed notepaper.