The legal requirement for social distancing in hospitality will be lifted from 31 October.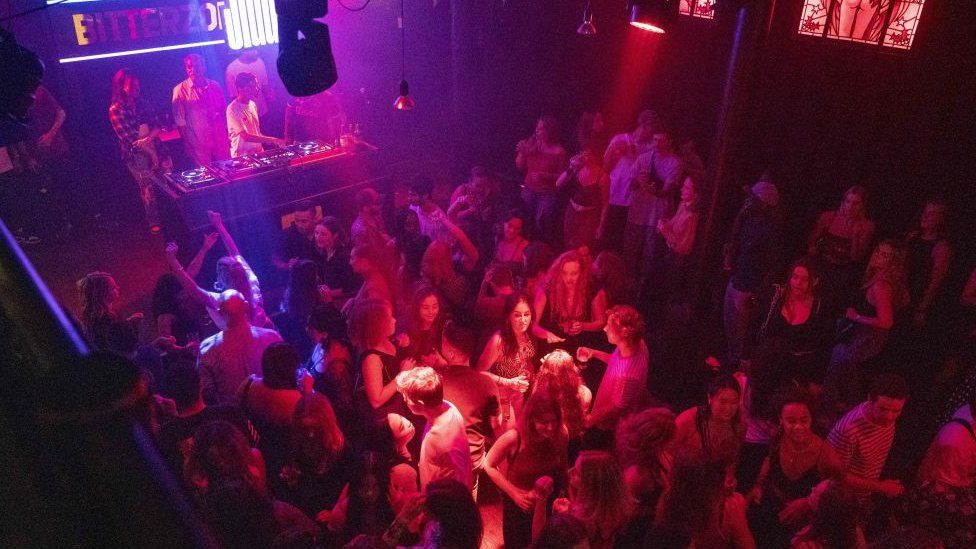 The legal requirement for social distancing in bars and restaurants is to be removed.
Nightclubs are also to be allowed to reopen, meaning legal restrictions on dancing in venues will be scrapped.
Restrictions will be lifted from 31 October.
A number of mitigations have been agreed and it is thought businesses will be asked to check for vaccine certificates, but this will not be a legal requirement.
Ministers have also agreed to retain the mandatory wearing of face coverings in certain settings.
It is understood ministers were advised that moving legal regulations on face coverings into guidance would lead to a 30% decline in their use.
The industry had argued that social distancing requirements were damaging trade.
The new rules mean people will be able to move around pubs and restaurants and to eat and drink while standing up.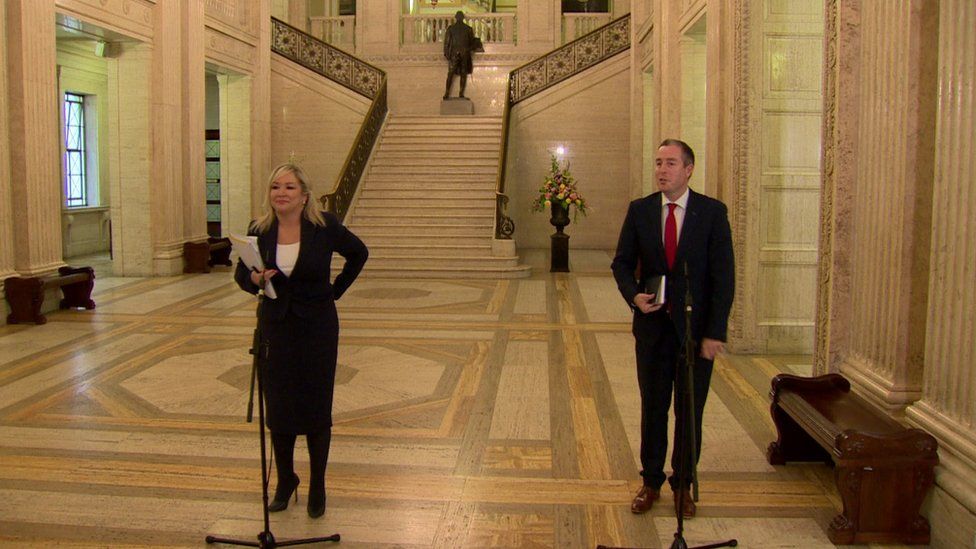 First Minister Paul Givan welcomed the easing of restrictions, particularly for the the hospitality sector, which he said had been hit hard during the pandemic.
"I'm pleased that at the end of this month they will be able to operate in a much more sustainable and viable way," he said.
Mr Givan said the sector benefitted from "a high level of adherence" to coronavirus restrictions, adding that he believed this would continue.
Deputy First Minister Michelle O'Neill said she was pleased progress had been made at Thursday's executive meeting, but that people should remain cautious.
"We're in for an uncertain period ahead and we have to work our way through that as best we can," she said.
Ms O'Neill said continuing increasing vaccination rates would also be a "crucially important" part of the executive's winter planning.
Under existing rules, social distancing of at least 1m (3ft) remains a legal requirement in pubs, bars and restaurants in Northern Ireland.
From Thursday 14 October the restrictions on the number of people allowed to meet inside a home is to be increased from 15 from four households to 30 from an unlimited number of households.
From that date, people attending performances at indoor venues will not have to be seated during the performance.


The executive is now moving to unlock the final stage of pandemic recovery.
Nightclubs will finally get to reopen on Halloween and social distancing – something we've lived with as the norm for the past 18 months – will be scrapped.
It's perhaps no surprise given how that's already the case in Great Britain and the rules south of the Irish border will end this month too.
But not everything is changing – face coverings will remain – a sign that for some, caution is still needed with Covid.
The executive has also warned that if things begin to go in the wrong direction again, vaccine passports could then be deployed.
The Department of Health will now progress work on the system after agreement with Executive Office officials – but the onus on hospitality businesses will be to prove that a mandatory scheme isn't needed.

John Leighton, owner of Bennigan's Bar, Londonderry, said easing restrictions for hospitality was fantastic news, which the sector "had been waiting on for some time".
He said it had been a challenging and stressful time for the sector and that the timing to ease restrictions on 31 October was particularly good for Derry's annual Halloween festival.
"It means we can get back to enjoying ourselves and not having so many things to think about," he said.
"We can get back to a bit more normality."
Janice Gault from the Northern Ireland Hotels Federation said the restrictions which are being removed had presented "significant challenges" for businesses which were trying to become fully operational again.
She said: "The industry has traded well to date and our primary focus remains the health and well-being of our staff and customers.
"Winter trade, in a viable manner within a sustainable framework and without further lockdown, is our aim."
They asked some sectors to put in place mitigations including proof of double vaccination or a negative lateral flow test.
But this is advice and is not legally enforceable.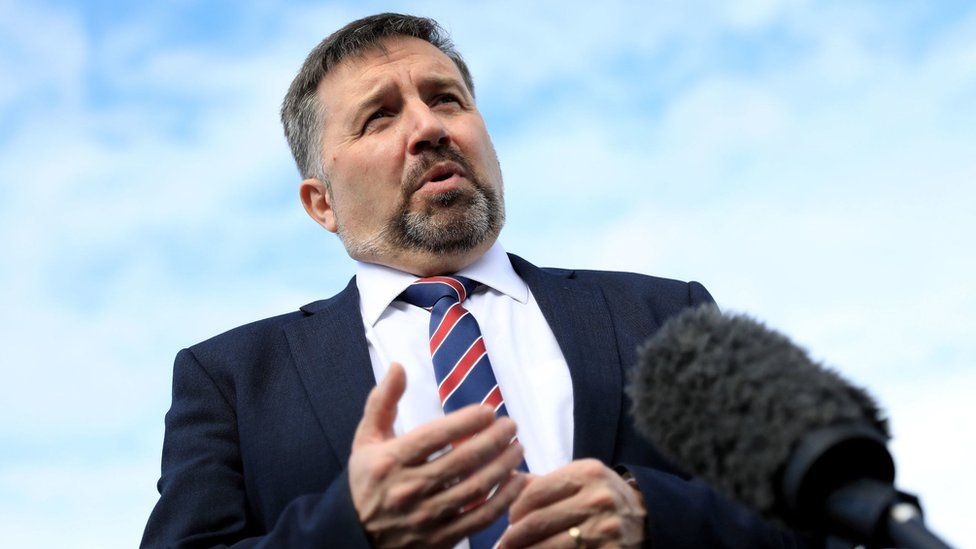 The Department of Health will now progress work to develop the digital scheme, but ministers will have to decide whether to deploy it.
Ms O'Neill said she did not want things to reach that point and hoped businesses would voluntarily comply with executive advice and demonstrate they could work safely.
Stormont received an extra £180m from the Treasury in September and that money has yet to be distributed.
The expectation was that most if not all of that money would go on health spending.
Mr Givan and Ms O'Neill made clear that Stormont would face major difficulties – both financially and logistically – of stepping in to top up payments
Mr Givan said the Executive had to be "honest" with the public about the financial position.
"Now is not the time to be removing this uplift," he said.
"That is happening though this week and the ability, even if the executive had the funding, to do this [top up the payments] isn't there because we don't have the systems, this is administered directly through the Department for Work and Pensions in London.
"So we don't have the system. And the ability to finance it – we have to be honest with the public."