Westminster Council's Melvyn Caplan steps down after total costs nearly doubled to £6m.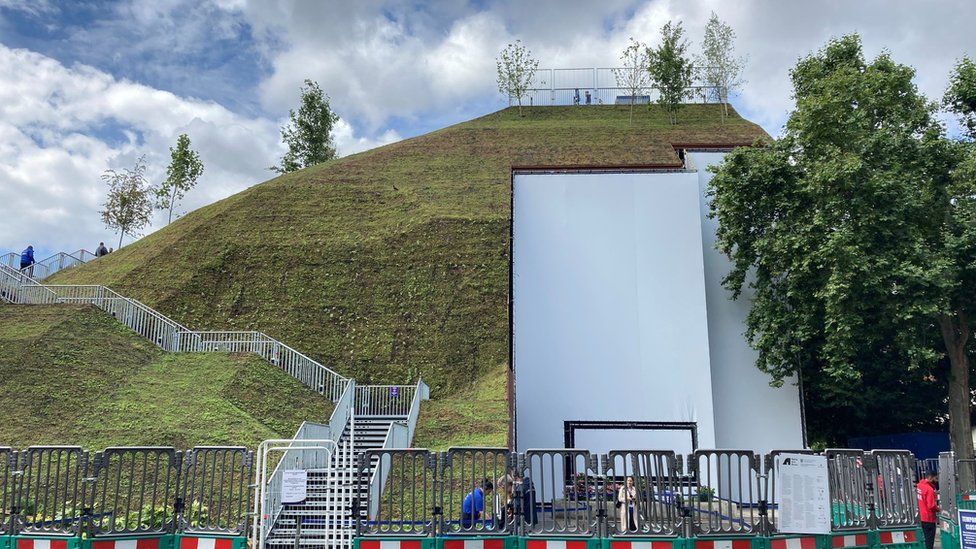 The deputy leader of a London council responsible for the ballooning costs of the Marble Arch Mound has resigned.
Melvyn Caplan stepped down immediately after total costs nearly doubled to £6m, up from a forecast of £3.3m.
Ticketholders were offered refunds for the artificial viewing platform which temporarily closed within two days of opening on 26 July.
A review to "understand what went wrong and ensure it never happens again" is under way, Westminster Council said.
Organisers had hoped the mound would attract 200,000 ticket holders with "millions expected to pass through the area to take a glimpse of the attraction" before it is taken down in January 2022.
Tickets for the attraction were priced at between £4.50 and £8 but it has since been made free to visit for the month of August after its plants and grass began to die.
"It's a bit weird you have to pay to walk up a hill," one person told the BBC. "No-one has really explained why it's here," said another.
In a statement released earlier, Westminster City Council Leader Rachael Robathan branded the rise in costs "totally unacceptable" and accepted her deputy's resignation "with regret".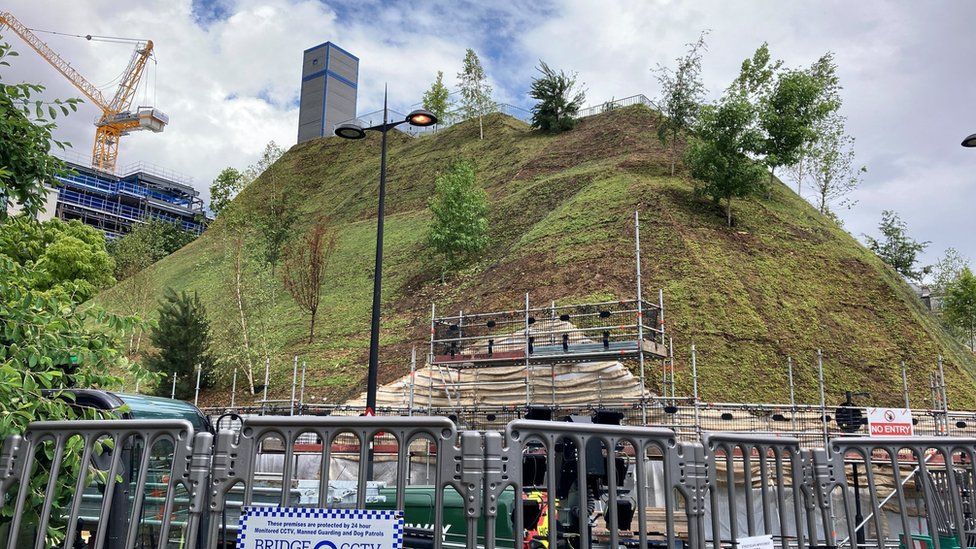 The 25m mound, designed by Dutch architect company MVRDV, was intended to attract visitors back to the heart of London.
She said: "Doing nothing was never an option. So when the mound fully reopens in September, I hope that people will come and see it for themselves.
"The mound may delight or divide views and that's OK, but we're confident that in the end it will fulfil its original brief – to get people back into the West End and remind them of why this is a world class city."