Retail, restaurants and hotels show strong growth between April and June but data misses forecasts.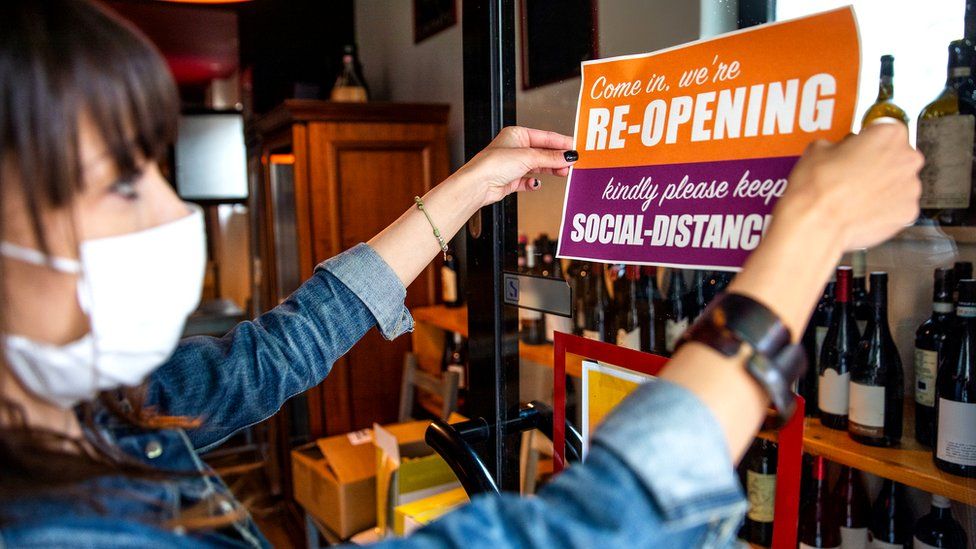 UK economic growth rose by 4.8% between April and June, according to official figures, as most businesses emerged from lockdown.
Data from the Office for National Statistics showed that the expansion in gross domestic product (GDP) was fuelled by retail, restaurants and hotels.
Education also boosted the economy as schools reopened in the second quarter.
However, the figure was slightly below the 5% the Bank of England expected.
The UK economy is now 4.4% smaller than it was before the pandemic.
Chancellor Rishi Sunak said: "Today's figures show that our economy is on the mend, showing strong signs of recovery.
"I know there are still challenges to overcome, but I feel confident in the strength of the UK economy and the resilience of the British people."
At the end of the quarter in June, the monthly growth is estimated at 1%, slightly more than most economists expected.
However, the ONS revised down its figure for May from 0.8% to 0.6%.